Premiering on the blog today is Grammy nominated DJ/Producer Lipless.
Known for his "faceless" look and groovy house vibes, our masked producer is similar to the rising house legend Malaa in terms of aesthetic. He wears a dark ski mask with red x's over his face and eyes. Lipless has most notably opened for Kaskade on his recent Redux tour.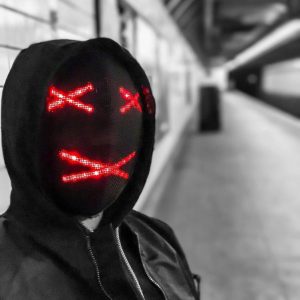 Today, Lipless brings us some house vibes via a remix for the popular duo Driver Era. Drivers Era is made up of brothers Ross and Rocky Lynch, who you might know from their band R5, and Ross's acting roles as Jeffrey Dahmer in the film My Friend Dahmer.
'Preacher Man,' was released back in March, and since it's release the single has gone on to record millions of streams worldwide, including breaking into the Billboard Alt Charts at #39.
Why do we like it?
Remixing a successful track like 'Preacher Man' is not an easy task; however, Lipless gave this song a new feel. The producer took an alt-pop track and turned it into an undeniably groovy dance floor anthem.