Lightning in a Bottle celebrated its 20th anniversary this year, and it's clear that after all these years, DoLab still knows how to throw a party.
From the music to the workshops, the festival grounds to the campgrounds, LiB had everything we wanted and more. Everyone's festival experience is different in its own beautiful way; this is ours.
It was evident from the moment we arrived that the organizers listened to last year's attendees and made a lot of improvements. The roads that were once bare dust machines were covered in woodchips this year, vastly improving the air quality in the campgrounds and making bare feet a lesson in masochism. The bathrooms were clean, the ice was always stocked, and the showers rarely had a line, making the campgrounds a pleasant place to exist rather than a game of survival.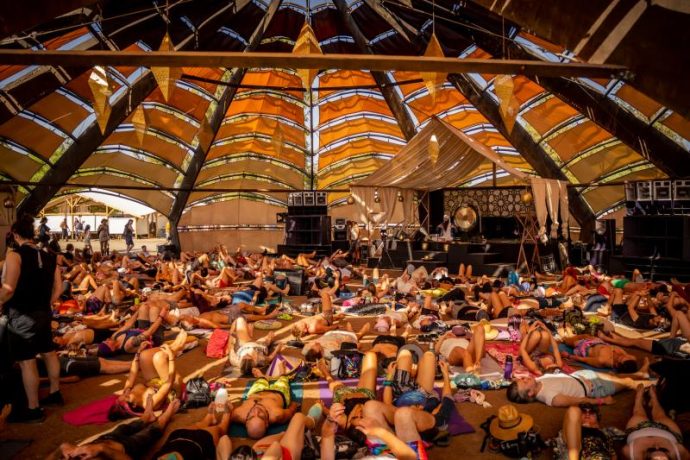 As nice as camping was this year, it's the festival grounds that we're all here for, and it did not disappoint. As we wandered the grounds on Wednesday night, before the party had even officially started, it was already alive with lights, sounds, and unbridled joy. The junkyard was bumping, the karaoke was hollering, and the Martian Circus was doing whatever the hell it did in all of its neon glory. Lightning in a Bottle was back and better than ever.
As the sun rose on Thursday morning, we awoke from our slumber and prepared our bodies to be sacrificed to the Woogie. Thankfully, Lightning in a Bottle makes it easy to treat your body right, regardless of how you're planning on treating it later. With plenty of healthy food options and two yoga tents going all day, we stretched, meditated, and ate our weight in acai bowls all before noon. What transpired once the festival officially started was nothing short of magical.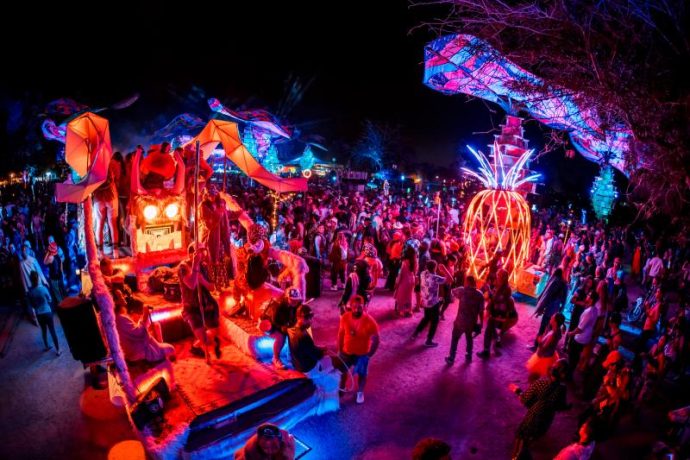 The Best Things We Experienced at Lightning in a Bottle
Unicorn Palace is the place for all things weird, and it certainly delivered this year. The Pickle Fairy Party was one of the strangest and funniest things I experienced all weekend, despite the terror of almost being volunteered to go on stage.
Thunder Stage is usually my least visited stage at LiB, but this year it delivered one of my favorite sets of the festival. Hamdi threw down an eclectic, energetic set that brought me back to life after spending most of my Friday afternoon recovering from my Thursday evening. Thunder Stage was much improved from last year with more shade, sprinklers misting the crowd, and more space to dance. Woogie may have taken the MVP of the weekend, but the most improved award goes to Thunder.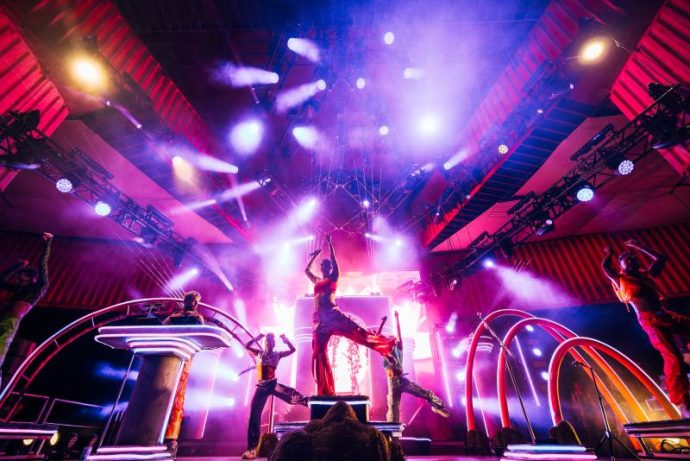 Speaking of the Woogie, no Lightning in a Bottle coverage would be complete without a love letter to our dearly beloved. You gave us so much this year, including an unexpected, much-needed extra day of music on Thursday. Thank you for providing a home base where friends can always be found and music is always incredible. Thank you to Nala, LP Giobbi, and Purple Disco Machine for getting me way too turnt on a Thursday. Diplo, thank you for entertaining my friends while we went to Sofi Tukker (they were better). Thank you TSHA for a beautiful cure for the Sunday Scaries. Most of all, thank you Ben Böhmer for the best musical experience of the festival, you truly created a magical environment for our whole festival family.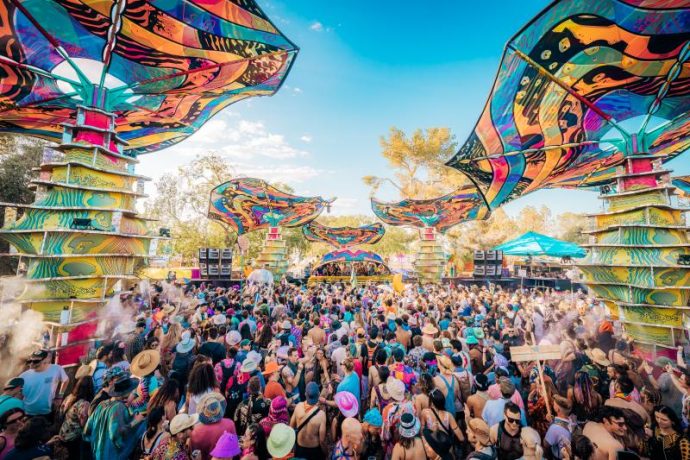 That brings us to the most important part of Lightning in a Bottle, and the part that keeps us coming back every year: the people. From the people who help put this festival on, to the people from across the country that we camp with every year, to the strangers that become friends, it's truly the people that make this festival special. Whether you're unexpectedly running into old friends, getting champagne blasted into your mouth by new friends, or spending 5 hours dancing in the car to avoid the heat, you're always surrounded by love at LiB.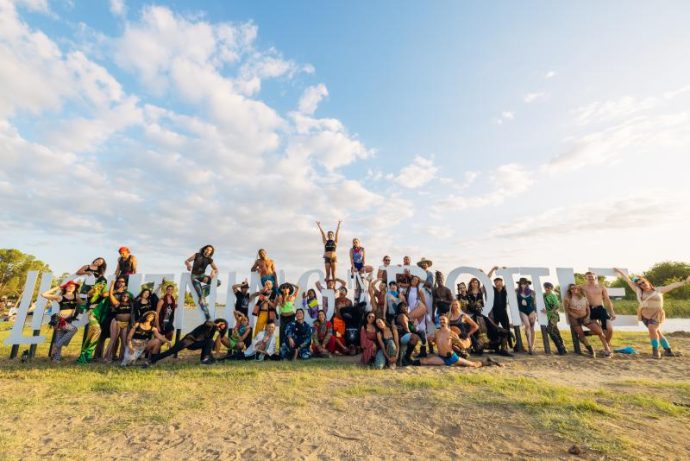 As the dust settled (but less than last year) and we packed up camp, I was searching for a single word that could sum up the experience. But there is no single word that can describe this festival, and that's what makes it special. Lightning in a Bottle was magical, transformational, incredible, and so much fun. It was nourishing for the body and the soul, visually striking, and musically divine. It's a place I'll come back to every year, and I hope you will too.