Seeing Lettuce live is a guaranteed funktastic time. Made up of a serious lineup of all-star players, this band has taken the live experience of funk to the next level. Blending in psychedelic electronic riffs and their innovative style of playing funk music; Lettuce is truly much more of an experience than just a show. Between their immense catalog of originals, plus a solid mix of covers, there is no telling what Lettuce will play next.
Currently on tour to support their latest album, Mt. Crushmore, you can also catch Lettuce on several festival lineups this spring/summer.  There's no doubt we love Lettuce and here are five funktastic reasons why.
1.) Other artists love them
At Lettuce's recent show in New Orleans, there were several local (and huge) artists that stopped by their set. Ivan Neville from Dumpstaphunk could be seen through the crowd, and some fans ran into Derek Vincent Smith (Pretty Lights) outside of Republic NOLA.
2.) Lettuce has tons of original music
It seems as if Lettuce is always touring. Whether it's a festival circuit or their own headlining tour, your chances of catching them across the country are pretty high. Even if you catch them several times in a row, your experience will always be different and the funk will always be constant. With five studio albums, two live albums, not to mention their endless covers; you are guaranteed to get a large variety of music.
3.) Involvement in the community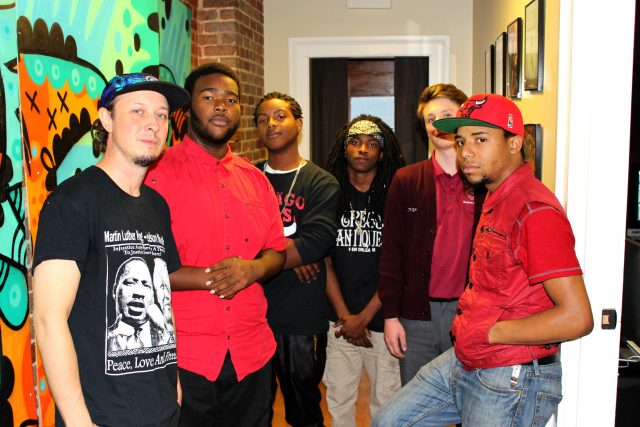 While in New Orleans, Adam Deitch stopped by Upbeat Academy to share with the students his personal journey, as well as how he took the leap to becoming one of the artists at the forefront of the live-tronica movement. He inspired students with that visit and gave them hope that someday they can be the innovators of tomorrow's music world.
Special thanks to Matthew Zarba for the photos.
4.) They keep it jammin'
The best part about Lettuce is the fact that they are always taking each track to the next level with their jams and when you hear each artist feelin' their solo, you are transported into their world. Each song is a new journey, and they keep it fresh with their new-age jam style.
5.) They truly love what they do
Lettuce is made up of some of the hardest working members in music. Each artist even shares their passion with several other creative projects as well. Even after they played past their set time, the band came out for a crowd-fueled encore and did not disappoint. The 15-minute encore was filled with high energy jams that were an honest display of their love of music. One thing about Lettuce, these guys do it for their pure love of playing funky music.
Keep on keepin' it funky.
This article was a collaborative effort between Allison Evans and Megan Robinson