Fresh out of Pittsburgh, PA, Lavier is a multifaceted producer and artist we expect to see great things in 2023. Out now on SoundCloud, Beatport, and Bandcamp, 'Steelcityboischoir' is the second single off his forthcoming EP Simple Questions, Long Answers and we're thrilled to share it!
Lavier, known to friends as Dylan, is a fresh name in the community that is making waves both through his impactful production, and incredible graphic work. He's performed alongside and in support of numerous heavy hitters and is a must-see on this year's festival circuit.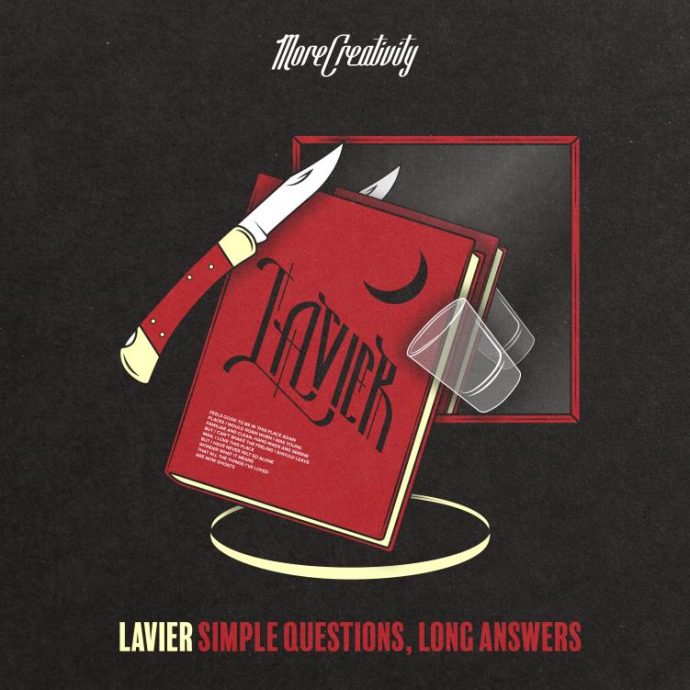 Simple Questions, Long Answers
Artists face an incredible challenge in the current atmosphere of creativity. Expectations and societal pressure are at an all-time high, with no signs of slowing down. But like in nature, some of the greatest creations come under pressure.
Lavier's latest project, Simple Questions, Long Answers explores a wide range of emotions one might face throughout the creative process. Known largely for his intricate, spacious takes on modern dubstep, the rest of the project steps further into the unknown.
For 'Steelcityboischoir,' Lavier expresses a vulnerability not yet seen in the project including his own vocal lead. Beginning with a nod to his hometown of Pittsburgh, the track quickly builds into a synth-driven emotional masterpiece.
It's incredible to see an artist wear their heart on their sleeve, and we are captivated by this vulnerable approach to 'Steelcityboischoir' and Short Questions, Long Answers. For those interested in diving deeper, keep your eyes peeled for a full release on May 19!
Connect with Lavier