Following his "live and in session" release of Rise in 2016, Lane 8 stayed relatively off the new music grid… until now. It's been a long time coming, but Lane 8 (Daniel Goldstein) returns with a beautiful vengeance. His album, Little by Little, includes ten very unique tracks. The album features collaborations from POLIÇA, Fractures, and J.F. July. Since the album is not jam-packed with collabs, listeners are getting the entire raw emotion of Goldstein.
While I personally love every track on this album, I have a few favorites. Though "No Captain" released two months ago, this track easily takes the cake. Everything about this track is absolutely hypnotizing, from the vocals via American-synth pop band POLIÇA to Goldstein's own synths, everything is beautifully constructed. Other fan favorites include "Daya" and "Clarify" ft. Fractures.
"I'm a much different artist now than I was back then," […] "I think it's both a reflection of where my style has personally evolved to, as well as the collaborations I've chosen to work with on the album." -Goldstein
To promote the Little by Little album release, Goldstein's embarking on a United States, Australian, and European tour. With stops everywhere from New Orleans to London, he covers all locations of his fanbase.
His New Orleans stop is one of a handful of southern United States locations. Bringing his lovely effortless beats to Republic NOLA on February 16, attendees are about to get blessed.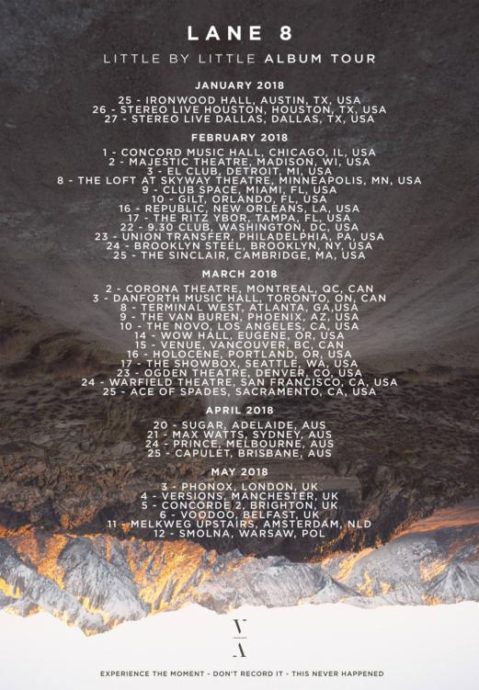 Featured photo via Maria.