South African house music master Kyle Watson recently wrapped up his Third tour in the U.S.
Having touched down at six top venues and fests, including Meow Wolf, CRSSD and more, Watson was eager to chat about his time spent stateside. Following the conclusion of the tour, River Beats caught up with him to find out what he has been up to since we last spoke with him a year ago.
Check out the full interview below to read about Watson's tour, recent releases and next visit to the U.S.
---
RB: It's almost been a year since we last spoke. How did it feel to be stateside again?
KW: "Honestly it's always great playing shows in the states. The festivals are out of this world and the club shows feel really genuine and are super rewarding to play. I've been in and out a few times over the last year and it just keeps getting better and better."
Last time we spoke, you had just released the full-length artist album, "Into the Morning." Since you just finished your Summer 19 tour, I'd assume the album is still going strong?
"It's still going strong. To be honest music in general is pretty disposable nowadays so there is less longevity than there used to be, but the tracks are still working great in my sets. I've been really busy in the studio since then though and have a lot of new music that I've been playing out."
You just wrapped up your tour in which you visited various A-list venues and festivals, including Meow Wolf, CRSSD, Electric Zoo and more. Was there one event that was your favorite?
"There were a few shows that I was really looking forward to as part of this most recent run, but the standout was definitely CRSSD fall. My first ever play in the US was CRSSD festival in March 2018, so it was great to get back on the same stage with all my new music. And the show was amazing!"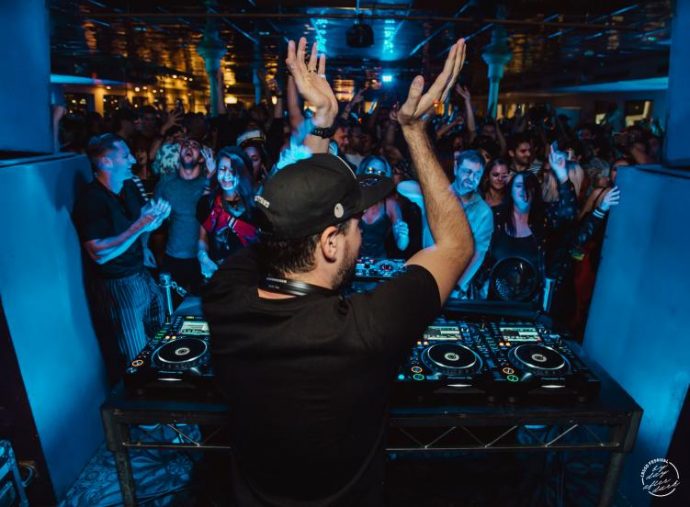 Is there a favorite memory from the tour that you'd like to share?
"Visiting Meow Wolf in Santa Fe was pretty amazing, I had a chance to spend some time in the space the afternoon before my set and it just blew me away, that place is absolutely insane!"
Your new track "Safe" with Stace Cadet on Parametric Records is an absolute HEATER. Tell me a little bit about the story behind that track?
"Thank you! I love working with Stace's vocals because he has such a unique voice with a ton of character. I wrote a rough instrumental and sent it over to him. He wrote the vocals to it pretty quickly, and I loved what he sent me straight off the bat. I brought the vocals into the session, finished up the structure and polished everything up. And it turned into 'Safe!'"
---
---
Are there any new releases coming soon that fans can look forward to?
"Yes! I have a follow up to "Safe" that will be coming out on Parametric before the end of the year. Apart from that I've also got a single coming out on This Ain't Bristol, a sneaky remix of one of the Box of Cats co-owners, as well as a collaboration with Mancodex on HotBoi. There are a few other bits and pieces as well that we're tying up."
---
Listen to "Wurkit" on This Ain't Bristol:
Listen to Watson's Remix of "Caught Up" on Box of Cats:

---
Do you have any other exciting news or announcements about you or your music to share?
"I'm pretty excited to announce that apart from my US dates that are already announced, I'll also be back in the country over the new year period for a while. Austin TX has already been announced, so sit tight for the rest of the drops!"
---
Connect with Kyle Watson:
Facebook | Twitter | Instagram | Soundcloud | Website
---
📸: @braiiinnnz / Brian Ngo