Last fall, DJ and producer extraordinaire Kerri Chandler had to postpone a large portion of his DJ-Kicks Tour due to injury. 
The original 2017 tour accompanied the release of his DJ-Kicks album, a compilation of tracks that influenced his music over the years.
News of the cancellations came as both a surprise and a disappointment to the house music world. Although exceedingly rare for someone of Kerri Chandler's caliber, it worried many fans, especially those in the US that rarely had an opportunity to see him outside of major festivals.
Not to worry.
After making a full recovery last year, Kerri Chandler is making his rounds in some of the cities he missed. Two noteworthy stops will take place this weekend in Dallas and Houston. These two cities perfectly represent the close-knit and vibrant underground club scene in the South.
But first, what makes Kerri Chandler such an enduring figure?
His life story, dedication to music, and positive attitude make him one of the foremost global ambassadors of house music.
The New Jersey native has four decades of DJing experience, starting at the age of 13. He began warming up for his father's club gigs after impressing him with an impromptu audition at home. From the very beginning, he understood the rush and excitement of controlling the dance floor through music.
But Kerri Chandler does more than just play records. Often, he also brings a keyboard to improvise chords over his tracks. The video below, recorded backstage at Movement Festival in 2017, shows just how effortlessly he incorporates the keys to the backing track.
On some occasions, he even adds live vocals. In this next video, he performs "Rain", one of his best-known singles, while getting the crowd to participate. The adulation in the room is palpable.
It's moments like this that make a smaller club setting so much more personal and meaningful. And it's all the more reason to make the trip out for Kerri Chandler's Texas gigs this weekend.
For the uninitiated, Houston and Dallas are off the beaten path of the underground house music circuit.
Of course, it's no Chicago, Detroit, New York, or any of the other hubs that receive the most international press. But residents know – when it comes to enthusiastic, knowledgeable fans and superb DJ talent, Texas has decades of history.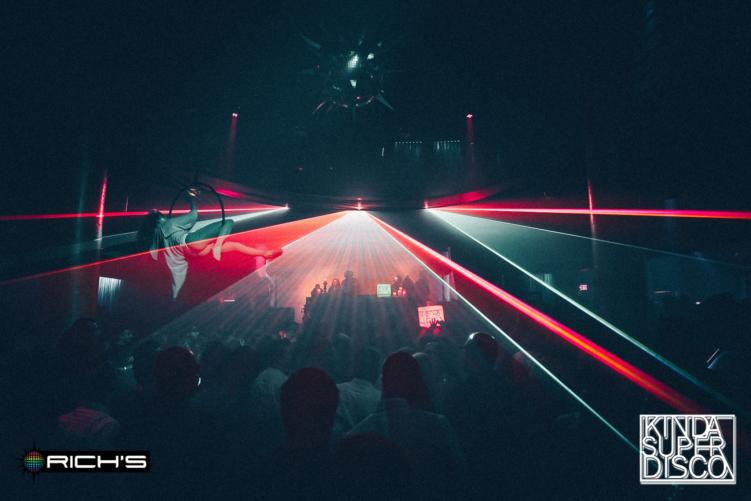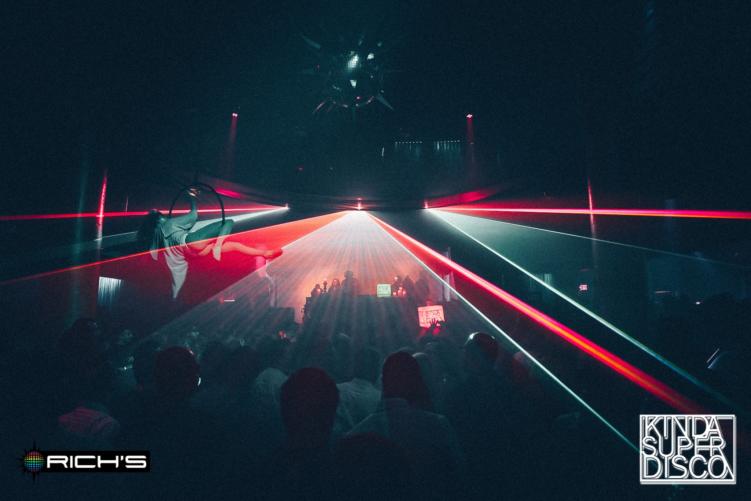 The first show, happening this Friday, April 6th, will take place at Rich's Houston. The newly renovated club has a formidable sound system and the look of a proper nightclub. Kinda Super Disco, the DJ and promoter duo masterminded by Josh Dupont and James Reed, have over 12 years of history working together. As the freshly anointed residents of Rich's Houston, their track record for bookings is remarkably consistent. From monthly parties in their early days to a weekly club residency in 2018, this group is in full stride.
Tickets for Kerri Chandler at Rich's Houston on Friday, April 6th are available HERE. For more information, be sure to RSVP to the Facebook event.
Kerri Chandler's Dallas show, happening this Saturday, April 7th, will take place at It'll Do Club. Hosted by resident DJ Red Eye, the club has all the makings for an unforgettable experience. Everything from the sound to the friendly crowd and atmosphere can make anyone feel right at home. Take a look at what The Black Madonna had to say about the venue.
Uhhhh Dallas is amazing. It'll Do is such a goooooood club. Holy cow.

— THE BLACK MADONNA (@blackmadonnachi) October 15, 2017
But don't let us spoil it for you; go and experience the magic of It'll Do for yourself.
Tickets for Kerri Chandler at It'll Do Club on Saturday, April 7th are available HERE. For more information, be sure to RSVP to the Facebook event.
---
Follow Kerri Chandler:
Web Page | Soundcloud | Facebook | Twitter | Instagram
---
Feature image courtesy of Truants Blog.