Earlier this month, KASKADE & deadmau5 announced their brand new collaboration alias: Kx5. Shortly after the announcement came their first single, "Escape." Though this is just a peek into their release, Kx5 have announced a headlining performance at the iconic Los Angeles Memorial Coliseum on Saturday, December 10.
The slow-build synths in "Escape" paint an exciting picture for what's to come; after all, the collaboration is a decade and a half in the making. deadmau5 and Kaskade effectively changed the electronic music landscape when they paired together for 2008's slow-burning "I Remember" and the influence of their follow up "Move For Me" cemented their influence as the standard.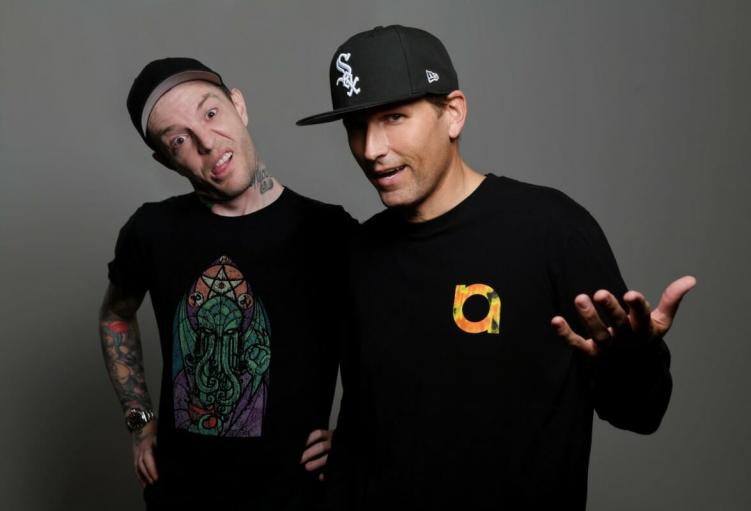 Tickets for the show go on sale next Thursday, April 7 with pre-sale launching at 9 am PST on Tuesday, April 5. SIGN UP HERE.
Known as the "Greatest Stadium in the World," the Los Angeles Memorial Coliseum is a living memorial to all who served in the U.S. Armed Forces during World War I and has been a civic treasure for generations of Angelenos. Named a national and California Historic Landmark in 1984, the legacy of events and individuals hosted in nine-plus-decades reads like no other: the only venue to host two Summer Olympics (Xth Olympiad in 1932, XXIIIrd Olympiad in 1984) and soon a third (XXXIVth Olympiad in 2028); home to college football's USC Trojans since 1923 and the UCLA Bruins (1928-1981); professional football's Los Angeles Rams (1946-1979 and 2016-2019), Raiders (1982-1994) and Chargers (1960); hosting three NFL Championships and two Super Bowls; home to the Los Angeles Dodgers (1958-1960) and the 1959 World Series; appearances by U.S. Presidents Franklin D Roosevelt, Dwight Eisenhower, John F. Kennedy, Lyndon Johnson, Richard Nixon, and Ronald Reagan; and international dignitaries such as Martin Luther King, Jr., Cesar Chavez, Pope John Paul II, the Dalai Lama, and Nelson Mandela.