Australian artist JVLY returns shortly after the release of his first single from his upcoming second EP with the new "me&her," featuring DRKTMS and his co-production skills.
This single is the result of new analogue synthesizer purchase gone right. A purchase in which he explains that he "pretty much had to cut his arm off" in order to get the synthesizer. JVLY tapped into new sounds with DRKTMS' help that he hadn't played around with before. This became pivotal to the single's mellow beats.
The polished production and smooth, rich sounds is a peek as to what more is to come from the producer.
Give "me&her" a listen below:
Also, take a moment to appreciate the abstract cover art for this release.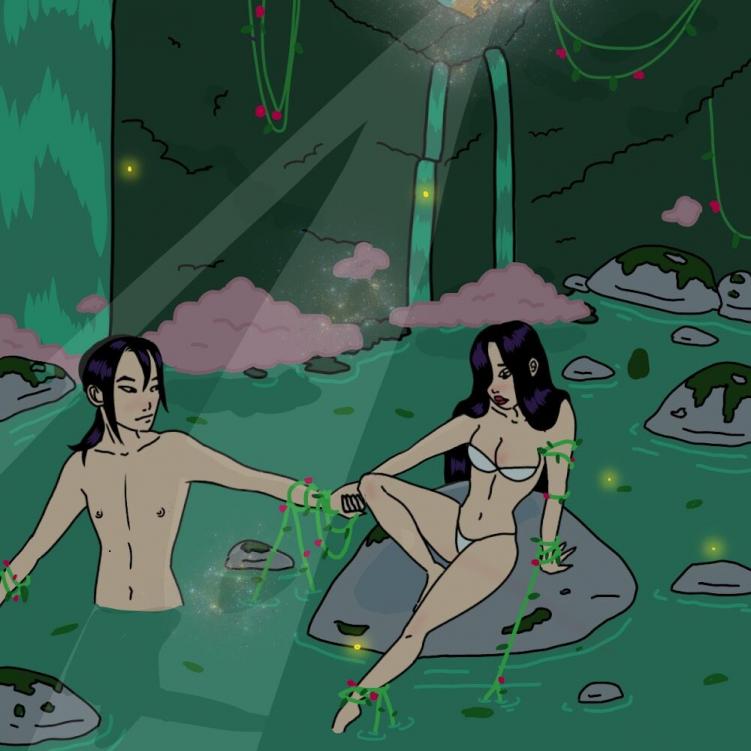 "Honestly, I wasn't really trying to write a song at the time as I was just learning the ins and outs of designing sounds on this thing, and that's when I hatched that pulsing synth that runs throughout the song."

-JVLY
Featured image via artist.