Birds, it's finally time to get this party started.

Released yesterday on Dirtybird Records, Justin Martin's highly anticipated remix of Strafe's 'Set It Off' can now be yours. And as an added bonus, he created a second 'Party Starter' remix that is perfect for the dancefloor.
"Originally created by Justin as a secret weapon for his DJ sets, this quickly became one of his most requested track IDs, and now here it is for the masses alongside an additional never before heard tech house version.​"​Dirtybird Records
One of the most sampled 808 tracks of all time, Strafe's 'Set It Off' has been used by impressive names like Jennifer Lopez, 50 Cent and Lil' Jon. While Justin is not the first to sample the track, he is the first dance music producer to receive Strafe's clearance. Not to mention, he can now call himself the first official remixer.
And man did he do the original justice. Don't just take our word for it. Take a listen to both remixes below and let us know what you think.
Stream Both Remixes on Spotify Below:
Purchase the remixes here.
---
This release comes fresh off the heels of a killer performance by Justin at Dirtybird Campout West Coast, the second of many stops on his Set It Off Tour. You can read more about the tour and see if he is coming to a venue near you here.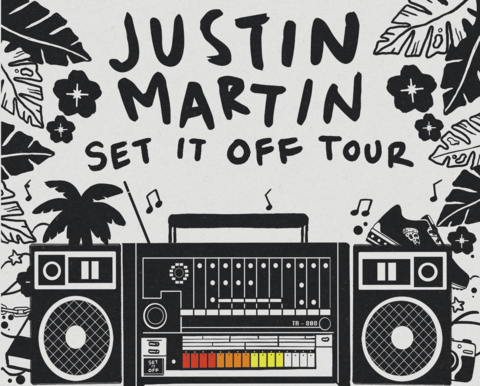 ---
Connect with Justin Martin:
Facebook | Twitter | Instagram | Soundcloud
Connect with Dirtybird Records:
Facebook | Twitter | Instagram | Website
---
📸: Artist Facebook Page