As 2019 comes to an end, artists typically do one of two things: hibernate until the new year, or go balls to the wall with releases and events. JSTJR has done the latter. The LA-based artist recently dropped his EP titled Creatures, and supported that release with a show in partnership with Insomniac at Academy LA. The best part? It was totally free with a food donation benefitting LA Regional Food Bank.
JSTJR is 100% for his fans in every release and show he does. It's obvious that he pours his heart and soul into his craft, and his fans reciprocate. River Beats got to chat with JSTJR following the release of Creatures and talk a bit more about what he has in store.
River Beats: Hi JSTJR! Congrats on the release of Creatures! How did you and Ratwek end up partnering up?
JSTJR: "Rawtek and I have been good friends for a few years now but never made it into the studio together. While I was working on all this new music, we linked up and "Go Stoopid" came from a mixture of a few different projects of ours."
What was your thought process when creating these four songs? Anything in particular that motivated you to keep going?
"I really just put aside all expectations and let the music flow. It was a really easy and creative process that felt great as an artist."
You've been making music for quite a while, since 2013 right? With your time in electronic music, how have you noticed the genre shift?
"There's been a massive shift since I started producing. I think mostly due to 1) social media channels like Instagram getting more popular/becoming a bigger part of people's lives 2) less people using the internet on their desktop and using mostly apps and 3) as a result of that, the shift from SoundCloud/music blog culture to a mostly Spotify streaming world.
I could go on and on about this. I think there used to be more online communities and outlets that would be a trusted source for cool new music. Now, it feels like Spotify playlists dictate what artists create and being different doesn't fit into that model."
Which direction would you like to see the industry head towards?
"More creativity and taking risks. Like I said, it seems like many artists are making music to try to fit into a pre-existing idea of what is acceptable, playlist-able or playable on a festival main stage…
More artists need to do what THEY think is cool."
💽👨🏻‍🏫 ASK A DJ 👨🏻‍🏫💽
I answered a bunch of your questions about DJing, producing, and festivals!
👇🏻FULL VLOG👇🏻https://t.co/124S4FD6pB pic.twitter.com/6idXX5r0rl

— JSTJR (@JSTJR) November 19, 2019
We have to talk about the taco party that happened last week! How did it go?
"It was awesome! I just love getting my community together and showing them love and watching everyone have a great time. It was a ton of fun and completely packed. We served over 1,000 tacos and sweat was dripping from the ceiling."
How much food did y'all end up raising?
"I don't know exactly how much, but it was a lot!! We donated all the food to the LA Food Bank."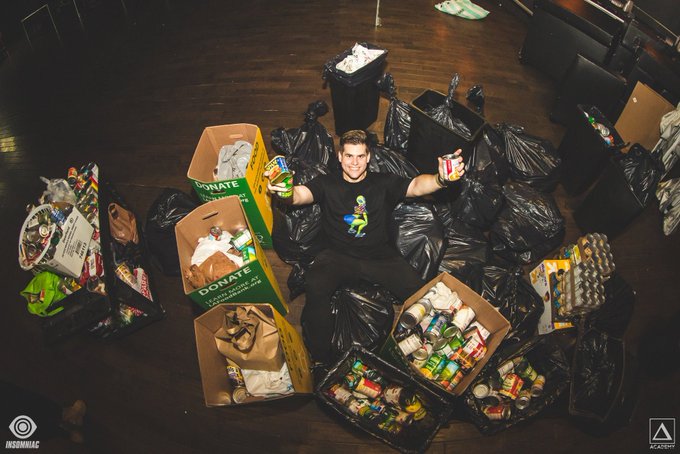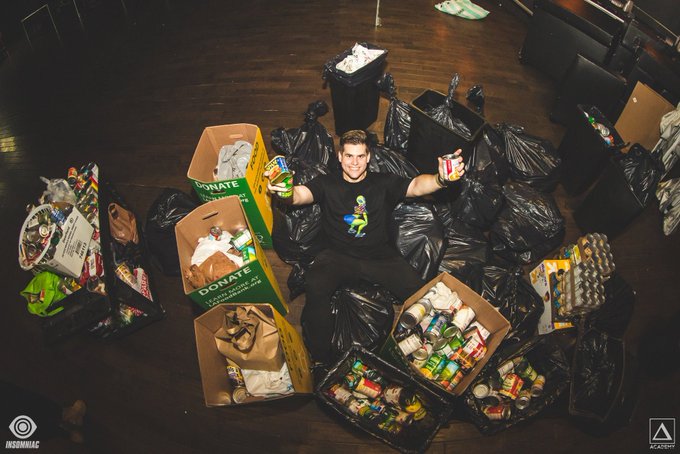 What does 2020 have in store for you? More charity events/fan-fueled activities?
"YES!! With the start of my record label Group Chat, there will be tons of cool new events and meet ups for the fans. I'm excited to expand our scope and give back even more."
---
Featured image via artist.