JOYRYDE has been in and out of the spotlight for 2019. After some mix-ups regarding his EP to be dropped on OWSLA earlier this year, he's dropped a handful of singles, but not much else quite yet. Last Friday, he dropped "MADDEN," his first release since March of this year with "YUCK." No word yet on what else is to come, but he proves he's still got it.
In collaboration with his Brave World Tour stop in Chicago at Concord Music Hall, he dropped quite the gem. A SICK edit of his tune "Damn" into Subtronics & GRiZ's song of the year: "Griztronics."
Check out the madness below:
View this post on Instagram
Even GRiZ & Subtronics are fans!
Omggg it's perfect 😭 https://t.co/2CiDVx9TFF

— GRiZ (@Griz) August 26, 2019
This shits a fuckin anthem god damn https://t.co/4nA6uroQhD

— 👁 OH THIS SHIT BE HITTIN DIFFERENT 👁 (@Subtronics) August 26, 2019

While Chicago concluded the rest of the United States tour stops on the Brave World Tour, he is about to head out to Asia and Europe for even more Brave madness. Stay tuned for more from JOYRYDE, hopefully soon!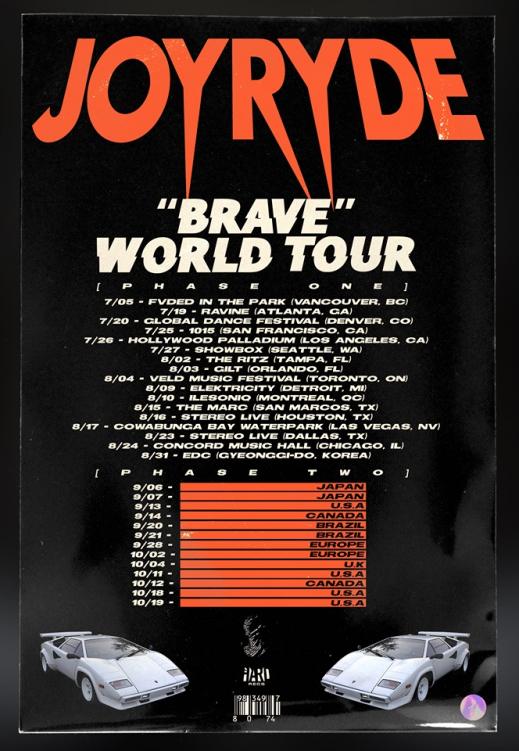 Featured image via artist Facebook page.