Diplo has been in the news recently after his new scripted reality show What Would Diplo Do, premiered on Viceland last Thursday. The show is basically a comedy that mocks the life of a DJ.
While Diplo is no stranger to trolling others, it's always fun to see others troll the Major Lazer frontman.
In epic fashion Josh Pan, who has one of the funniest Twitter feeds of any producer, is leading a full-on troll fest on Diplo and his fans. Pan has changed his twitter name to Diplo, and added a profile picture of the superstar as his own. This hilarious change fooled unassuming Twitter users to believing Pan himself is Diplo.
To make it even funnier, electronic producers Graves and Party Thieves also changed their name and pictures to Diplo.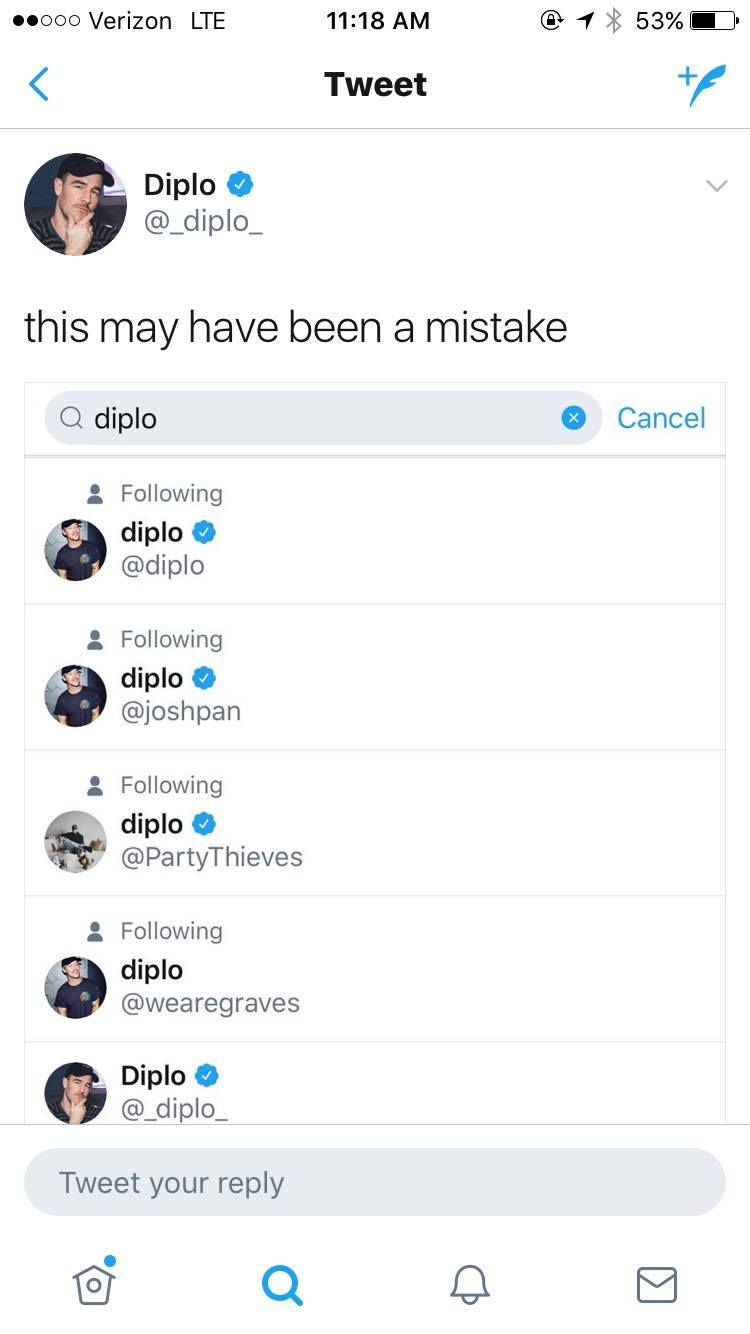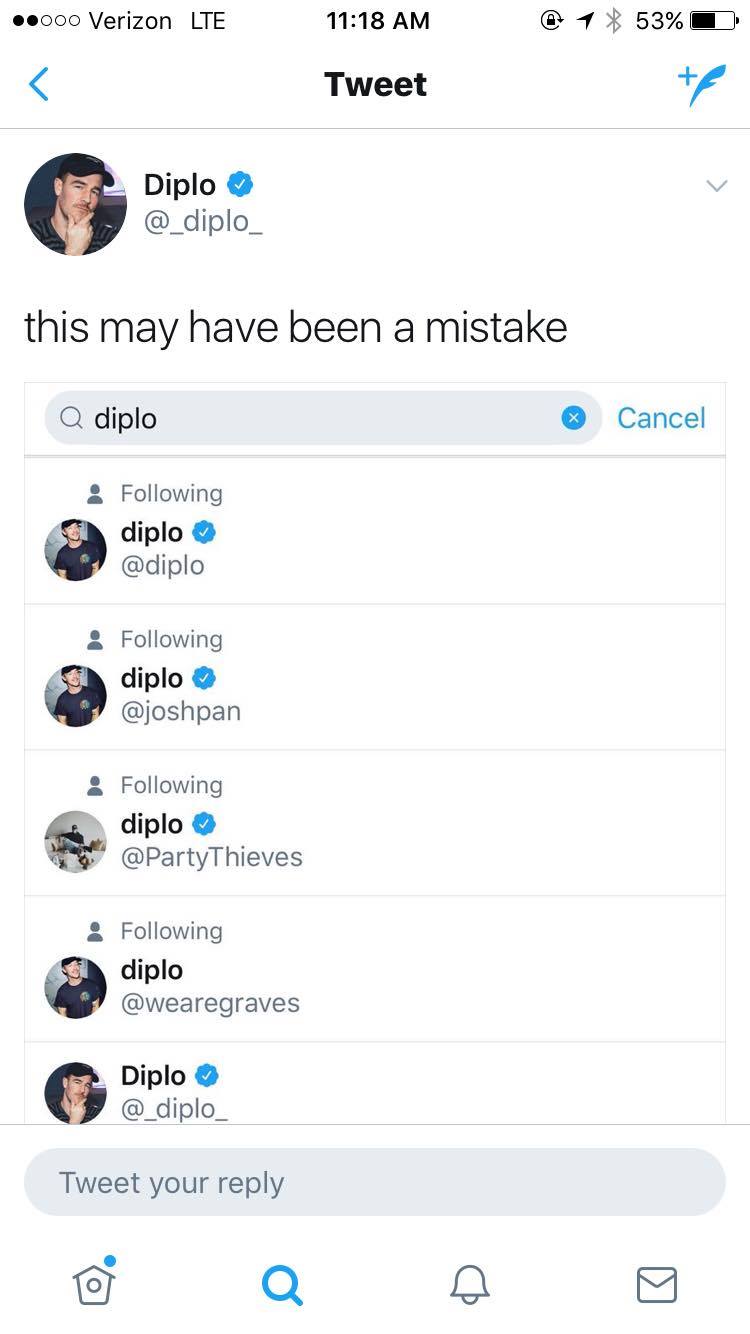 The tweets below are from Pan's twitter over the past few days. One tweet especially set off Justin Bieber fans, when "Diplo" (aka Josh Pan) said Bieber would only be famous for "Baby" if not for Diplo. This hot take enraged fans who began a storm of angry tweets at Pan, who they thought was Diplo. Check out the hilarious exchange below.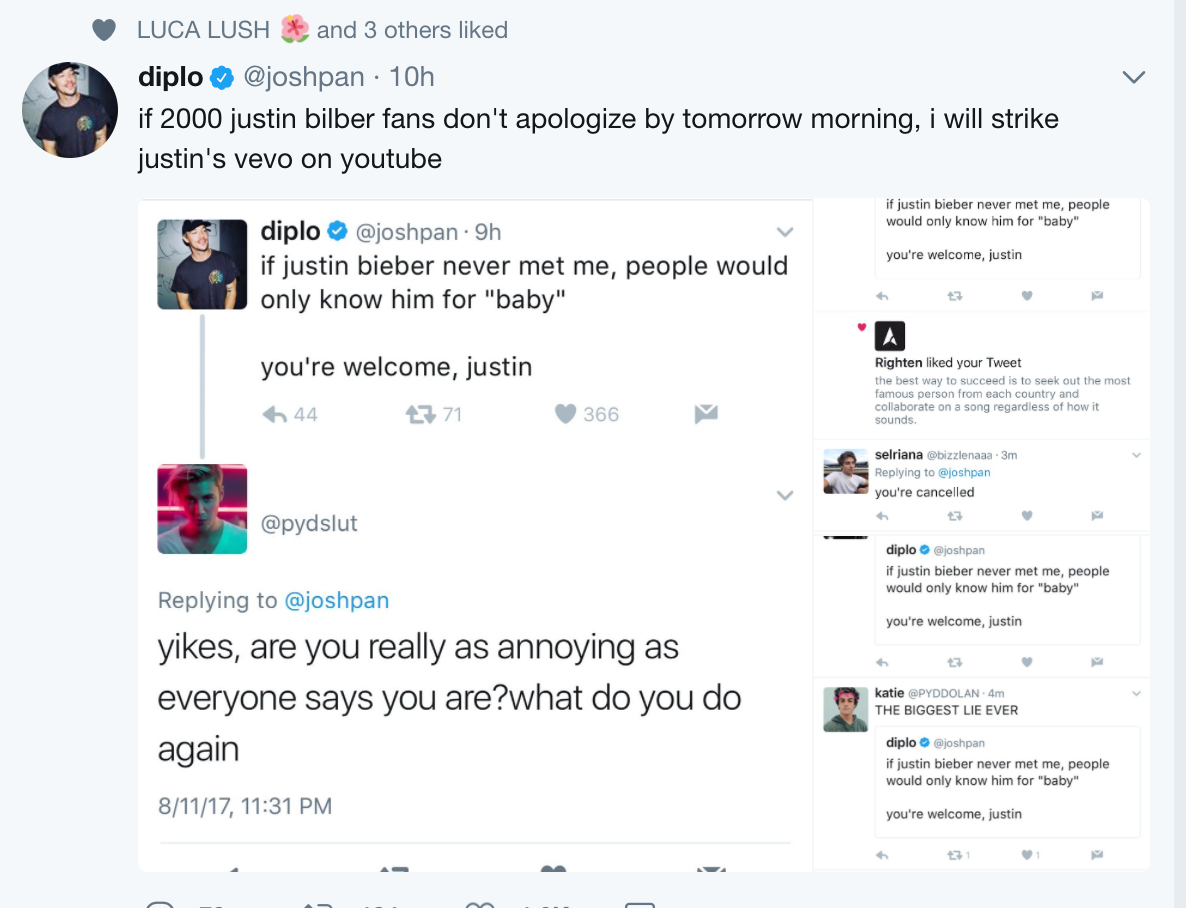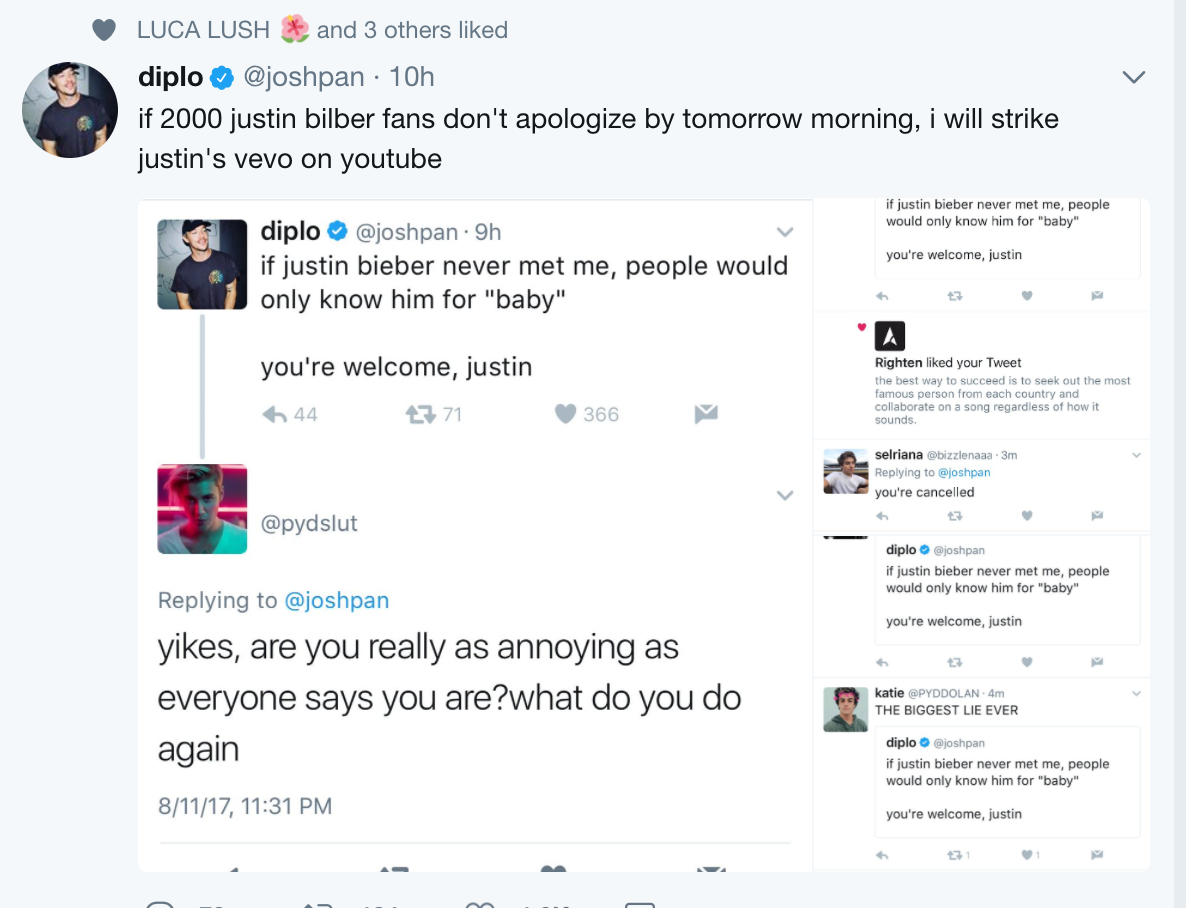 "if 2000 justin bilber fans don't apologize by tomorrow morning, i will strike justin's vevo on youtube" pic.twitter.com/fnaHAFdEkj

— diplo (@joshpan) August 11, 2017
Here are some of the other tweets Pan has been doling out as Diplo.

Diplo even joined in on the fun
"cant wait to retweet these the second you revert back to josh pan"

— Diplo (@_diplo_) August 11, 2017
If you didn't love Josh Pan already, here is just another reason to get behind the man. Good music, fun jokes, and epic trolls. We all know Diplo can take it!
---
Feature image courtesy of Josh Pan.