If you haven't heard of whereisalex., now is a good time to become acquainted with his unique blend of live instrumentation and intricate production.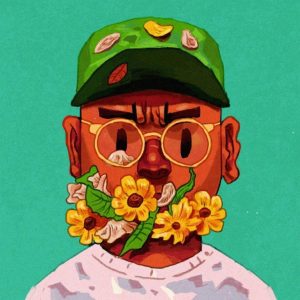 To get a quick idea of what the young producer is about, check out this clip of him in the studio with Medasin.
His forte is blending elements of jazz, electronic, and hip-hop into a polished project that is often soothing to the ears and easy to dance to. This project represents over a year of work and features bootlegs of Flume's "Say It" and Cardi B's "Bodak Yellow." He's already uploaded most of the tracks on Soundcloud, but as of yesterday, they're finally available for high-quality download.
This young producer is destined to have a flourishing career in music. Check out the tracks and let us know what you think!
four. by whereisalex, released 19 August 2018 1. my boo (whereisalex bootleg) 2. bodak yellow (whereisalex bootleg) 3. boredom (whereisalex bootleg) 4. say it (whereisalex bootleg) 5. fun. 6. problems. 7. like me. 8. black radio 2/7 (irreplaceable bootleg) 9. black radio 3/7 (groupie luv bootleg) 10.
---
Video: Medasin's Facebook Page
Photos: whereisalex's Facebook Page