Jai Wolf has and always will be a personal favorite of mine. Almost all of his releases hit a sense of nostalgia by using ethereal soundscapes and vocals. His breakout song "Indian Summer" presented him with massive opportunities; from playing huge festivals to signing with ODESZA's Foreign Family label. It's safe to say he achieved a lot in a little amount of time.
In between now and his first release, he's shared many new tracks, and even an EP. Today, however, comes his first full-length album: The Cure to Loneliness. In the album, his sound strays from the indie-dance that he got started in, and leans more towards an alt-indie sound, with more incorporated vocals. All in all, the album is absolutely amazing.
Give The Cure to Loneliness a listen below:
Jai shared five singles from the album prior to release, including favorites "Lose My Mind" and "Your Way" ft. Day Wave. The Cure to Loneliness is a total of 12 tracks and includes collaborations with Robokid, Now, Now, Dresage, & Mr Gabriel. This album is the culmination of years of relationships, loss, and "the rigors of touring the world."
In addition to the album release, a North America tour was also announced, starting April 10. an extensive tour across North America starting April 10. Purchase tickets here.
"I like writing songs that have a duality, a complexity of feeling that takes you to a melancholy, reflective space. […] My music is for people who are desperately dreaming beyond where they are at right now—it can be the future, it can be the past. […] I want you to reflect on your life. I also want you to be inspired about where your life could go." – Jai Wolf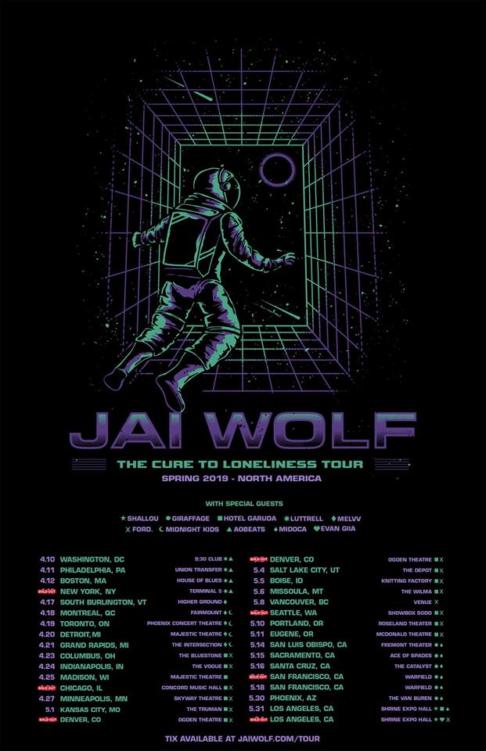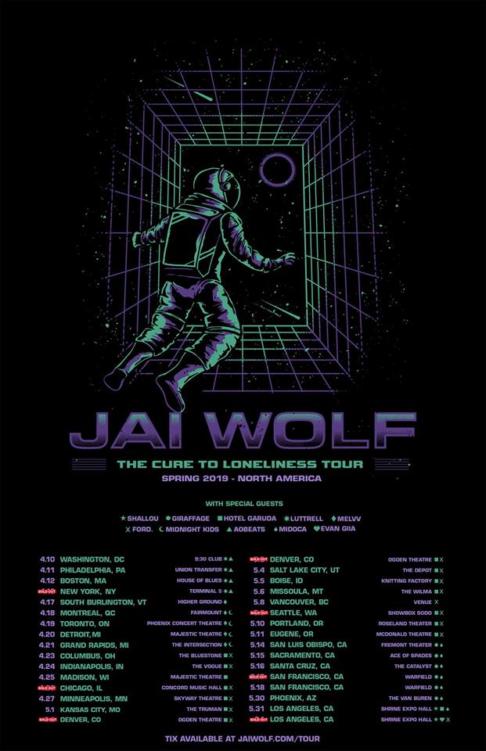 Featured image via artist Facebook page.