Go back in the River Beats archives and you'll see Chicago-based INZO has been a favorite since 2019. After a comeback following COVID-19, INZO is back in action following a new year deal, collaboration with LSDream, a tour with Big Gigantic, and more. To conclude his 2022, INZO has announced his first ever headline tour alongside a new EP, Earth Magic. Earth Magic demonstrates the range of INZO as an artist and experimenter as he explores the quieter, more introspective areas of his range and capturing the sonic beauty of our planet.
Check out his full tour below: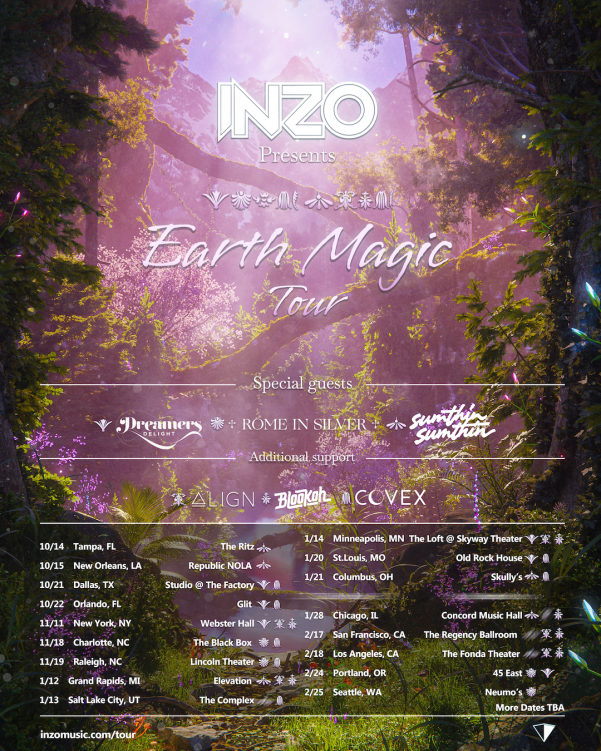 Chicago-based Inzo first caught our attention with his inventive original "Overthinker.' Toting massive swinging synths and tight thumping percussion, the song was an instant hit. His latest releases include "Blasta" with LSDream and "It Goes in Waves" with Blookah and ALIGN.