A brand new festival with an epic EDM lineup.
Coming to Todd Mission, Texas in May 2017 (5-7th), festival attendees for Middlelands will travel back in time to a distant realm in a kingdom filled with "breathtaking visions from a world yet unseen", an adventure for the ages. After what seems like months of teasing a new festival with no lineup released, Insomniac Events and C3 Presents have finally announced the artists that will be performing, and it is far from disappointing.
The lineup includes artists that range across all genres of EDM: everything from heavy bass, heavy dub, melodic, funky, weird womps…everything. To name a select few, the lineup features Bassnectar, Datsik, Gramatik, Herobust, Kaskade, NGHTMRE, Space Jesus, Zhu, and many more (full lineup included below). With a huge variety of styles and genres represented, being exposed to new music is a definite.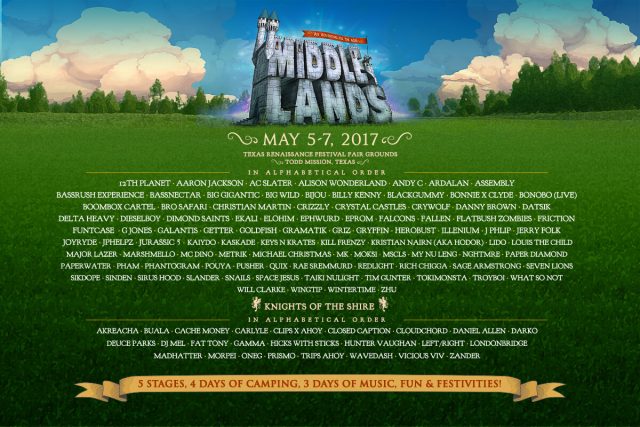 Middlelands is not a typical Insomniac festival, mostly widely known for EDC; Middlelands is a game changer as a 3-day camping festival. Another contributing factor for most festival attendees is ticket options and prices. They offer both GA and VIP tickets with and without camping, which drastically affects the pricing. Tickets including camping are on sale online for $275.00 + fees, while tickets without camping are on sale for $185.00 + fees. Both ticket options, including VIP, can all be purchased from their website.
What can you expect from Middlelands?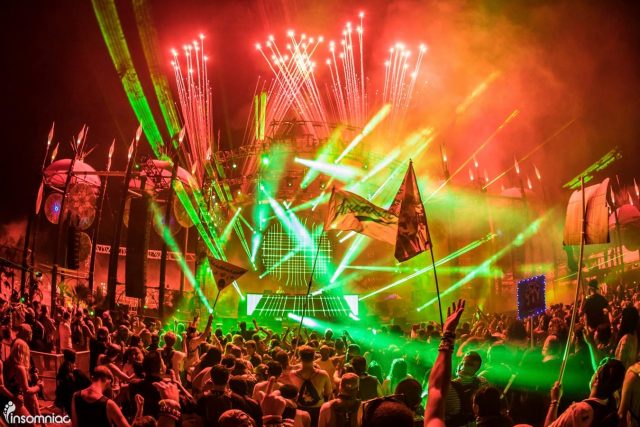 The fest boasts a total of 5 outsanding stages, interactive art installations, carnival rides, and camping. Basically all of the essentials of an EDC, and it includes camping. The masterminds behind Insomniac Presents and C3 are both excited for the event to come together and have explained that their plans for Middlelands have been in the works for quite some time.
"Over the years, we've imagined building something new and unique with our friends at C3 Presents," said Pasquale Rotella, Founder and CEO of Insomniac. "Bringing together our teams will enhance the magic, diversity and community that can be created at a destination festival like Middlelands."
"We are looking forward to working with Pasquale and the Insomniac team on this exciting new festival in our home state. Insomniac shares our vision for a quality fan experience and the fusing of our two worlds is a great opportunity to see what the next level of festival can deliver," said Charlie Walker, Partner, C3 Presents.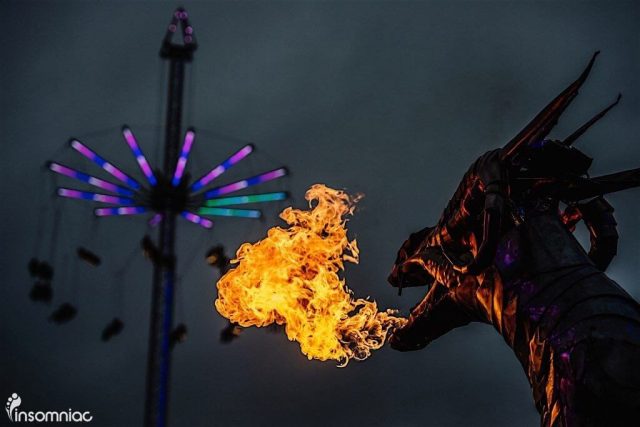 We are excited to see what this collaboration has in store for festival attendees and the intermingling of both a dynamic Insomniac lineup with the added benefits and perks of a camping festival. This festival is just another step in the growing vision of what music festivals can, and will, become in future years.
Images courtesy of Insomniac Events.
CONNECT WITH RIVER BEATS
Facebook | Twitter | Instagram | Youtube | Soundcloud