The amazing three-day camping festival known as Imagine Music Festival will be returning to the Atlanta Motor Speedway and we're beyond excited! The event will take place September 22-24, 2017 for its fourth anniversary.
The festival announced the initial lineup for 2017. Some of the names that pop off are Tiesto, Deadmau5, Pretty Lights, Flux Pavilion, and Seven Lions.
Check out the initial lineup below!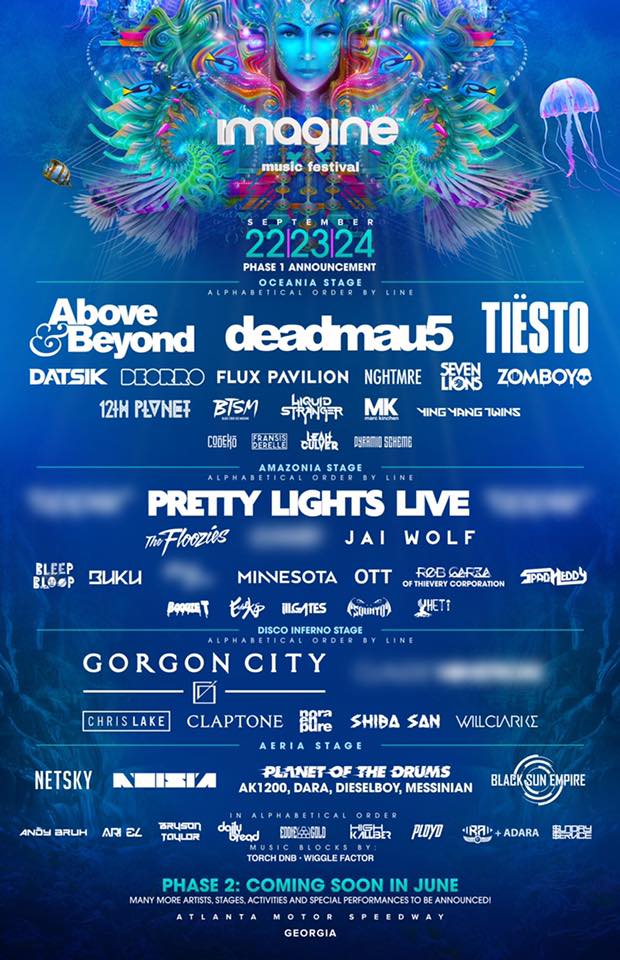 Be sure to pick up your tickets here!
Check out last years EPIC recap!