We are a mere three days away from Imagine Music Festival in Atlanta, Georgia. The festival is filled to the brim with talented artists. Each stage: Amazonia, Disco Inferno, Aeria, and Oceania all include their own unique headliners to close out each day. Each stage has its own individualistic style, catering to many different genres contained within electronic music.
Yesterday, Imagine launched the performance schedule for each day. You can view them below.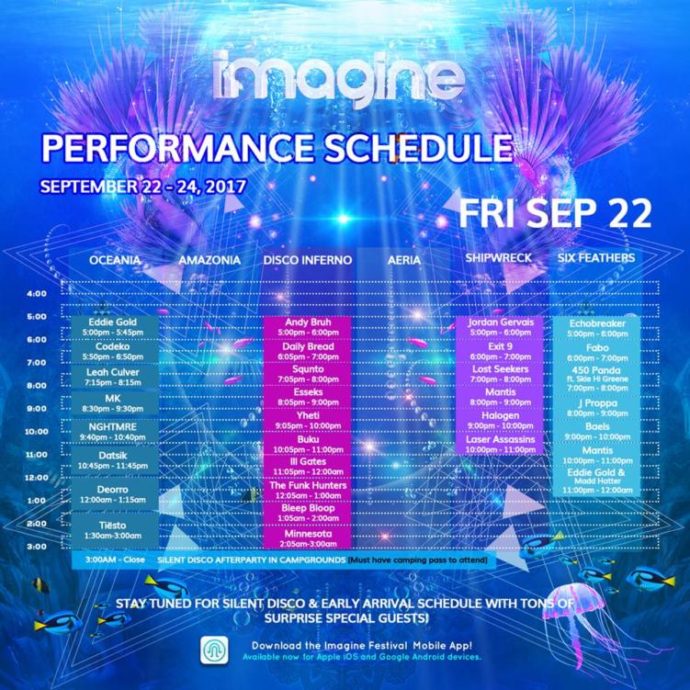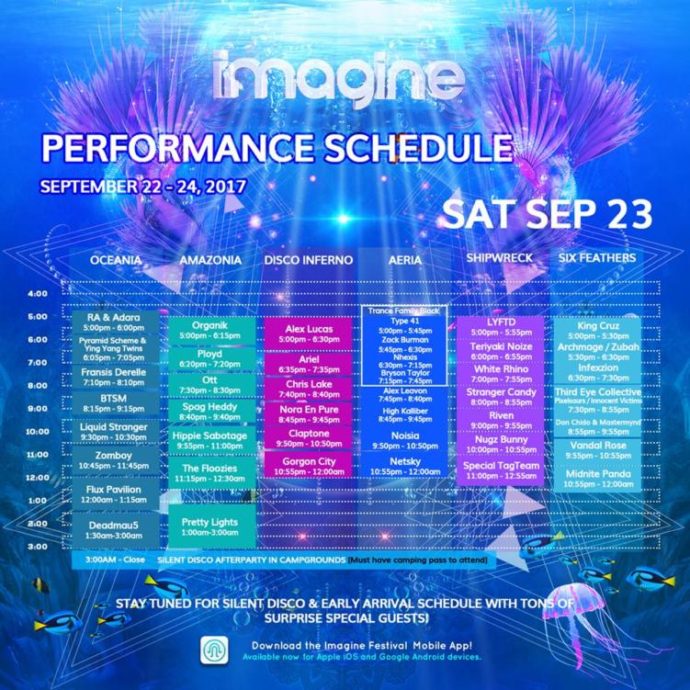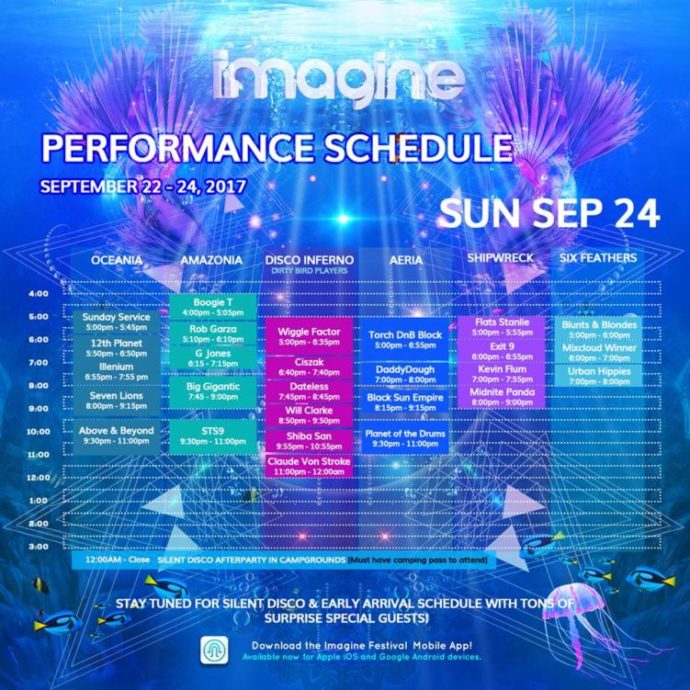 Music for each day begins at 5PM, running until 3AM on Friday and Saturday. On Sunday, music ends at 12AM with Claude Vonstroke closing out the weekend with the Dirtybird crew.
The biggest conflicts seem to be dependent on your taste in music. Some will spend all day at the main stage, others may wander off to explore different styles. Whatever floats your boat!
Tickets are still on sale. Don't wait until the last minute, this event will sell out!
---
Featured image via Imagine Facebook page.