Last year at Imagine Music Festival, the Iris Presents team brought a stacked third-year lineup to a brand new venue: the Atlanta Motor Speedway. After the festival, the team issued a survey asking for suggestions and comments to improve the festival for the following year. They listened to your feedback and have officially issued a graphic with all the necessary changes that will take place to make this year bigger, better, and much more enjoyable.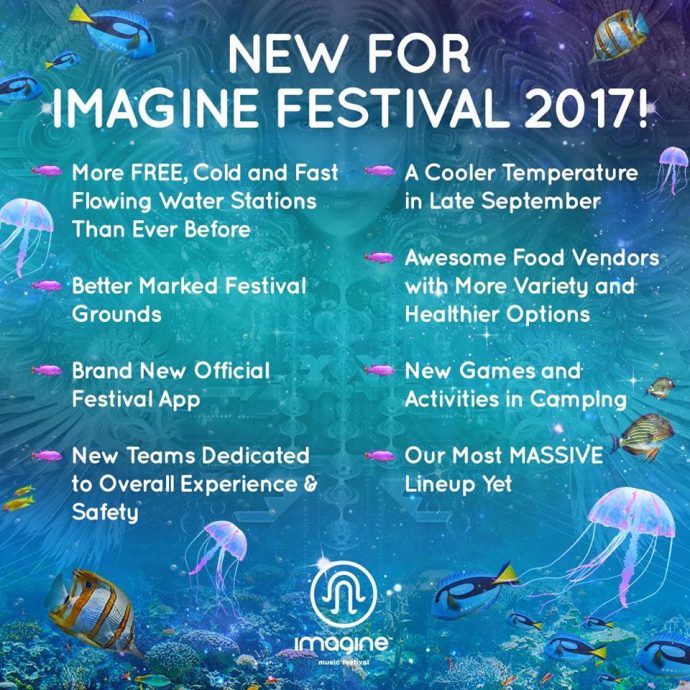 More Water, Less Heat
The primary concern from last year proved to be the heat and lack of water stations. To amend this issue, Iris Presents pushed the event an entire month back compared to years past. This year, the official 2017 dates are September 22, 23, and 24. Spread throughout three days are massive headliners such as Above and Beyond, Pretty Lights (Live), Deadmau5, Big Gigantic, Claude VonStroke, and more.
Water stations will be more abundant and require less effort to locate, thanks to the easy-to-read markings throughout grounds. A brand new app, set to release soon before the festival, will also also help attendees locate water stations.
Diverse Food Options
Last years food vendors included solid festival favorites such as Gouda Boys. This year, vendors will offer more variety along with healthier food options.
Activities Returning to Imagine
Some popular features will return for Imagine 2017: the large number of vendors spread throughout the different hangars, the pool (perfect for relaxing and listening to music from the main stage), and the three different stages separated by genre.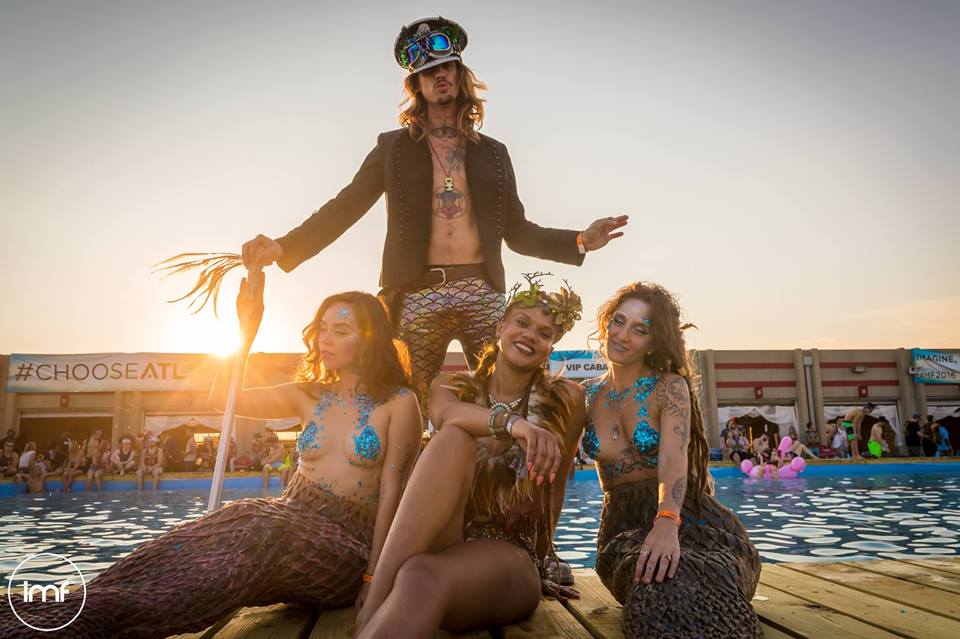 More Interactive Campgrounds
In an effort to make the campground more exhilarating, the all-NEW Shakedown Street offers more vendors and food options. As an added bonus, organizers will expand the Imaginarium with additional classes to feed your mind before the music begins. To top it all off, nothing beats the convenience of camping right outside of the venue.
Imagine is already one of the most anticipated events in the south. Give the lineup a look below, and check out tickets to this can't-miss event.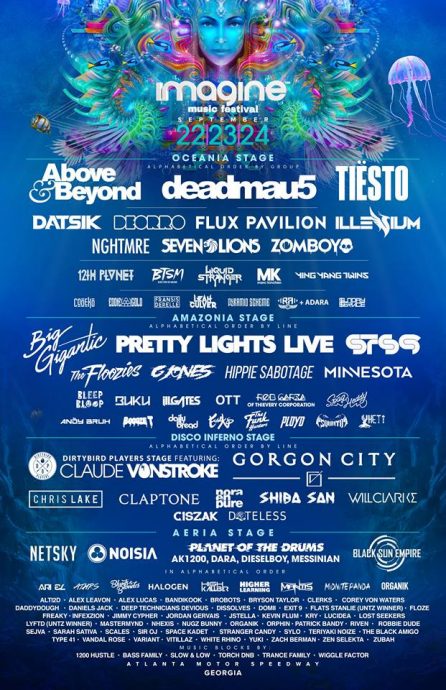 ---
Feature image courtesy of Imagine Festival.