Imagine Music Festival has been a fan-favorite of River Beats' for quite a while. We've been attending the festival for almost 4 years, and have enjoyed seeing it continue to grow and improve each time. This year, Imagine is doing things bigger and better!
For 2019, the Imagine crew has added an extra day of festival fun, plus early arrival camping on Thursday, September 19. This is perfect for those that want to ditch home a bit early and get into the festie mindset. Early arrival camping passes can be purchased as a 4-day combo pass, or can be added on for those that already purchased their tickets. Payment plans are still available!
In addition to this extra day for activities, Imagine has partnered up with Beatbox Beverages to host a Vegas-style pool party all day on Sunday! VIP campers will automatically have the pool party included as a part of their pass. DJS for the pool party coming soon!
View the entire lineup for 2019 below, along with the newest additions including Space Jesus, a Tipper takeover, and more.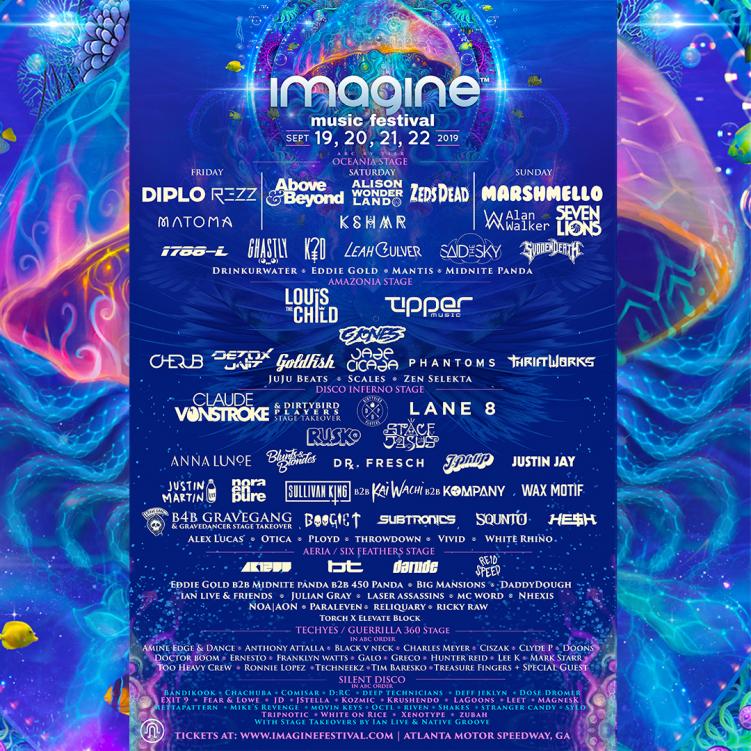 Techno fan? The TechYes takeover is for you!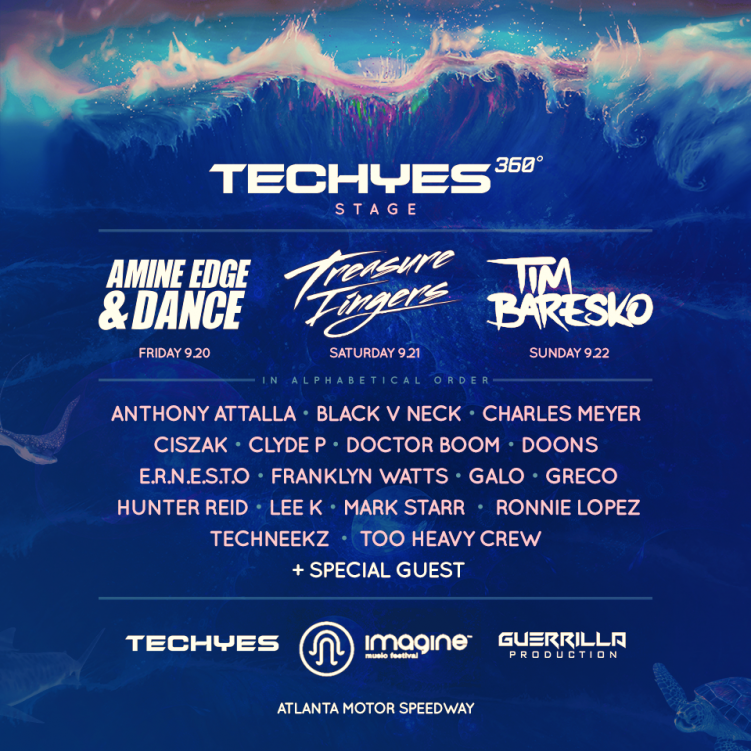 Tipper Takeover lineup below: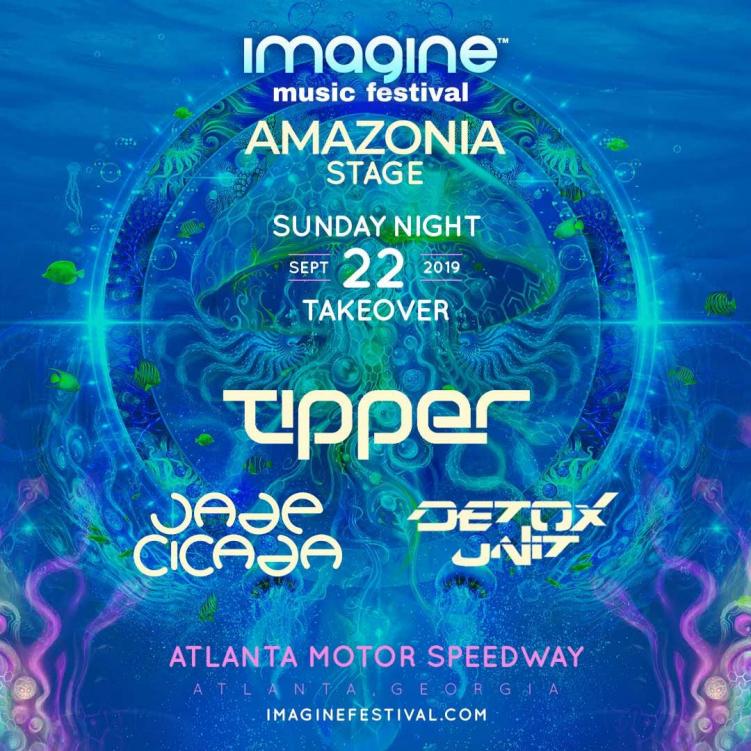 Featured image via Imagine Festival.