Wherever you're ringing in the New Year, you're going to want to look amazing while doing so. And while you're doing your outfit shopping, consider checking out iHeartRaves' New Years 'Icced Out' collection! For the new additions, their team found inspiration in reflective fabrics, baby blue and classic Holographic pieces, mesh, fishnets, and sparkles, of course!
For their 2020 collections, iHeartRaves spilled that they are focusing "more on all of our customers by genre." They will be offering new collections throughout the year specifically geared towards fans of bass, techno, trance, and more. Such a cool idea that will give you the opportunity to style based on what you're into at that moment in time. They also said, without giving too much away, they are finding themselves inspired by the early 2000's.
"Specifically, edgy, throwback placement prints are key and sweet, as well as pretty all-over prints. We are loving everything from Tribal to Butterfly prints and icons. Bright colors are back and we'll be seeing pinks and blues as a key color with neon green continuing to carry over from last season in new ways."

– iHeartRaves team on what to expect in 2020
Stay tuned for more for their 2020 collections, and Check out some of our favorite picks from the 'icced out' collection below.
We are totally loving the reflective trend going on. The lights will be bouncing off of you all night, and everyone will be in awe of your outfit. Peep some of our faves: the Reflect on It Cut Out Bodysuit + and Manic Reflective Bomber Jacket will both have you feeling LIT. The bomber jacket features a faux fur trim as well as two side pockets with a center zipper closure. No fanny pack necessary! Use flash while wearing these to activate the "reflective" feature.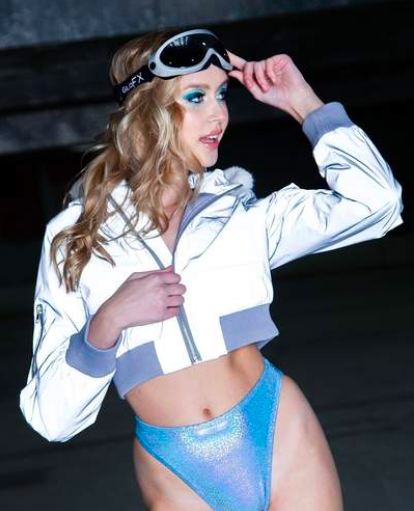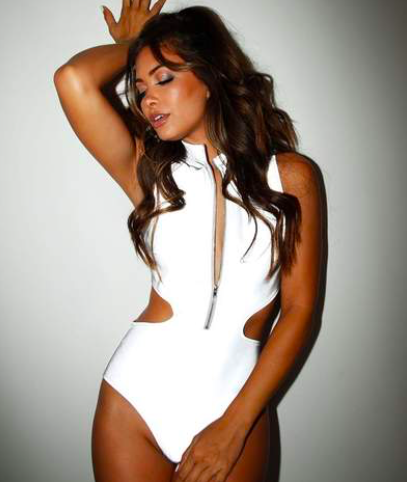 Another trend that we've seen blow up in 2019? Chaps! Chaps are coming in hot on iHeartRaves in two different colors: pink and neon yellow. These babies can be styled in a multitude of ways, WHILE keeping the bottom half of your body warm! Check the chaps out pictured below here.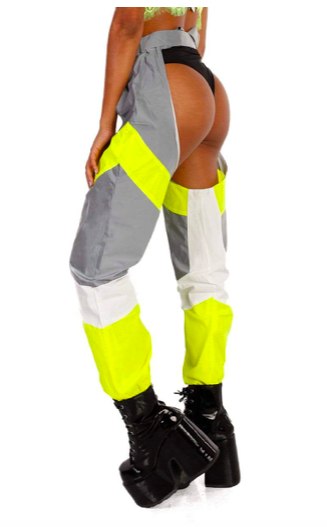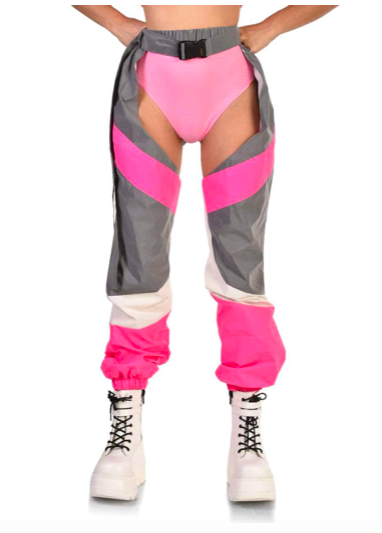 If sparkles and see-through are calling your name, they have that too! Show off the booty and sparkle and shine with the Dazzling Rhinestone Mesh Marabou Bell Bottoms. They fit high-waisted and would flatter all body types.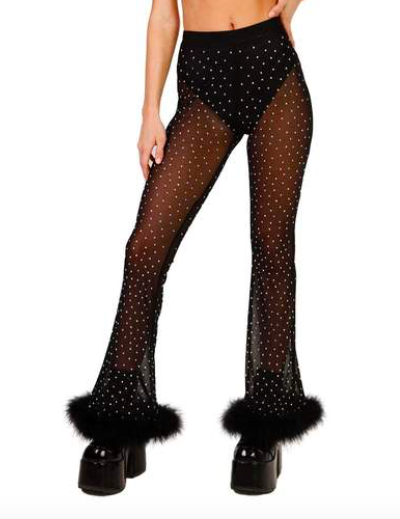 Also loving this sparkle tinsel top: the All I Have Silver Tinsel Tank Top.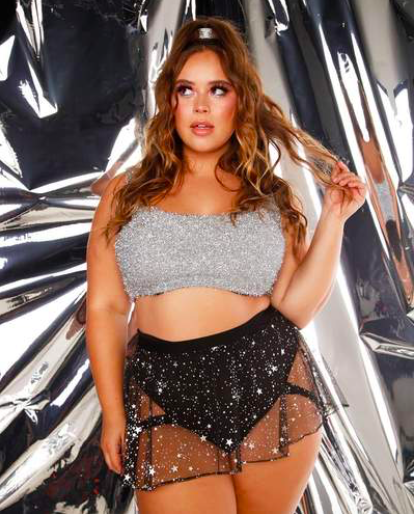 We can't forget alllll the fishnet vibes! The Cotton Kandi Sparkle Fishnet Underboob Top and paired mini-skirt is probably our favorite outfit combination from the new collection. The cute pink and purple fishnet design has a slight sparkle to it. The underboob cut-out for the top also features a criss-cross back tie closure. It does offer very little coverage, so definitely bring a jacket and a pashmina (and maybe grab some pasties) to keep warm!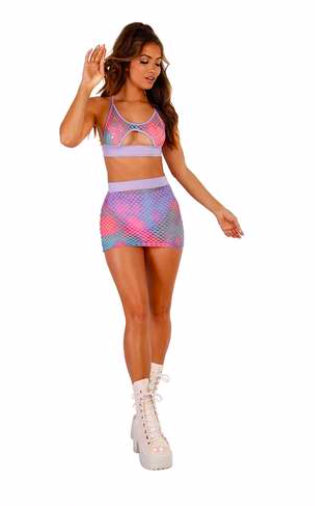 And don't forget to ACCESSORIZE. Everything from harnesses to platform boots can be found on iHeartRaves – your ultimate one shop stop for all your rave gear.
What are you wearing for New Year's Eve?