Hulaween Tickets go on Sale today May 11, 2017, at 10 am. Click here for more info or to purchase!
If you've experienced Okeechobee or Bonnaroo then you'll have a pretty good understanding of what you can expect at this highly overlooked festival. Every year Hulaween brings huge crowds of beautiful people to let loose at the Spirit of Suwanee.
The park is magical and reminiscent of the truly wild nature of Florida's past. It's easy to explore and get lost in the majestically lit up pine forests that abound in this park. Not to mention losing yourself in the good vibes and eclectic mix of music that can at times send you to another planet. It all takes place Halloween, weekend Friday October 27 – Sunday, October 29 with an option to buy a pre-party ticket for Thursday as well.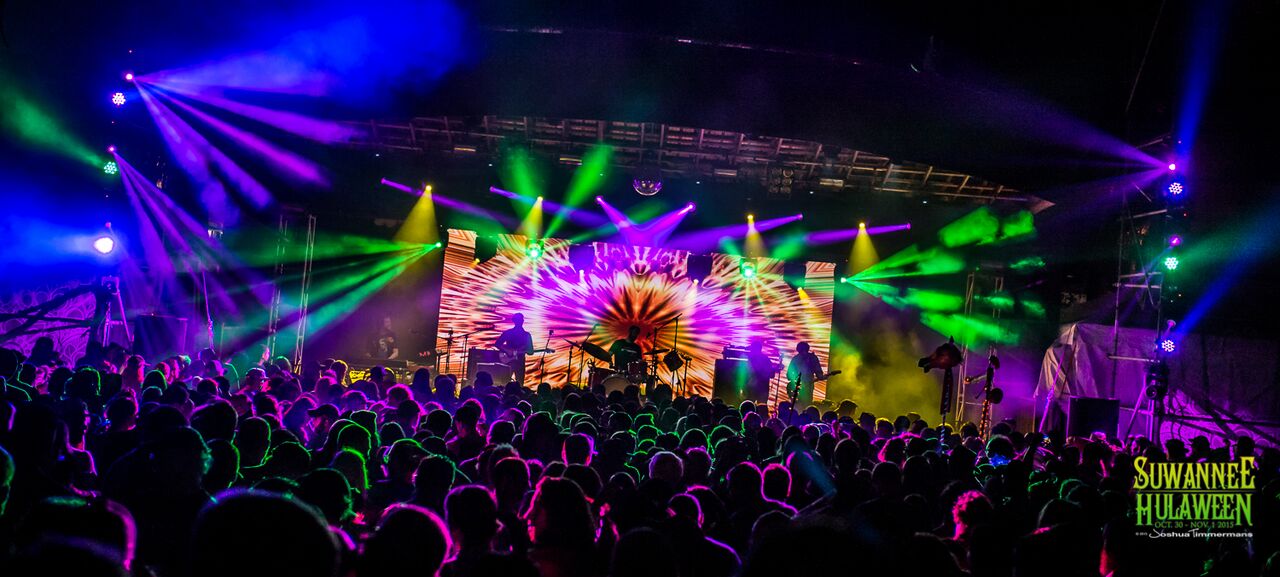 While attending Okeechobee Music and Arts Festival all you could hear were people comparing the two since they are in such close proximity. Time and time again those who had been to both still would harp that Okee didn't come close to the vibes at Hulaween. The people are great, it takes place on Halloween so everybody gets dressed up and the atmosphere is perfect for that spooky feel we all crave.

So if you're in the South or looking for a truly transcendental experience at a festival, give this one some thought.
Tickets are on sale now for both General Admission and VIP experiences. If your looking to just gain access to the park and music with general camping look to spend $199 for this experience. VIP will start at $399 for the Mummy version and $499 for the werewolf experience the latter getting you 6 catered meals throughout the weekend. You have to hurry though tickets are already starting to sell out and prices will increase. Knowing how popular this event is becoming I can assure you it will sell out fast, so grab them now!