As Hulaween continues to grow, one question arises: can the festival maintain its roots going forward? Since 2013, The String Cheese Incident has hosted the grassroots festival, Hulaween, at The Spirit of Suwannee in Live Oak, FL. Since its inception, Hulaween has steadily grown in popularity among similar camping style events.
If you attend festivals like Okeechobee or Electric Forest, you're sure to hear stories of how great the venue and vibe is at Hulaween. The environment is unlike any other: surrounded by tall mossy oak and pine trees, hidden along the historic Suwannee River. It's the perfect setting for a Halloween-themed event where dressing in costume is encouraged. Adding all of this together produces a festival where you can easily lose yourself in the atmosphere.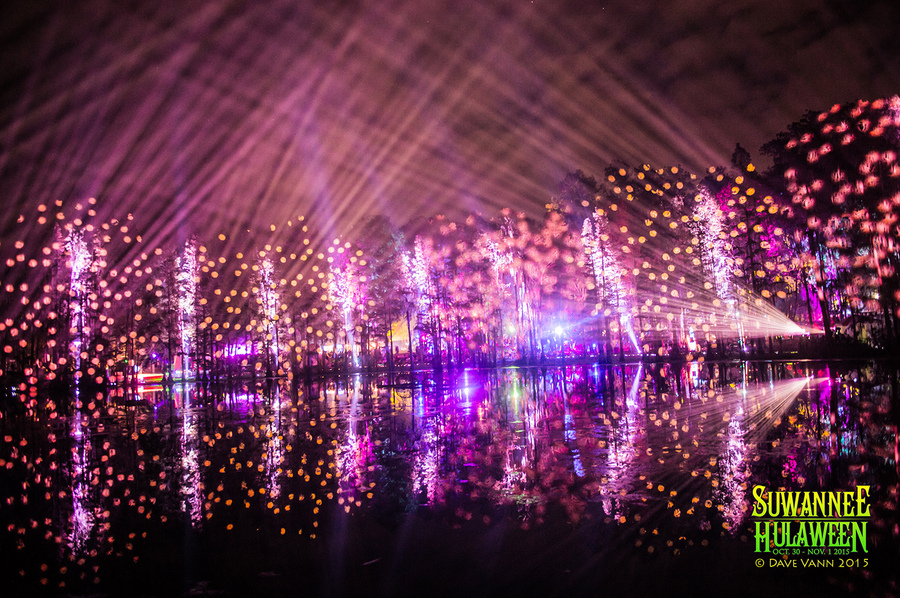 Over the years, the crowds continue to grow and the lineups include much bigger names. It once identified as a small, regional event and now is a national must-attend festival. Crowd sizes in 2013 were no bigger than a few thousand. It has since increased to 20,000+ attendees (as of 2015). The photo below shows the lineups from each of the previous years. You can see that even as the artists get bigger, Hulaween still holds true to its diverse and eclectic lineup.

With recognition and expansion comes responsibility. Too often, growing festivals lose sight of the community vibes that made them great to begin with. With the addition of heavy-hitters and legends like Bassnectar, RL Grime, and the return of GRiZ, the diversity and attendance are sure to grow substantially.
It's not all about the music though; to really understand the magic of Suwannee, one must see the venue. With swarms of new attendees to be in attendance this year, can the event organizers keep the intimate feel of the forest? That will be the true test.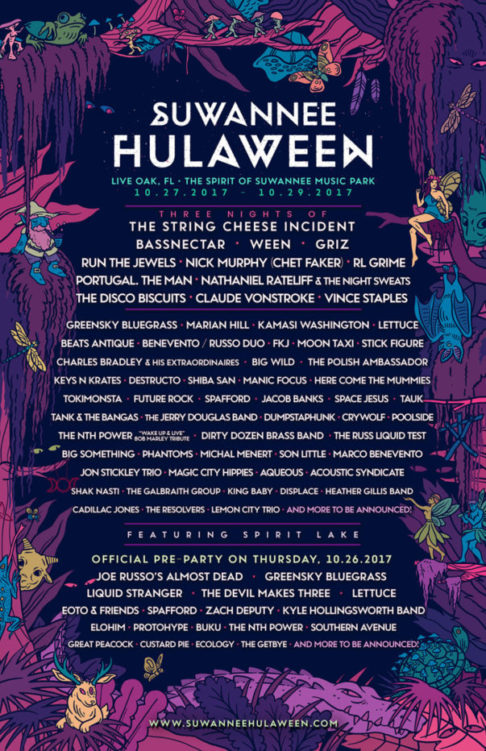 One thing is sure: this will be a huge year for this festival. With such an amazing lineup and its popularity at an all-time high, Hulaween 2017 is bound to deliver in big ways. Where they go from here is yet to be seen.
We would love to hear your thoughts on this year's lineup. Will Hulaween maintain their identity as they continue to grow?
---
Featured Image via Mikealbeland.com