Anyone that loves singing and making music, whether involved in the music production business or taking it as a hobby, knows how important recording studios are. However, finding a local recording studio isn't an easy task. There might be none near you, or the one that is near your home is out of your budget. You might think that there is no chance for you to take your hobby to the next step having no place to record your music and eventually start your music career. Well, that is not true, as you can build your own home recording studio according to your budget and living conditions. If you are not sure about this step, we will help you make up your mind. Read on to know why building a home recording studio might be the best thing you do to start your music career.
It is Within Your Budget
Renting recording studios is costly as the rental fees in most studios are hourly. Bear in mind the transportation costs too. If you calculate how often you go to a music recording studio and how many hours you pay for using it, you will find out that you could have saved the money and built your own home recording studio. Moreover, you can make use of the money you spent as rental fees to buy musical instruments or equipment that would make your recordings much better. Therefore, if you do the math, you will realize that building a home recording studio is much cheaper than renting one.
It Is More Convenient
Think about it, you can make music and record your work in the comfort of your home! Having a home recording studio means that you do not have to wait or worry about transportation or traffic. You get to schedule your session according to your needs. Moreover, you and your fellow musicians do not have to carry your musical instrument around all the way to the recording studio every time. All you have to do is just pick the instrument and do your magic. You can have it the other way around and charge other musicians for using your studio.
Easy Set-Up
You might think that building a recording studio is not an easy task. However, that is absolutely wrong. That might have been true a long time ago but nowadays, thanks to technology, building a home recording studio has become an easier task that all you need is a laptop, the right software, and some basic lightweight equipment! There is a wide range of equipment that would suit every budget and need. To make it even easier, many websites offer tips or quick-guides through the set-up process, and you can learn so much of it with homestudioexpert.com, and helpful websites. A home recording studio may serve other purposes like hosting a podcast, for example, and you can surf the web for equipment recommendations and tips on the internet.
You Get to Learn and Improve
When you have a recording studio built at home, you have full control over time and the number of sessions. You have all the time in the world to listen to your work over and over to see how you can make it better. Therefore, you get to hone your skills and practice more without being limited by time or money. Moreover, you can take your time trying new techniques and mixing the sounds of different musical instruments together until you get the final product that satisfies the artist in you.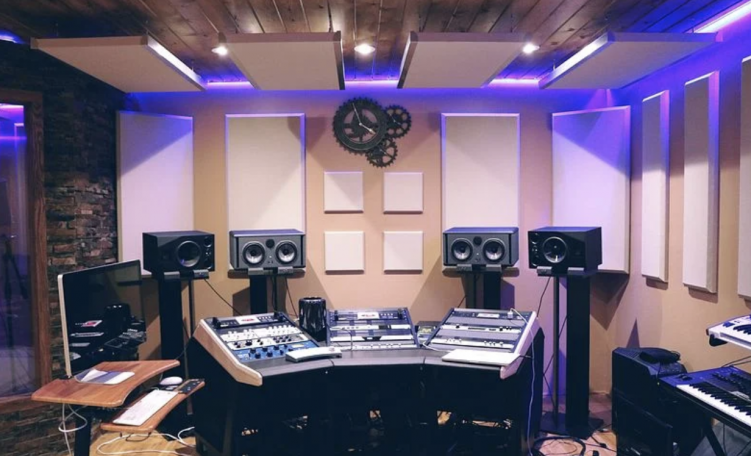 It doesn't matter if, for you, making music is just a hobby or a profession because, in both ways, you will need a recording studio to record your work. Renting music studios is less convenient and costs a lot of money. However, you have the choice of building your own music recording studio at home and reap its benefits that include saving time and money, and you get to make music whenever you want without being restricted by a timeframe. It can also be a good investment, as you can rent your studio to other artists and make use of that money to upgrade your equipment and instruments. Moreover, setting up a home studio is really easy. All you need is your computer, music production software, and basic equipment. Your chances of improving and enhancing your music are higher when you have your own studio set at home because you can replay and remake your music as many times as you want. Creating music is a joy and has the magical effect of soothing the nerves and refining the soul, and having the chance of making your own music in your house makes the experience even better.