HARD Events has announced the highly-anticipated lineup for the return of HARD Summer Music Festival to the City of Angels for the first time in ten years.
Taking place in Downtown Los Angeles from August 5th-6th, the milestone fifteenth edition of HARD Summer will utilize a brand new venue combination with various stages spread out across the campuses of the historic Los Angeles Memorial Coliseum, Exposition Park, and BMO Stadium.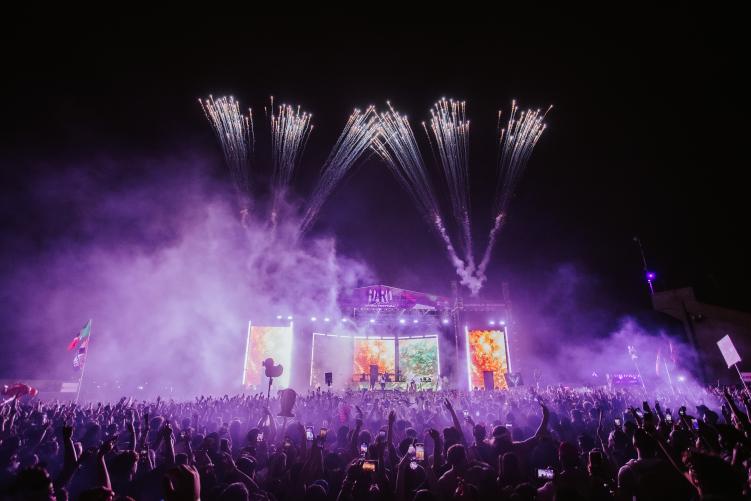 This year's lineup stays true to the multi-genre ethos and dedication to spotlighting emerging scenes that continue to make HARD Summer one of the most exciting festivals in the country. To celebrate its fifteen year anniversary, the festival welcomes those that have helped champion HARD to what it is today and is excited to bring back those artists to the stage with a curational twist true to its creative essence.

Skrillex returns to the fold with a special b2b set with production genius Four Tet following their Madison Square Garden sell-out. HARD favorite Kaskade has tapped John Summit for a multi-generational tag team of a lifetime. Diplo will continue his exploration of more esoteric strains of house set forth by his Higher Ground imprint alongside the ABRACADABRA icon BLOND:ISH.
HARD Summer continues to invest in creating a comfortable experience for attendees, with this never-before-used venue complex providing the perfect canvas to expand this mission. Fans can hop on the LA Metro for an easy journey to and from the event, or taste some of the city's most celebrated food vendors at the foot of the Coliseum Torch. HARD Summer will also be hosting a series of official afterparties at premiere venues around Los Angeles, offering a true city-side takeover. More afterparty details will be announced closer to the festival.