HARD Red Rocks has hosted a plethora of artists over the past six years.
The lineup typically includes some of the hottest producers in electronic music without focusing on a specific sub-genre. For 2018, HARD proves no different with their sixth year in a row. Obviously, the mini-fest knows what they're doing!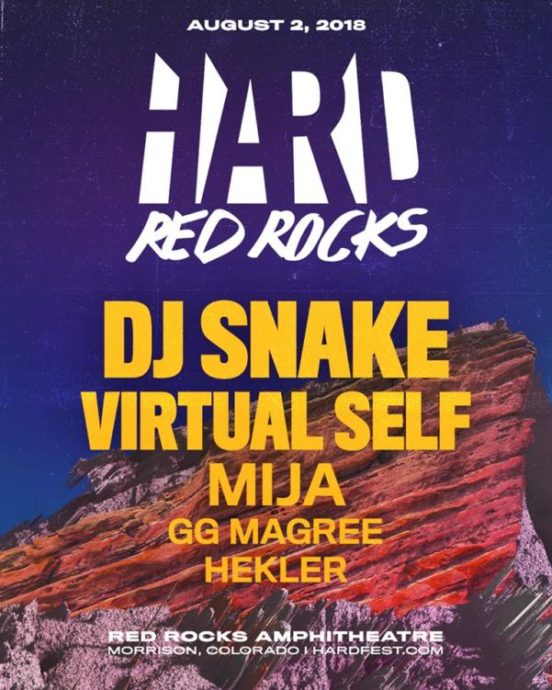 This year, HARD brings Hekler, GG Magree, Mija, and Porter Robinson's project Virtual Self. Closing out the night is DJ Snake. It's safe to say this one of the most diverse one-night show lineups, featured on the beloved Red Rocks Ampitheatre. This match up of artists will probably never happen again, and is one you probably don't want to miss!
---
Featured photo via Paul Garcia (Merc Photography)