Hangout Music Festival shrugged off setbacks, doubts, and severe weather with the best remedy: good music.
Featuring a stacked and unique lineup, the festival not only delivered on expectations, but exceeded them.
Let us take you through all the highlights and plotlines as they occurred over the weekend.
---
Thursday, Day 0
1. Shaun Frank builds a crowd from scratch
The biggest surprise of the Thursday night pre-party came from Shaun Frank. When he began his set at the Mermaid Stage, he played to a sparse crowd. In the time span of just a couple of tracks, the sparse crowd filled up to capacity and everyone was dancing. He played his own hype-man as well, dancing on the stage and encouraging the crowd to dance.
As he transitioned from bass house to dub to future-bass music, the crowd continued to dance with endless energy. Shaun Frank was truly a force to be reckoned with on Thursday night.
Stay tuned for an upcoming River Beats interview with this artist!
---
Friday, Day 1
2. The Suffers send a positive message kick off Hangout Festival
On Friday afternoon, it was all love and positivity at the Surf Stage as The Suffers played what they described as "Gulf Coast Soul". Between lead singer Kam Franklin's breathtaking vocals and the backing band's jazzy, funky, melting pot of sound was an inspirational story about a group of friends that decided to take a leap of faith by making music full-time.
We love what The Suffers are doing and the message they are broadcasting. Look out for an upcoming River Beats interview with this band!
3. Nora en Pure and Le Youth stole the show at Malibu Beach House
The Malibu Beach House is a tent stage that features some top DJ talent. This year, Hangout Festival organizers tried something interesting by having the artists perform all 3 days of the festival. Out of the Beach House lineup, Nora en Pure and Le Youth were standout acts that fit perfectly with the size of the crowd and the friendly (albeit sweltering) atmosphere of the tent.
Their love for the stage and the fans were evident – on Day 3, Nora en Pure played an additional 15 minutes beyond her allotted time, and Le Youth even entered into the fray by crowd surfing in the final minutes of his set (shown in video embedded below).
https://www.instagram.com/p/BUZtG7hjcFo/
Look out for our special behind-the-scenes interview with Le Youth coming up soon!
4. MGMT puts critics in the corner with impressive performance
On the main stage, MGMT gave the fans exactly what they wanted by combining new music and old favorites. In between songs, the duo punctuated their set with quirky on-stage banter. Perhaps the most surprising parts of their set were the moments that they included massive hits such as "Kids" and "Electric Feel". In the past, the pair expressed disdain towards playing these songs but on Friday, there was no hint of such disdain.
A common complaint about MGMT's live shows is that they "lack energy". We'll have to disagree with the critics on this one. The energy was very much present at their Hangout Festival performance.
5. Phoenix made a case for why they should've been headliners all along
Phoenix and Dillon Francis overlapped on Day 1, making for a heartbreaking schedule conflict. Although the two acts have vastly different sounds, they both had some of the best performances of Friday. But if we had to choose again, it's gotta be Phoenix. As a last-minute addition, Phoenix more than filled the big shoes that Frank Ocean left behind through his mysterious cancellation.
---
Saturday, Day 2
6. RÜFÜS DU SOL made us dance and left us speechless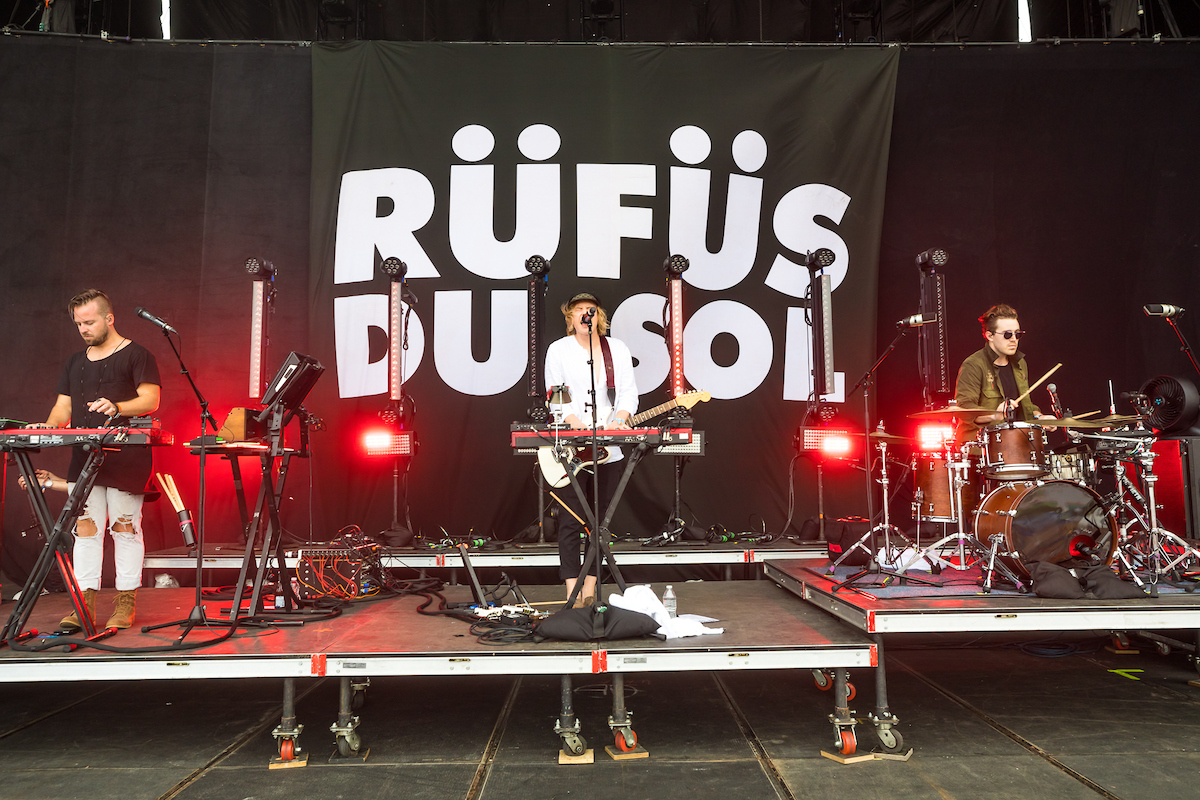 Beautiful is an understatement when it comes to describing this RÜFÜS DU SOL performance. One of their best-known songs, "Innerbloom" was a 10-minute odyssey that highlighted a show full of emotionally moving selections.
7. Despite the rain, Twenty One Pilots and Sigur Rós got some good music in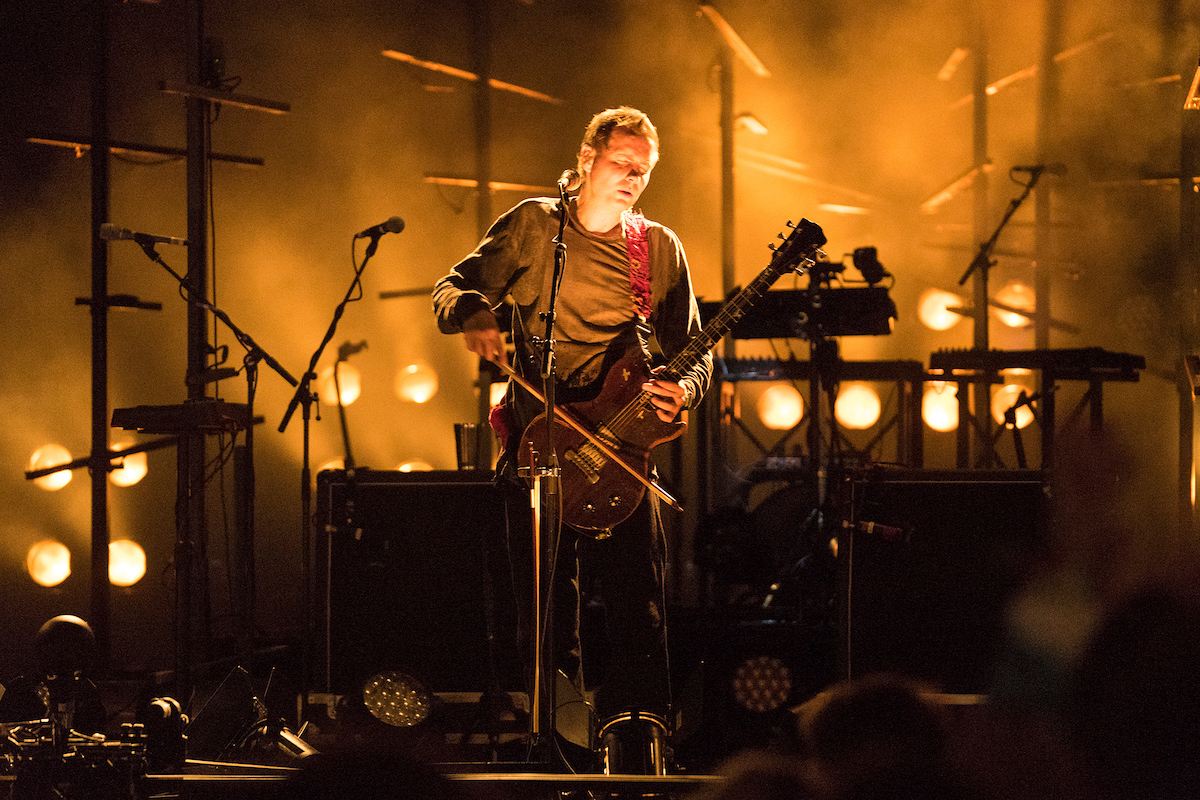 Due to reports of severe weather, organizers rightfully moved the set time for Twenty One Pilots a half hour ahead of time. This gave them ample time to put on an impressive set, especially so for a band well-known for crowd interaction.
On the other side of the festival grounds, Sigur Rós only had time to perform 3 songs during his set at the Boom Boom Tent, but he still managed to amaze the crowd with his ethereal vocals and beautifully minimalist light show.
---
Sunday, Day 3
8. DJ Snake abruptly cancels his Hangout performance
Only hours prior to DJ Snake's Hangout Festival appearance, organizers announced his cancellation in addition to several schedule changes. The reason for such a sudden drop still remains a mystery, but DJ Snake took it a step further by deleting several social media accounts overnight.
9. Shaggy performs an extended set through weather setbacks and DJ Snake cancellation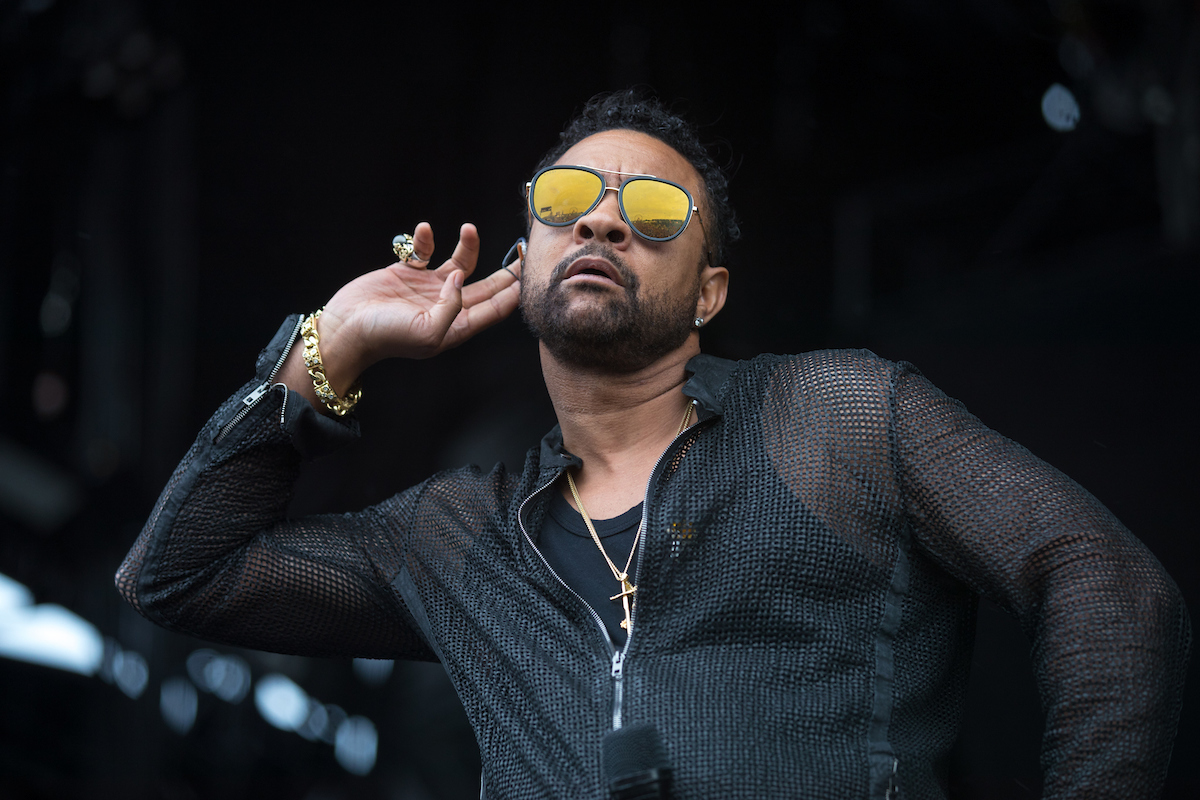 Reggae star Shaggy proved to us that he's still got it. He engaged the crowd throughout the show, played unforgettable hits such as "It Wasn't Me", and even shared some new music.
Our conclusion? We want more reggae music at Hangout Fest!
10. Chance the Rapper took us to church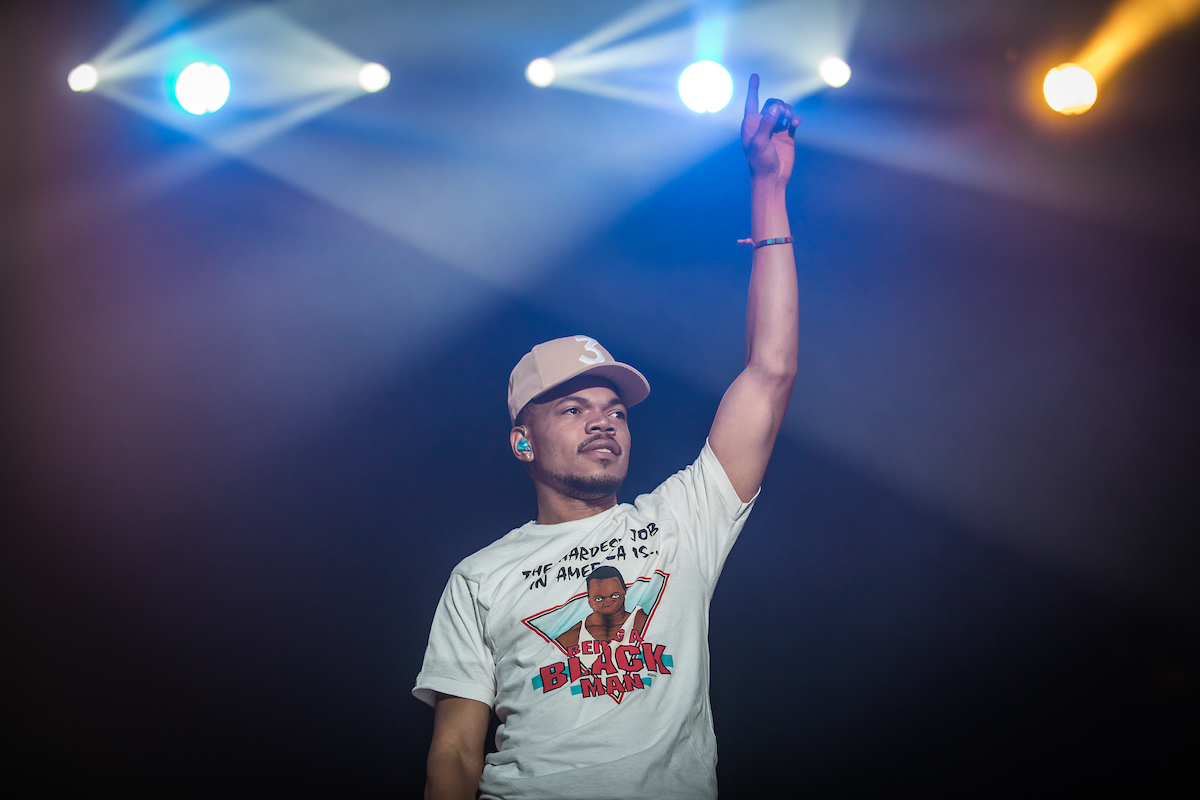 Chance the Rapper gave us one of the best performances of Hangout Festival, hands down. With beautiful visuals to accompany this spiritual set, Chance adds another unforgettable show to his summer festival notch.
---
Our overall impression – Hangout Music Festival delivers, year after year.
Stay tuned for upcoming interviews with several of our highlighted artists, and we hope to see you at Hangout Festival 2018!
---
Featured image – As Mumford and Sons close out the festival, fireworks ignite the skies. Image courtesy of Hangout Music Festival.