Dead heads and beer heads alike: awesome news. Grateful Dead and Dogfish Head Craft Brewery have partnered once more with a brand new IPA called American Beauty Hazy Ripple. The IPA is inspired by their 1970's studio album, American Beauty, and the single "Ripple."
The Hazy Ripple has a 7% alcohol by volume per can and will soon be available in packs of 6 for 12 ounce cans. This partnered beer is the third for the craft brewery and the band itself. They began their partnership in 2013 with a beer called American Beauty, an IPA brewed with organic almond honey and granola. The beer re-released in both 2014 and 2015.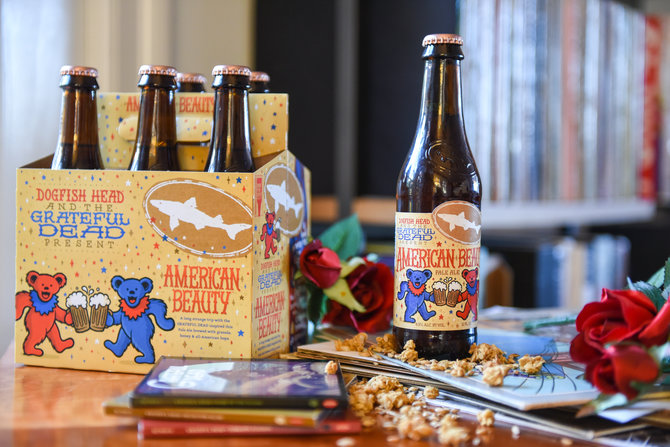 "Just as the Dead say, 'there is a road, no simple highway' – our journey to develop the perfect recipe for American Beauty Hazy Ripple IPA was a lengthy one, but we 'put our money where our love is' and eventually arrived at our flavor destination.""

 Sam C., founder of Dogfish Head
Featured image via brewery.