In the past few years, the Grammys have been widely ridiculed for their outdated voting procedures. Eager to ensure that the voting process remains pure of all possible errors and voter fraud the Grammy Awards have just recently announced their official switch to online voting.
"As an Academy, it's imperative that we continue to meet the needs of music creators everywhere, and this year's transition to online voting is an enormous step forward in the evolution of our voting process,"
-Bill Freimuth,Senior Vice President of Awards for the Recording Academy.
Additionally, there were multiple other changes having to do with proper credit being given to songwriters and some amendment changes to certain award qualifications, here's all you need to know.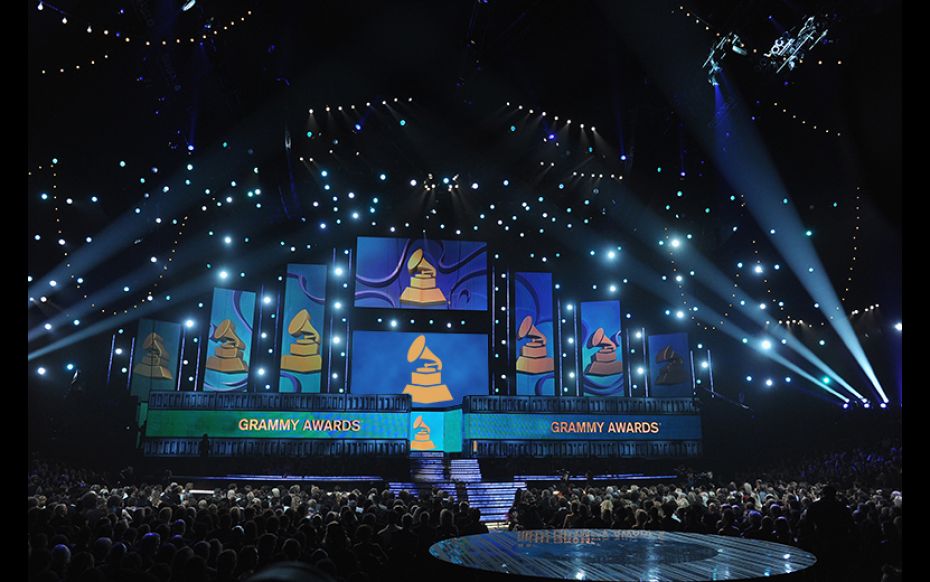 Grammy Awards Voting Will Now Be Online
For the 60th Annual Grammy Awards, voting members in good standing will be eligible to vote online as opposed to the previous system that required voters to send their ballots in via regular mail.
Changing the voting system to an online platform not only makes it easier and more efficient to cast your vote but offers solutions to other problems as well. In the past, the regular mail voting system has allowed voters to find ways to cheat the system and has also kept votes from counting if the ballot was not submitted correctly. Also, it is now easier for artists on tour to vote.
"When I met younger voters and talked about the ballots going out in the U.S. mail, I got eye-rolls and sighs," Freimuth said. He went on to say that voting online will allow members on tour to vote as well. "It was frustrating for us to lose a segment of voters because they were on the road."
Songwriters Now Recognized In Album Of The Year
Another major change is that songwriters credited with at least 33% or more of playing time to an album will now be eligible to receive a Grammy for the album of the year category. Prior to this change, all other music creators such as the producers, engineers, mixers, mastering engineers and featured artists were recognized while the songwriters were not.
Additionally, all participants on an album must be credited with at least 33% or more of playing time to be eligible to receive the Grammy as opposed to the previous qualification only having to work on one song.
If the new rule had been implemented at this year's show, Bruno Mars and Ryan Tedder wouldn't have earned Grammys for their production work on Adele's album, for example. Freimuth added that songwriters and producers who work on a big hit on an album could earn a nomination for record or song of the year for their song.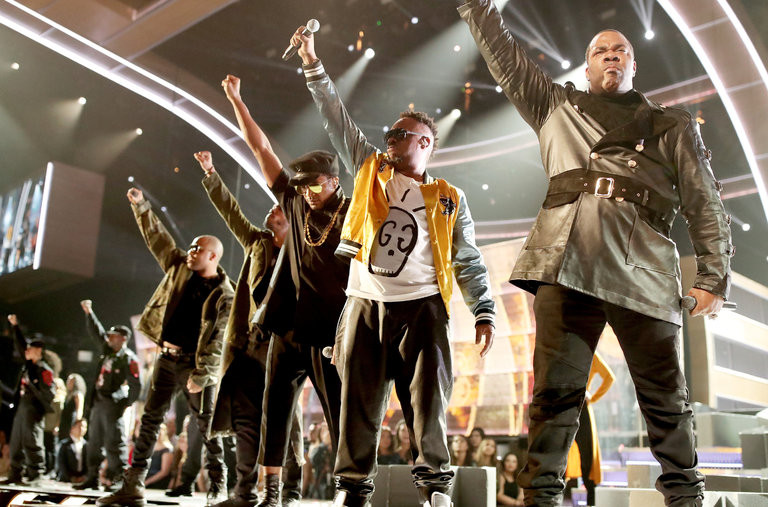 Nominations Review Committees Established For Rap, Contemporary Instrumental, And New Age Fields
Nomination Review Committees were established in 1989 as an additional round of checks and balances in hopes to eliminate the possibility of any popularity bias that would negatively affect emerging artists, independent music, and late-year releases. Since then, Nomination Review Committees have been created for 15 award fields. This year, they are adding committees for Rap, Contemporary Instrumental, and New Age fields.
The reason for these is to help "override the popular vote to focus on what is really the best," regardless of age, fame or marketing budget. Freimuth said that professionals from the rap world had met with him regularly via conference call because they were concerned that "most of people being nominated were the big names."
Freimuth: "While they certainly are not saying that those people at times shouldn't be deserving, maybe not absolutely everything they do is Grammy worthy,".
Album Definition Expanded To Allow For More Inclusion In Classical, Dance, And Jazz Fields
Currently, to be considered for a Grammy, the only requirement you have to meet is to have 15 minutes minimum of playing time and a minimum of 5 tracks. Now they are adding a 30 minute minimum playing time with no minimum track requirement. That means, for example, that a trumpet solo that is 31 minutes long is considered an album and can be nominated to win awards.
Freimuth: "This was almost more of a housekeeping exercise. We did have that existing rule of five tracks and 15 minutes, but that rule was getting bent fairly often, primarily in jazz and dance music. If an album has one or two tracks and is 75 minutes long, we're not going to disqualify it, and this is kind of codifying that and making it a harder, more black-and-white rule."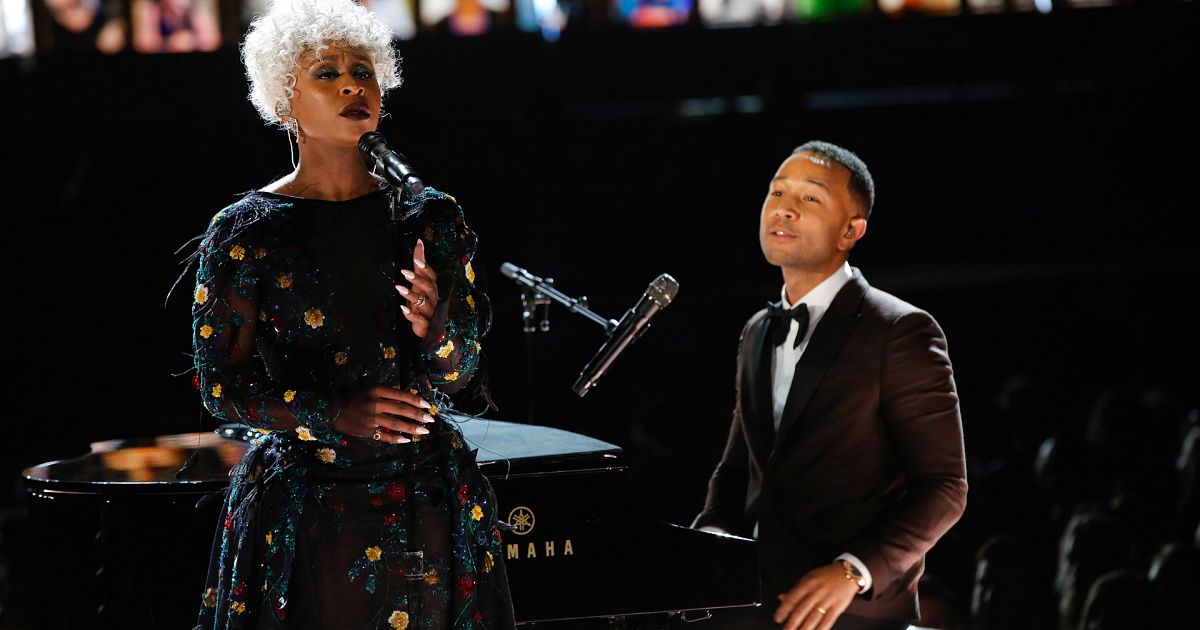 Amendments To The Music For Visual Media Field
In the Best Compilation Soundtrack For Visual Media category, eligibility guidelines have been amended to require soundtrack albums for a documentary or biopic to contain 51% or more of newly recorded music. Also, as the rules currently stand, only one version of a track is permitted for entry in the Grammy awards process. Moving forward, they will now allow the film version of a track be entered into the Best Song Written For Visual Media category; even if a different version of the track is submitted in other categories.
Freimuth: "What I think prompted the proposal was we had a rule that only one version of a song could be submitted in any given year, and last year, it was [Justin Timberlake's] 'Can't Stop the Feeling.' They submitted the soundtrack version [from "Trolls"] because they thought it had the best chance for recognition, but that version had Anna Kendrick and James Corden and basically the whole cast singing it.
That worked great for the movie, but that's not the one that was getting radio play. It was Justin Timberlake's track, and they were not allowed to submit that for Record of the Year. So after giving more thought to that, it seemed that music for visual media is so specific that it made sense to allow [the change]."
Featured Image: Kanye West and Taylor Swift / Photography by Business Insider.
Sources:
– Variety: Grammy Senior VP Bill Freimuth Explains New Rule Changes…
– ABC News: Grammys switching to online voting, changes top album rule
– MTV News: grammys make big changes to voting, top album and rap categories
– Billboard: Grammys Make Sweeping Changes to Voting, Top Album and Rap Categories