What do you get when writing colleagues bond over their mutual love for HAIM, become best friends and decide to review Kesha's new album together? Late-night Facebook messages, multiple Google Docs for sharing music links, screaming phone calls with each single Kesha released, and this extensive track-by-track album review.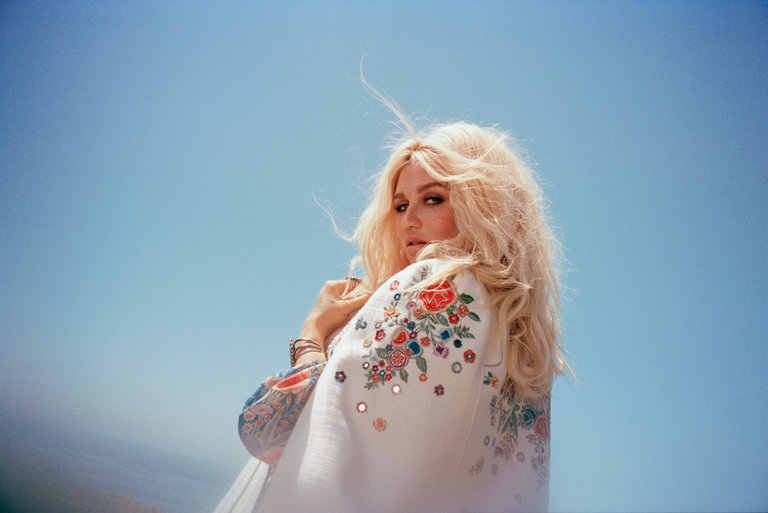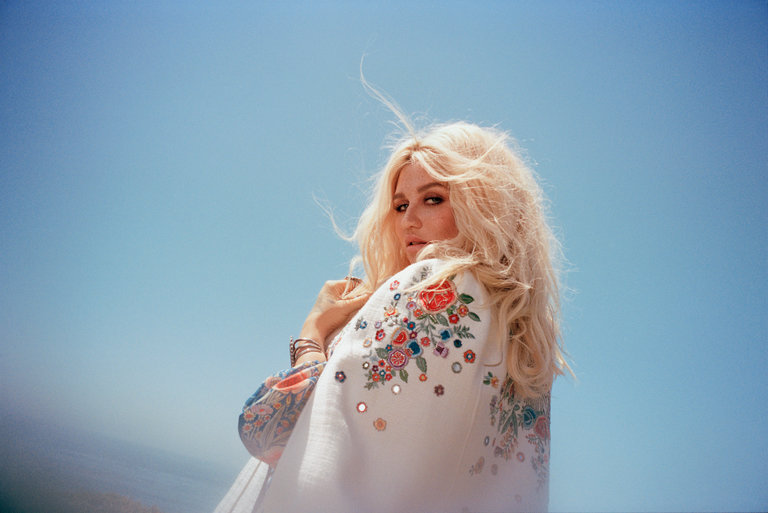 It's not just a review; it's a conversation. Cam Woods and Jared Winkel expertly balance their own opinions and feelings with well-informed, critical evaluations of all fourteen tracks on Rainbow. 
They both have a lot to say about Kesha's return, and it's only appropriate that River Beats shares this conversation with the world.
---
1) "Bastards"
Jared (J): Starting off her album with a mostly acoustic track is a bold move, and I'm still not sure how I feel about it. Knowing what else is coming in this album, I like it, but as someone hearing the album for the first time, I feel like most people would skip the track after a minute to get to the fun stuff.
Cam (C): I agree. Now that I know what is to come with the remaining songs, I like starting off with "Bastards." But, if I were to start here, I don't know that I would keep listening based on this song alone.
---
2) "Let 'Em Talk (feat. Eagles of Death Metal)"
C: There's a recent SPIN article written by Anna Gaca that describes "Let 'Em Talk" better than I ever could:
"It's not perfect. It suffers a bit of radio-style dynamic range compression, meaning it doesn't sound great until you turn it up. Fine, because you want to…It's how the old hedonistic Kesha might sound if she'd been doing it her way all along."
Naturally a mezzo-soprano, Kesha's vocals on "Let 'Em Talk" actually tap into the light, energetic quality of a light lyric soprano, like Avril Lavigne. This was a comparison drawn back in 2011 when the "Girlfriend" singer covered Kesha's "Tik Tok" in an acoustic performance, but here the similarity between their vocals comes up again.
J: Anna Gaca is exactly right. This sounds like the music Kesha wanted to be making all along. You get hints of her rock-leaning tendencies in older, less-popular songs like "Dirty Love" and "Gold Trans Am." Now that she has fully embraced the sound she wants, you finally get the full-blown rock star Kesha, and it's pretty great.
---
3) "Woman (feat. The Dap-Kings Horn)"
J: Cam, I know you aren't a huge fan of this one, but I can't help but love it. It's the polar opposite of her lead-single "Praying," and it's fun as hell. It's what old-school Kesha could have been if she had more control of the production. Plus those horns just get me every time.
C: In the context of the rest of the album, I like "Woman" now. On its own, it seemed out of place. But I can fuck with this. It's still not my favorite track, but I see its purpose.
---
4) "Hymn"
J: I'm not a huge fan of this one. It has good pop sensibility, but it feels too contrived. What I've been loving about Kesha's new album is that it's all her, and this is one of the few songs that feels like something the studio wanted her to do. It's not bad, it's just not Kesha.
C: You're right about the "pop sensibility." But, I love pop sensibility and I love this song. Vocally, as always, Kesha's phrasing is unparalleled by any other female artist in pop music today. That is more clear than ever in this song's hook.
"Hymn" is definitely one of my favorite songs on the album. It's catchy as hell. It's just good pop music.
On the radio, I imagine "Hymn" will serve a very similar purpose to P!nk's "F**kin' Perfect." Personally, I have no problem with that.
---
5) "Praying"
J: This song gives me all of the feels. While the lyrics are intensely personal and clearly directed at her turmoil with Dr. Luke, they still hold a universal meaning that anyone can apply to their own personal situations, which is what makes it so beautiful. That, and her voice, which has never sounded better than it does on this record.
C: This song is her "Skyscraper." Although I think "Praying" is a more successful comeback than that of Demi Lovato's 2010 single, the sentiment of rising from the ashes remains. Kesha's imperfect vocal performance adds a layer of emotional vulnerability that gives me chills each and every time I listen. I can tell, hearing this live would have me in tears from start to finish.
---
6) "Learn To Let Go"
C: I'll be bold and say, "Learn to Let Go" is the single best release of Kesha's entire career thus far. This track conveys deeply personal/emotional content in its lyrics, with the most INFECTIOUS fucking melody hook and that simple downbeat expertly progressing through the bridge. Together, these elements make up this signature Kesha sound.
"Learn To Let Go" is a powerful pop anthem that encourages positivity and perseverance in the face of hardship–a universal message that is a hallmark of her career. This is why Kesha makes music. This will be her legacy.
J: I love this song. I just fucking love it. It's the perfect combination of fun Ke$ha and meaningful Kesha. It's a song with a message that still gets stuck in my head for days at a time.
---
7) "Finding You"
J: I like this song, but it's not my favorite, or even top 5 really. Her vocals are great, I just don't connect with it.
C: This song has no business on Rainbow. Nothing against the song itself. It is just completely out of place here.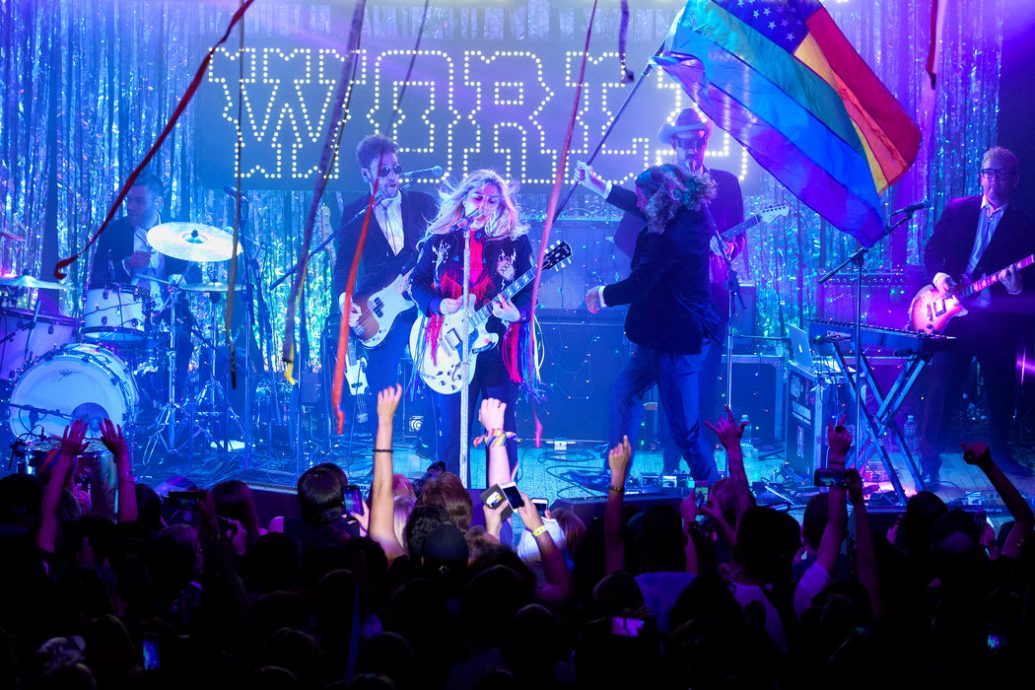 ---
8) "Rainbow"
C: I LOVE POP TRACKS BACKED WITH A STRING ORCHESTRA. This is no exception. It's phenomenal. Please do yourself a favor and watch the video.
J: You and me both. The string orchestras get me every time. And watching the whole process in action only adds to my appreciation for this song. In fact, the video is now required watching for all.
J: Kesha herself said that this song was the cornerstone of her album and her recovery from everything that she's been through in the past few years, and it shows.
C: This track embodies everything that Kesha accomplishes on this triumphant return. It's an excellent choice of inspiration for naming the album. To so many who listen, finding Kesha's music feels exactly like finding a rainbow in the rough.
There's something about hearing Kesha sing those words ("I found a rainbow") when she, herself, has been the rainbow for her fans this whole time. It is a powerful moment–not just for the album but for Kesha's whole journey.
This song instantly put a subtle smile of appreciation on my face. I imagine it's the same smile I get when I look up after a rainy day and see a rainbow in the sky.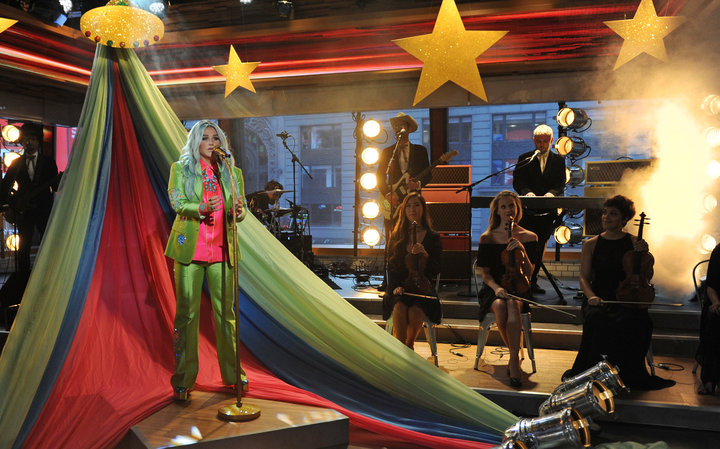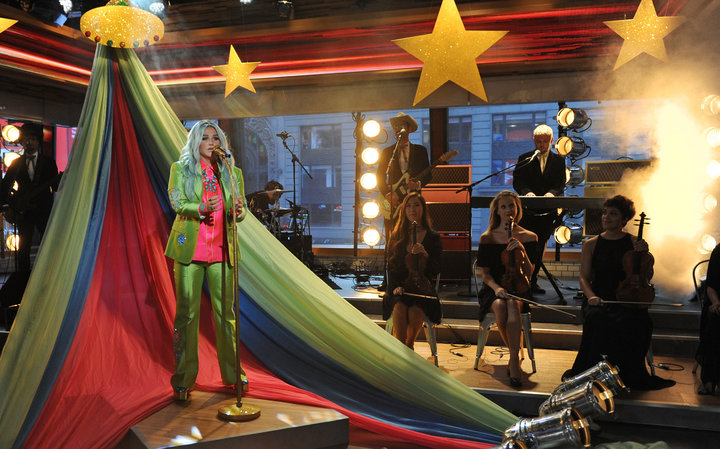 ---
9) "Hunt You Down"
J: I really love this song. This whole album is Kesha actually being herself, and while she hasn't ditched the boy-chasing side of her, she's changed the tone of it.
Gone are the days of "Cannibal","Take it Off", and overproduced auto-tuned club hits. This little country ditty is so fun and innocent you almost forget that she's threatening to murder boys throughout the entire track.
C: It is unfortunately sandwiched between two of the strongest tracks on Rainbow, so it inevitably fails by comparison. But, unlike "Finding You," I don't question the song's inclusion on the album as much as I question its positioning.
---
10) "Boogie Feet (feat. Eagles of Death Metal)"
C: THIS SOUNDS LIKE IT COULD BE A FUCKING BLONDIE SONG. THAT'S HOW GOOD IT IS. Honestly, "Boogie Feet" sounds like it belongs on the Yeah Yeah Yeah's Fever To Tell. In fact, I would do terrible things to hear the Yeah Yeah Yeah's cover this song in a live set now. Much like "Heads Will Roll," I have no idea what it is about, lyrically. But, I also don't care. At all.
J: YOU'RE SO RIGHT. I always liked this song but gained such a new appreciation after the Blondie comparison. This could also very easily be a White Stripes song. This track takes inspiration from all of the indie-rock greats and turns it into an inescapably catchy song.
J: This is the rock music that Kesha always wanted to make but never could. It's just as much–if not more–Eagles of Death Metal as it Kesha herself, and that's not a bad thing at all.
C: "Boogie Feet" is hands down my favorite song on Rainbow. The song just doesn't get old. I don't have a bad thing to say about it.
---
11) "Boots"
Unfortunately, "Boots" is the last good song on Rainbow.
C: Wow, this song is just so much better than "Finding You." Vocally, lyrically, melodically, conceptually, it's just so much more successful. It's a more respectable version of "Gold Trans Am," with that touch of country-twang Kesha loves. If "Timber" was your jam, then listen to "Boots."
J: Please don't compare anything on this album to "Timber." I get the little country twang comparison, but I don't ever want to be reminded that Kesha once recorded a song with Pitbull. Much like "Hunt You Down", this is another classic boy-chasing Kesha song but with her new refined sound.
C: Hey, I mean, regardless of our feelings about Pitbull, "Timber" is a hit song. I'll definitely say that "Boots" is of much higher quality, but this is a sound that people are more familiar with. If comparing it to "Timber" is what gets people to give it a listen, then I'll happily make the comparison again and again.
---
12) "Old Flames (Can't Hold A Candle To You) [feat. Dolly Parton]"
J: I get why she recorded this. It's a song her mom originally wrote, that Kesha covers with Dolly Parton, who made the song famous. It is certainly a touching tribute.
"Old Flames" is just the start of a disappointingly weak three-track close to an otherwise amazing album.
C: I'm with you entirely. I see the appeal of collaborating with a legend like Dolly Parton, of course. But, overall, Rainbow should have ended with "Boots." It would be a more cohesive—and just plain better—album without these last three tracks.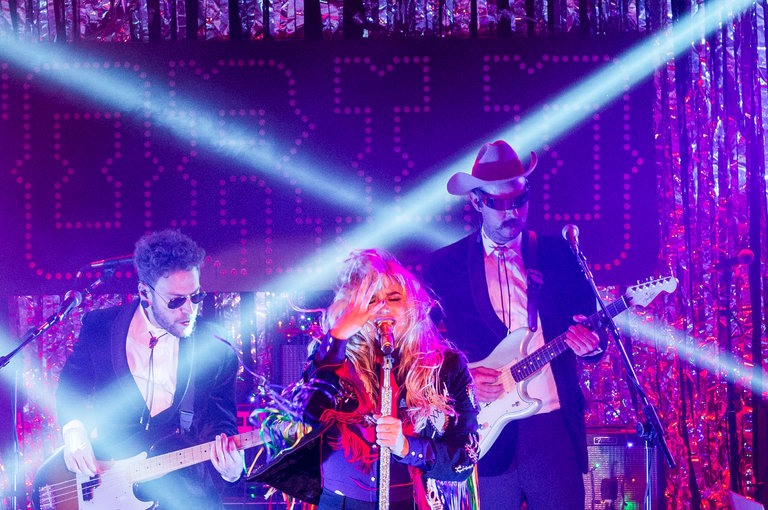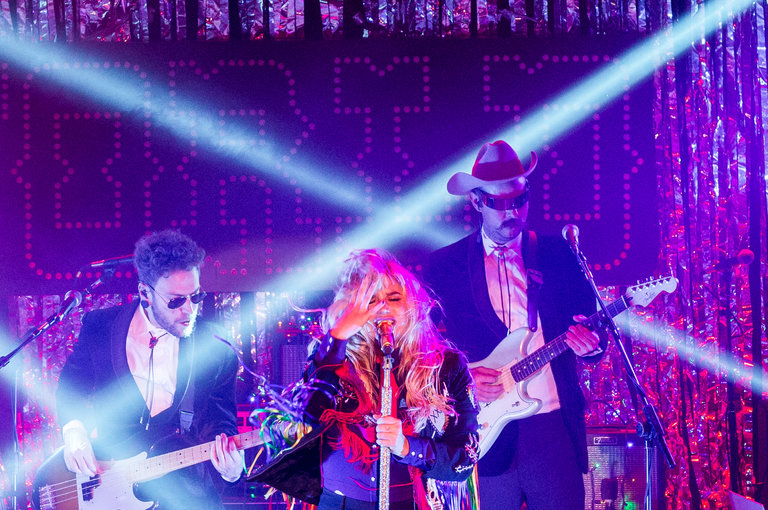 ---
13) "Godzilla"
C: Weakest song on Rainbow.
J: Yeah, this song is just dumb, honestly. It sounds like something Kesha wrote in her friend's basement when she was 15 and decided she wanted to put it on an album.
C: I recommend you just delete it from your download and pretend it didn't happen. That's what I'm going to do. Delete.
---
14) "Spaceships"
C: I'm sorry, what is this? The fucking Juno soundtrack?
J: You're totally right with the Juno comparison, this song will definitely end up in a bullshit indie movie at some point. This song is in the same vein as "Godzilla," except now she's 19 and singing next to a campfire trying to impress her friends. It has no place in this album.
C: [after 2 min] Oh my god! Why is this song 5 minutes long? No, just no. I'll also be ignoring this track. Delete.
---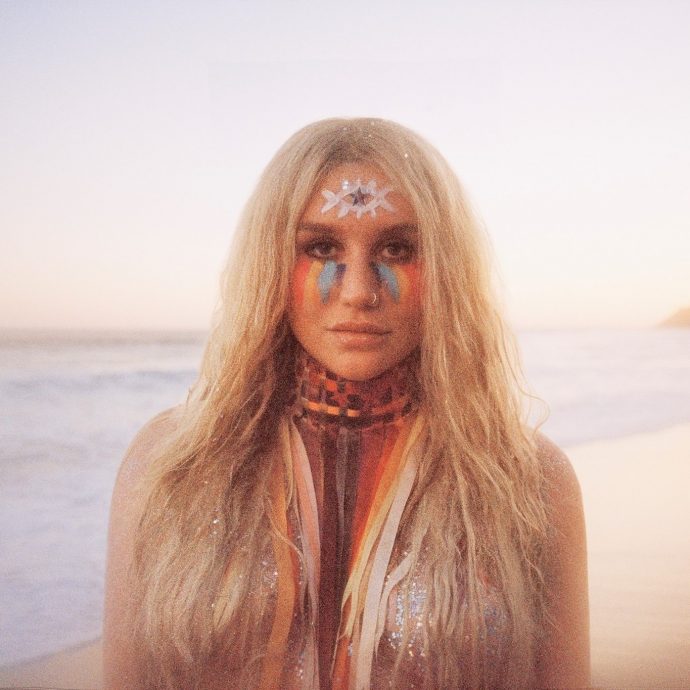 So, all in all, what did we think of Rainbow and Kesha's return?
C: It's a great album. It could have been three songs shorter, but I can live with that. Fans are finally getting to hear the music that Kesha has always wanted to make. She successfully breaks away from the over-produced, auto-tuned disposable pop sound of her first three albums without abandoning that special Kesha sparkle.
J: Yeah, I love the album. We are in complete agreement that the last three songs should be purged from the end of Rainbow. Her music finally has real meaning. While initially worried that Rainbow lacked the mainstream appeal to be a commercial success, I'm now confident that this album is the crowning achievement of Kesha's career.
Ke$ha and Kesha are two completely different artists. While she clearly signaled her new direction by ditching the "$" from her name, Rainbow marks the beginning of a new era for Kesha's music, the brand, and her spirit.
C: I actually can't stand to listen to the production on her earlier stuff now that I've heard Rainbow. I used to love "Crazy Kids" from Warrior, and now I want to cover my ears. I'm sure that has a lot to do with my general disgust for anything touched by Dr. Luke.
J: If you have read any of her interviews or watched "My Crazy Beautiful Life" on MTV, you're aware that Kesha's main purpose as an artist is to reach struggling kids, and let them know everything will be okay.
Kesha has always preached the importance of embracing yourself, and on Rainbow, she is finally able to do that herself. We love you Kesha, and we can't wait to see what else you have in store for us.
---