Dirtybird Campout has been one of our favorite festivals for years, and it just keeps getting better.
All of the dirtiest of birds flock to Dirtybird Campout each year for the phenomenal music that graces the Birdhouse and Bass Lodge, but what truly sets this festival apart and makes it one of our favorites is its activities beyond the music. Now in its second year at its new home of Modesto Reservoir, the birds have learned to swim, and the games and activities this year are wet and wild.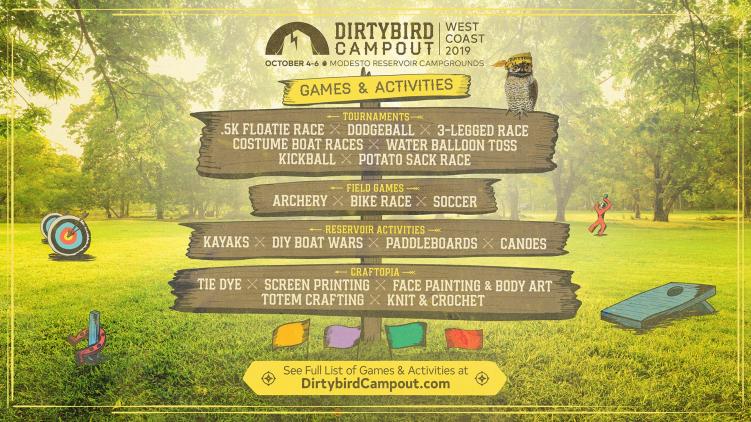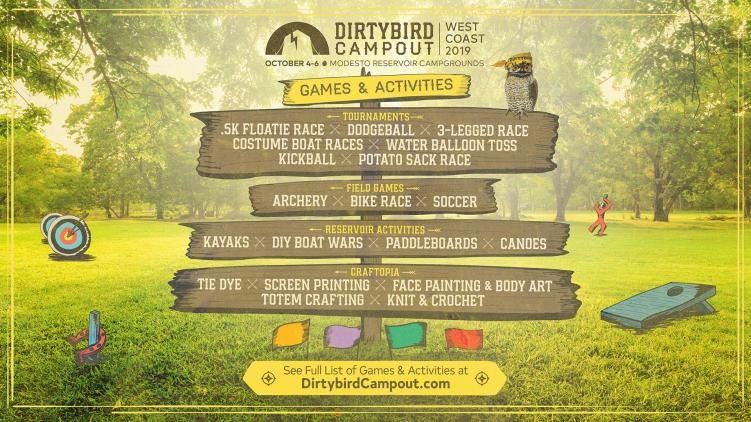 In addition to the games and activites, there's a whole stage just for shenanigans that go beyond shaking your booty on the dancefloor (but definitely still allows for shaking your booty). Claude's Cabin hosts everything from comedy shows to speed dating to lap dance competitions. Check out everything Claude's Cabin has to offer below.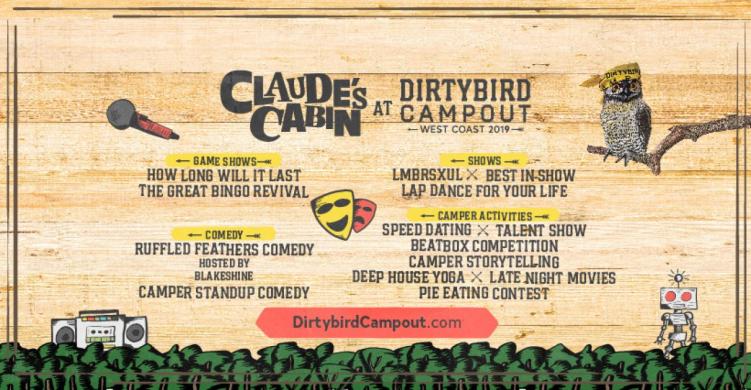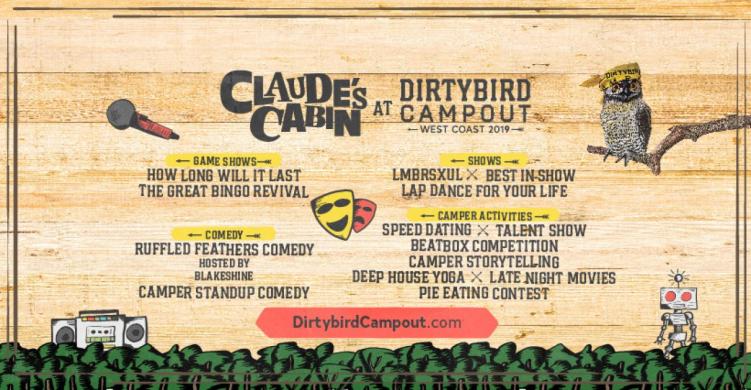 And of course, if you haven't heard, there's a lot of great music happening all weekend as well. Diverse artists like Redlight, Mija, and Bob Moses join all the Dirtybird mainstays including Claude VonStroke, VNSSA, and Walker & Royce as well as a plethora of other incredible artists. Check out the full lineup below.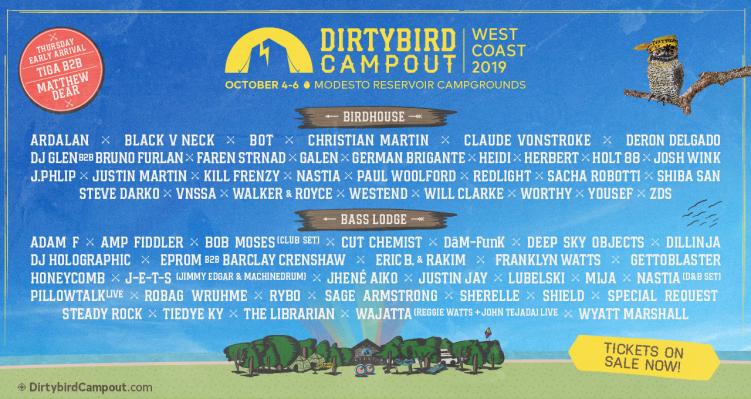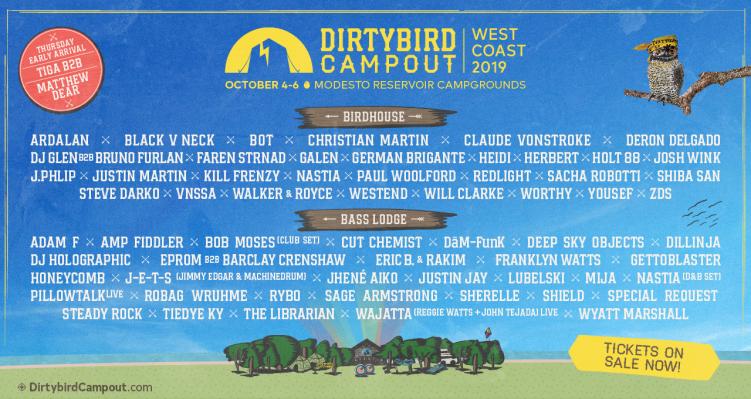 Dirtybird Campout takes place October 4-6 at Modesto Reservoir Campgrounds in California. Tickets are still available here, but snatch them fast before they fly away!