Ganja White Night presents their nationwide Winter tour to accompany latest concept album "The Origins". To tease the upcoming release, nationally recognized Graffiti artist Ebo unveils an illustrated masterpiece with the mysterious title, "the story continues…".
Very similar to the stylings of The Gorillaz, this is the third video produced by Ganja White Night and Ebo. This time around, they tell the story of Mr. Wobble, a superhero who creates music.
Thier latest "Origins" tour brings the Belgium bass duo to cities all across the continental US with stops in Boston, Washington DC, and Atlanta, just to name a few. "The Origins" tour has fans super hyped as each set will feature a b2b with special guests, then onto a live set with instruments and live remixes.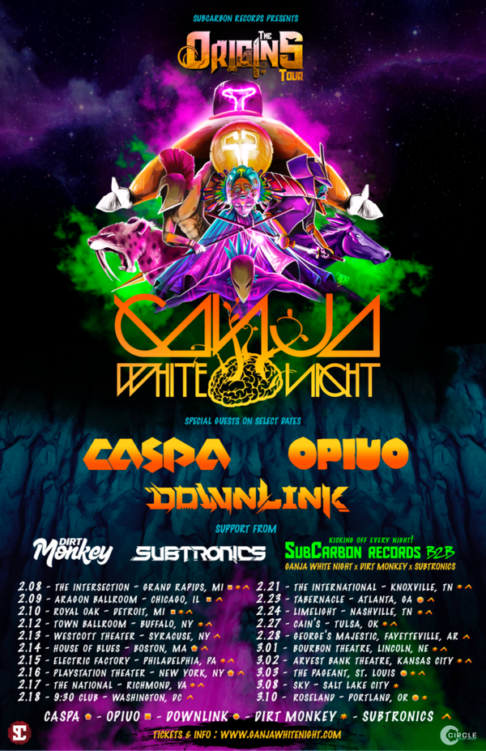 Alongside Ganja White Night, fans will be thrust into the bass-heavy world of b2bs with Caspa, Opiuo, and Downlink. Not to mention the fire support offered by Dirt Monkey, Subtronics, and other members of the SubCarbon family. We wouldn't be surprised if a certain Boogie Monster was to pop up as a special guest on this tour as well.
Fanclub tickets go on ­sale Wednesday, November 22nd at ­ 1:00 PM EST and 10:00 AM PST. Public tickets will be available at 10:00 AM local time.