Same city. Same venue. But, this summer, FYF Fest expands to a 3-day festival…and the lineup does not disappoint.
Finally, FYF Fest has announced their 2017 lineup which will take place in Exposition Park, but across three days (July 21-23), instead of two. Not only expanding to include an additional day, this year's lineup is absolutely filled with heavy-hitters, with beloved artists who will undoubtedly sell tickets at an unprecedented pace. Headliners include Missy Elliot, Björk, Nine Inch Nails, and–finally making his FYF appearance–Frank Ocean.
As the lineup continues, you'll find that it also includes A Tribe Called Quest and Solange, who are both also headlining Chicago's Pitchfork Festival in July.
More performances to be expected from Erykah Badu, Run the Jewels, Anderson .Paak and the Free Nationals, Nicolas Jaar, Angel Olsen, Kehlani, Thundercat…(*gasp for air*)…The Black Madonna, Noname, Arca, DJ Harvey, and so many more. So many more it'll make your head spin.
Founded in 2004, the Los Angeles-based festival has consistently brought A-list talent to Exposition Park for 2 days of a genre-defying, critically acclaimed musical experience. Even in 2015, when Frank Ocean abruptly pulled out of his headlining spot, it was not long before FYF Fest announced that Kanye West would be stepping in–not too shabby, eh? After a stellar 2016 lineup–headliners included Kendrick Lamar and Tame Impala–the hype surrounding FYF Fest seemed louder than ever.
Read that lineup yourself! No matter what genre of music–indie, hip-hop, electronic, pop–your preferences will be well-represented at FYF Fest 2017. There's no way you will be disappointed.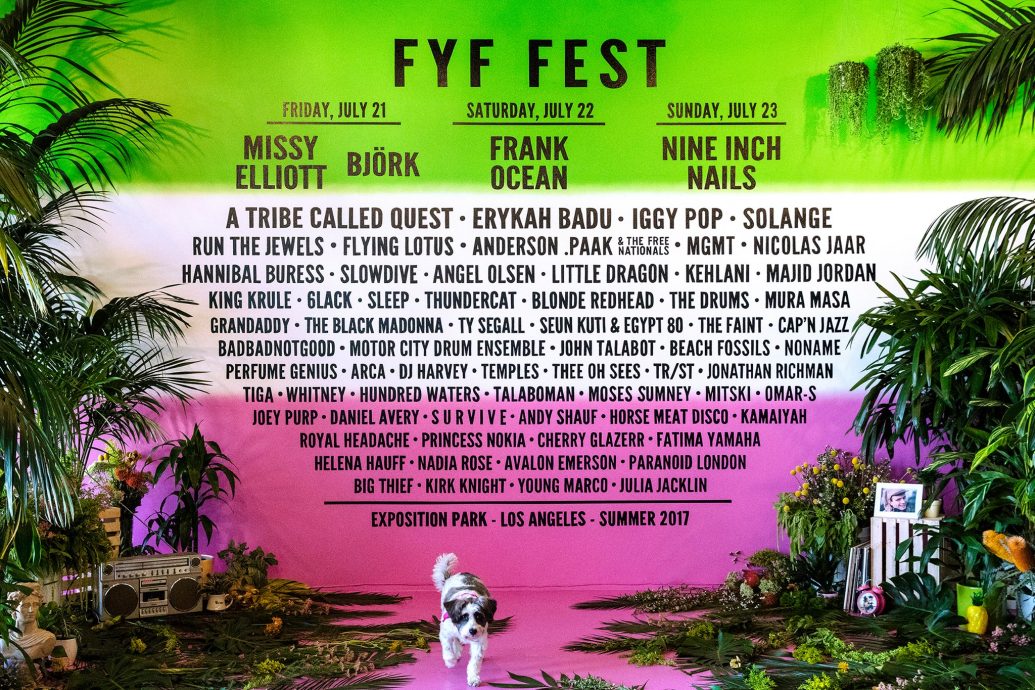 Again, FYF Fest will be held July 21-23 (Friday thru Sunday) at Exposition Park in Los Angeles, California.
TICKETS GO ON SALE FRIDAY, MARCH 24TH AT NOON.
For more info, click here. Payment plans are also available, but only if you get your tickets early. So don't wait!
Good luck. Hope to see you all on the West Coast this summer!