Bass Funk champion Freddy Todd is back with an insane remix of his own single. This new VIP remix of "Dig A Hole," originally released on his fredCRUMBs EP earlier this year, has a crisper energy – like an extra shot of tequila in your margarita.
Although the VIP also has more melodic reprieves and hits a bit heavier, it's clear that Freddy Todd is ready for COVID to be over and festivals to be a thing again. This is why he's teamed up with River Beats & Aftershock Fam to play one last Digital Livestream in 2020, also on Friday, December 18, to coincide with this release.
We had the opportunity to speak with Freddy over the phone this week. He is a delightful human who had lots to say about the new single and an upcoming mix that coincided with it……and of course Fred Crumbs.
It's the afternoon in Michigan when I call Freddy Todd. We have some small talk, and pretty organically start talking about the mix he has just completed for a charity event. The charity is to combat homelessness, which Freddy is painfully aware of. Living in Detroit he meets it face to face on a daily basis, and although he has never had to experience it personally. I could tell it was a cause that hit close to home for him.
The start of the year was rough for Freddy. After an incredible show in Fayetteville, he was all set to play his hometown of Detroit, and start his Fred Crumbs tour. We all know the universe had other plans, and the Arkansas show would be the last time he played live for the rest of 2020. Like many artists, Fred had a ton of upward momentum at the start of 2020. And after realizing 2020 was over, he dad to figure out what to do with their newfound time.
"I Retreated into nature" – Freddy Todd
Nature for Freddy Todd is either camping on the Red River Gorge with homies or North Michigan. His family has a cottage there where he was able to spend time alone with nothing but the cat (Crito). His reverse osmosis water filter, a portable studio, and a goal to create hybrid folk music. He brought a banjo, acoustic guitar, even a mandolin. Also what he called "A cornucopia of percussion instruments and everything you need to record sound." He spent nine days up there. Making music, realigning himself with the universe, and often thinking things like "I can't believe we were allowed to do that. We flew too close to the sun."
Freddy was no slouch with his newfound time either. Finding love for sci-fi, and writing "Three hybrids, plant-based water songs." All while micro-dosing LSD, and reading Dune on the shores of Lake Huron.
Over the year Freddy Todd has worked on no less than 100 tracks and completed nearly fifty. Many who may never see the light of day. Fred has enjoyed this year off from travel but has huge plans for 2021. Including something super-secret, and super tasty with Of The Trees.
While on the topic of hometown homies Fred wanted to shout out some of the artists from his neighborhood and even a few who have appearances on his new upcoming mix: Allium, MotorKam, NewSensei, Chidi, Patches, Dreezstring, Dynja, Muzzy Bear, and Jaws That Bite.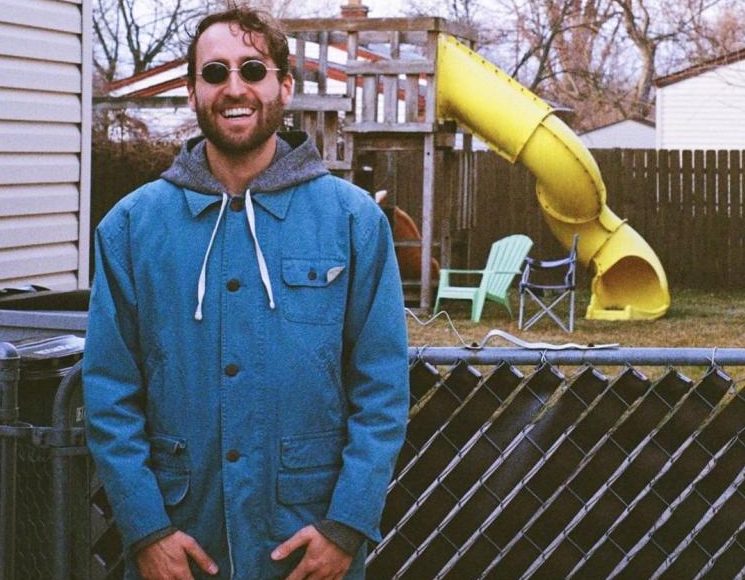 This new mix will showcase more than sixty percent unreleased material, less one or two hip hop tracks he has mashed in. It will also include tracks from his musical evolution of "Fred Crumbs," tentatively called "Upward Drift." As well the album "Nineteen Ninety"… Warped records inspired, with Drum and Bass, Jungle, and IDM vibes. Heavily Influenced by Square Pusher and Aphex Twin.
"The set starts out ultra-funky then super housey, then bass music, then drum and bass, with more bass music and hip hop elements. It's a fun journey"
Alright now let's get to the Bread Crumbs I spoke of earlier. Firstly "Fred Crumbs" = Bread Crumbs. Ok cool, now that we have that out the way. Let us address the fact that this dude loves to talk about bread, although he admits to still never learning how to actually make it. His love for bread makes me like bread more, and for reasons, you may not immediately think of.
"Bread Crumbs" to Fred are actually just little somethings you find along your day that help you. Like a friendly text from a friend, or loved one. Freddy also loves bread because it's use has been historically mapped all the way back to the neanderthals. Where there is proof that they would use it as medicine in satchels. The same fungi we "Discovered" today, like penicillin.
We even talked about its very little known hallucinogenic properties. I was fascinated as he spoke to me about how the reason that people thought the witches of Salem were witches. Was because of Ergotism. They seemed bewitched, but really they were just tripping on moldy bread.
The VIP mix of "Fred Crumbs" also comes with a dope merch drop, including a reversible bucket hat that I for sure am going to cop.
The "Season of Giving" Livestream series hosted by Aftershock Fam & River Beats, is a 6-day event featuring Freddy Todd, SoDown, Wreckno, Super Future & more, in efforts to raise funds for Save Our Stages Relief Fund & The National Alliance to End Homelessness. Homelessness has long been a huge issue facing Freddy's hometown of Detroit and is a cause especially dear to him as he's reminded each holiday season how fortunate he is to have a roof over his head. Freddy Todd's set will be hosted on River Beats Twitch Channel Friday, December 18th, 2020 from 10-11 PM Eastern.
---
Support Freddy Todd: Facebook | Twitter | Instagram | YouTube | Spotify | Soundcloud