Who is MIEARS? As the lead vocalist of synth-pop band BLSHS, Michelle Miears has captivated audiences and grew to love and appreciate electronic music more than ever before.
Her solo project MIEARS has clear influences from her days fronting the 808-heavy band, while also defining her own unique sound and direction. On her debut solo EP, Who Will Save You? fans are immediately treated to a distinctly more personal, innovative sound.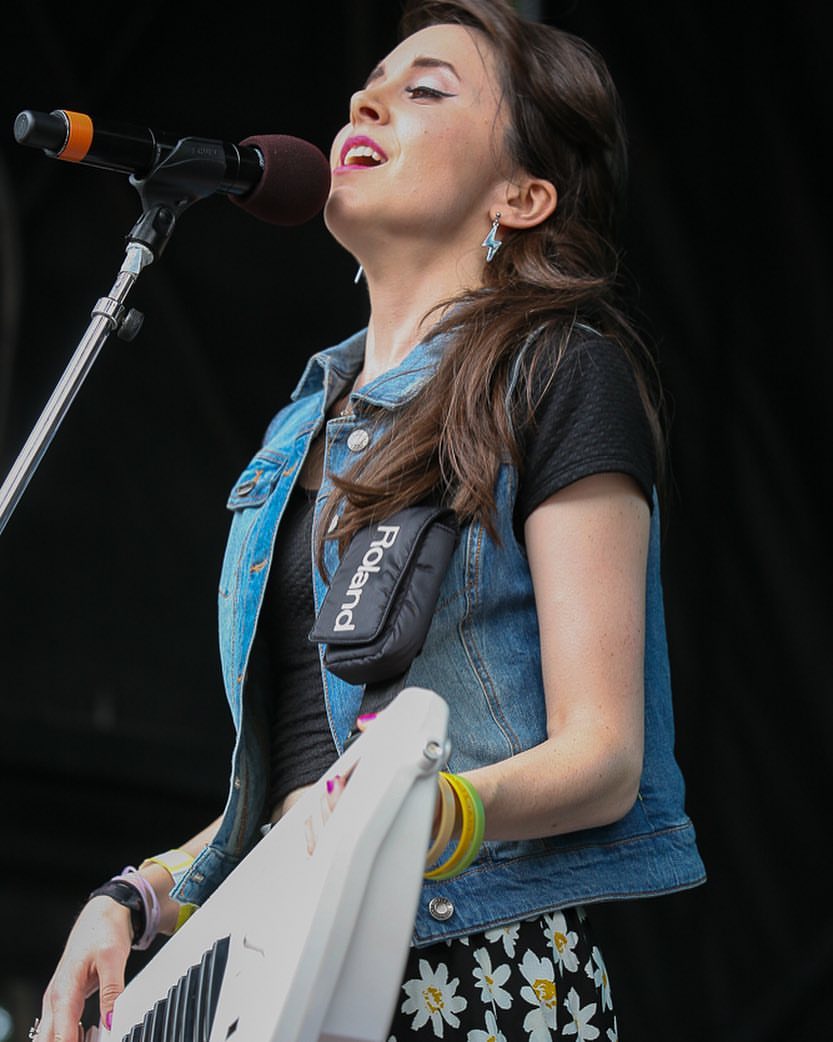 Her signature sultry vocals are laid atop synthesizers that are so purely reminiscent of electronic music's earliest years.
Right off the bat, "Directional" lets listeners hears exactly what MIEARS is all about. Her roots in BLSHS (pronounced "blushes")are immediately recognizable, while also entirely her own. It is this type of innovation that is the mark of a true artist.
The beats and production on "Reaching" are arguably the most clearly reminiscent of those early electronic influences. The track is then elevated further by layering Michelle's effortlessly haunting vocals–weaving seamlessly throughout each thoughtful choice in production. "Reaching" is one of those songs that will give you goosebumps every single time. It's just that good.
While "Reaching" is the clear standout track from the 6-song EP, the back end of the release is just as vital as the beginning to make up the whole creative piece. The infectious beats behind "Echoes" might just be my favorite on the whole EP.
With a crystal clear piano playing, "Cycle" distances itself from all others on the EP with its soft tone and beautifully vulnerable vocals throughout. While not the catchiest song delivered from MIEARS, a couple listens might just convince you–like it convinced me–and become one of your favorites.
She is returning to Houston's Free Press Summer Festival this weekend, for the first time as a solo performer.
River Beats got the chance to chat with MIEARS about her thoughts on FPSF 2017:
"I am so excited to play FPSF this year! There are a ton of stellar women on this year's lineup. Festival lineups tend to be male-dominated, so I was excited to see artists like Solange, Lorde, Charli XCX, Tove Lo, Bishop Briggs, and Anna Lunoe on the bill!

I am so happy to represent the Houston scene as one of the local artists on the bill this year. FPSF has become a Houston staple, so to play this festival is an honor. There are some amazing locals on this year's bill, and I'll be there at each of their sets to cheer every one of them on!"
Glad to hear that she is as excited for FPSF as we are! If you're attending the festival, don't miss her set on Sunday at 11:10AM at the Mercury stage. Tickets to FPSF are still available here.
We'll also be meeting up with MIEARS at FPSF for an exclusive interview from the grounds. Stay tuned for more details!
---
Featured image : Arturo Olmos Photography.