Atlanta, Georgia is home to lots of things: big-time sport teams collapsing under pressure (looking at you, Braves and Falcons), Ludacris, Coca-Cola, peaches, plus thousands of activities to keep you busy.
As an ATLien, you quickly come across brand new things to do weekly because the city is constantly changing with the recycling of people traveling in and out. Sharing some of these gems is a must, especially for those that will be traveling to Atlanta for Shaky Beats Music Festival.
Coming to Centennial Olympic Park, May 5-7, Shaky Beats is hosting a number of popular names from all across the EDM sub-genres. More well-known acts include headliners like The Chainsmokers, GRiZ, Kaskade, Galantis, Gramatik, and Zeds Dead–not to mention a middle-tier lineup filled with more beloved producers and up-and-comers.
Since Shaky Beats is only a day-festival, there are multiple things to do around the city before the fest actually opening its doors, plus plenty of after-parties once the doors have closed, for those looking to continue the vibes. 3-day tickets are still available for purchase and can be bought here, along with individual day passes for Friday, Saturday, and Sunday.
I have participated in my fair share of typical touristy things in Atlanta, but sometimes, you have to do what you have to do. As an out-of-towner, this is a pretty good breakdown of what you should do in Atlanta, from someone who has done it all.
1. Explore Little 5 Points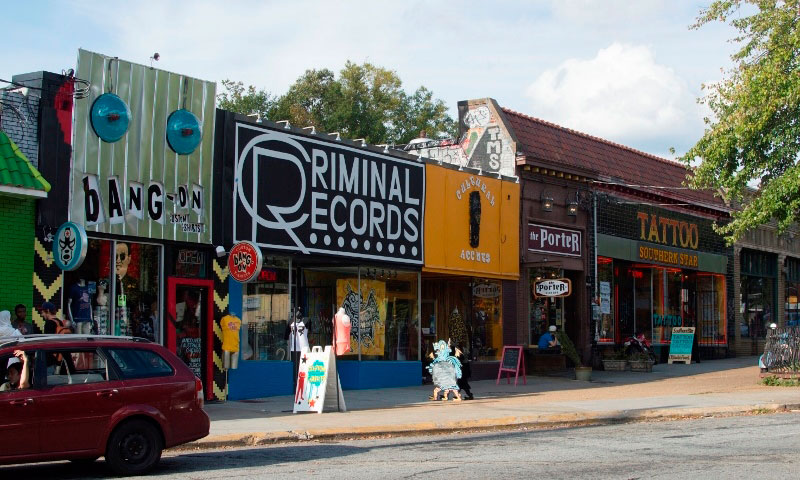 Little 5 Points is like the holy grail of hippie/weird shops plus a decent selection of food all in one area- including a restaurant with one of the largest beer menus in the city (The Porter) and right down the road is a restaurant with some of the best burgers in town (The Vortex).
There are numerous vinyl record stores, thrift shops, and even a couple crystal shops. One of my favorite little stores, Pyscho Sisters, conveniently has some hidden clothing pieces perfect for festivals – gypsy coin skirts, butterfly wings, outrageous wigs, everything! Psycho is my go-to for last minute festival shopping.
2. Be one with the fishies at the Georgia Aquarium

The Georgia Aquarium is definitely an attraction that you are going to do want to do if you have an extra day in Atlanta, either before or after Shaky Beats.
Online, you can find special discounts and rates which make visiting much more affordable. Visiting during the week (Monday-Friday) is obviously going to be more affordable than visiting during the weekend, however, the experience is completely worth it!
3. Soar above the city at Skyview Atlanta
Situated right outside of Centennial Olympic Park behind one of the most unique venues in Atlanta, The Tabernacle, is the 20 story high ferris wheel of Atlanta. Inside one of the "gondolas," you are able to get a complete panoramic view of Atlanta which will take your breath away.
Conveniently enough, Skyview Atlanta is literally across the street from where the festival is located. Before you head inside, hit the ferris wheel, grab some lunch from one of the many hole-in-the-wall restaurants, then head on over to the park to enjoy the music! I'm sure you will even be able to enjoy the music being played from inside the gondolas.
4. Eat at one of the largest fast-food restaurants in America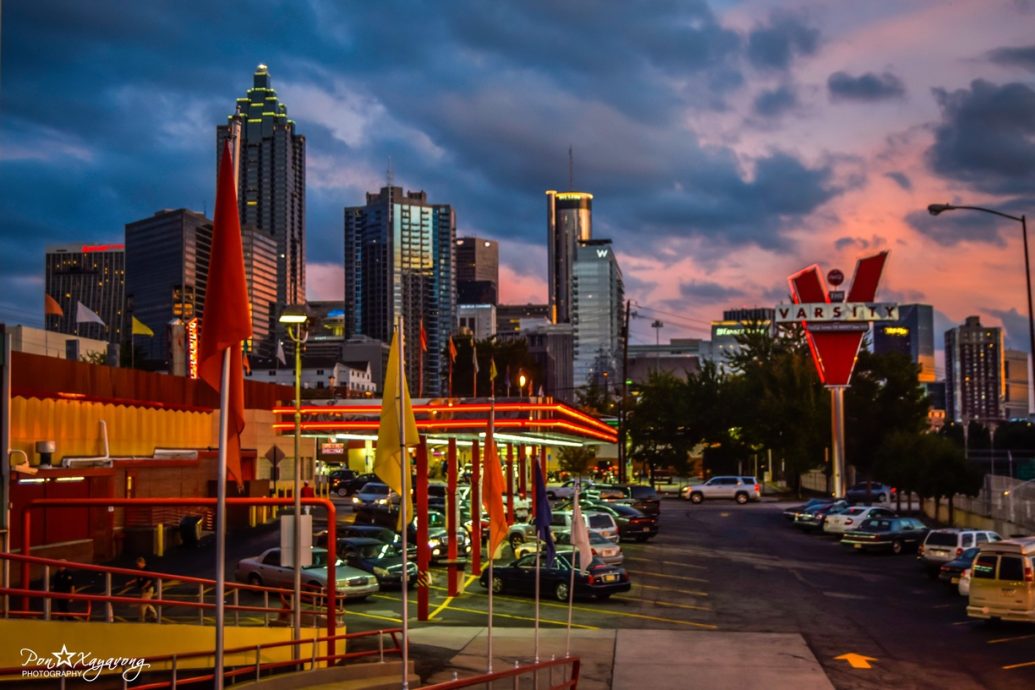 The Varsity is one of the most iconic restaurants in Atlanta, located right off of the highway across from Georgia Tech University. This restaurant location is the largest drive-in fast-food restaurant in America and features the best burger you will ever have… ever.
Peep the menu here. What'll ya have to eat?
5. Drink your weight in Coca-Cola from around the world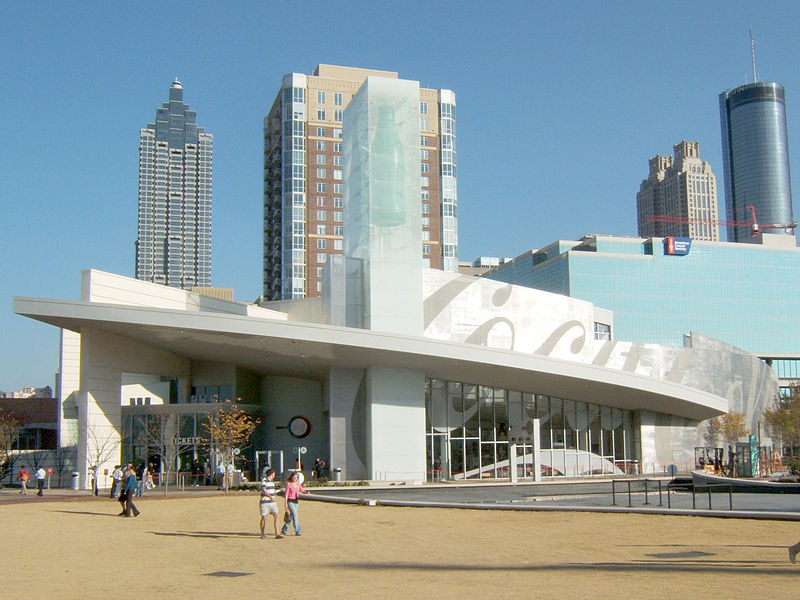 The World of Coca-Cola is a must for anyone that loves the addicting and tasty drink. You begin the tour watching a video that takes you back in time to how Coca-Cola came to be in a room filled with vintage Coca-Cola products. Tickets are super affordable and the center is located across the way from the Georgia Aquarium. There are packages where you can do a two in one attraction for a set price.
The most notable thing of the World of Coca-Cola is definitely the tasting room located on the second floor with 60+ flavors of Coca-Cola from around the world. You will definitely encounter some tasty (…and not so tasty) flavors, but being able to see what else is going on in the rest of the world is interesting. At the end of the tour, you get your own glass Coca-Cola bottle to take home!
Of course there are plenty more low-key activities in Atlanta other than what is discussed above. Atlanta is known for its hidden alcoves and underrated restaurants. What are your favorite activities to do in the city? What are you most excited to check out? Let us know!