Despite record high temperatures and a sudden weather evacuation, the energy of Electric Forest Weekend 2 didn't disappoint this year.
Curated musical events ranged from deep techno to summer-y house labels. New Forest additions like The Brainery and The Carousel Club kept even the oldest fest-vets on their toes. And, of course, the inherent magic of Sherwood Forest was breathtaking.
With hard-hitting performances from artists across the board, obligatory "best-of" lists are difficult. Each moment in the Forest in unique and best in its own right. With that being prefaced, here are some of our favorite moments from Weekend Two this year.
CloZee
The French producer made her Electric Forest debut this year to an anticipatory crowd. Her Friday afternoon set at Tripolee was a hot one with temperatures in the mid-90s. Of course that didn't stop the 25-year-old from hitting the crowd with her otherworldly brand of glitch bass. It's no wonder she caught our ears as one producer redefining bass music.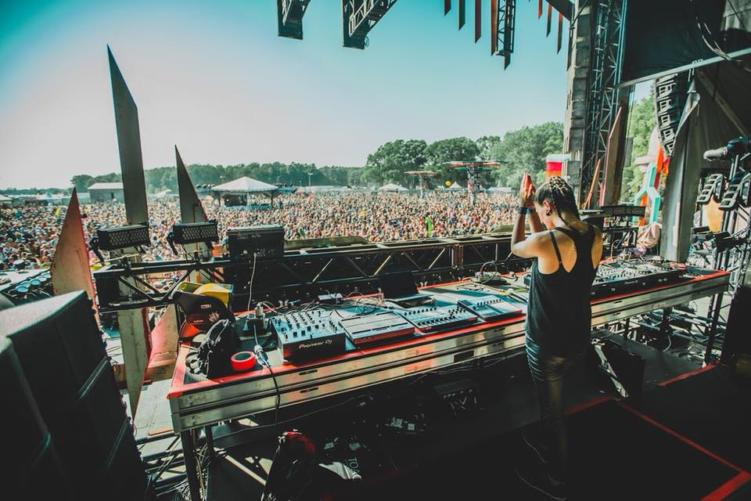 Pendulum People
Tucked away from the heat at the Carousel Club, passersbys might have noticed giant gingerbread men figurines twirling onstage around a powerful female singer. Hypnotic, jungle bass beats carried through the room while the Pendulum People gave their performance. The foursome from New York gave an impressively delightful, uninhibited performance. Oddities aren't hard to come by in the Forest, but these guys definitely stood out.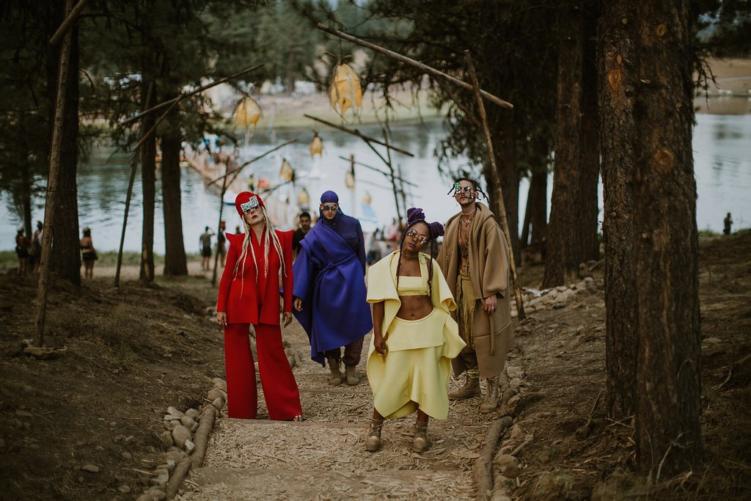 Chris Lake
Saturday brought an anticipated all-day mau5trap curated event to Tripolee stage. Ringing in the evening was English producer Chris Lake. His smash club hits from 2015 have racked up his streaming numbers, but for this performance, the artist found himself in a subtle realignment. "I've been treating my own recordings like samples," he says. "I chop them up like I was in the '90s. I've been quietly letting the music speak for itself." It was a smashing decision. His crowd danced straight through the night and into the following performances.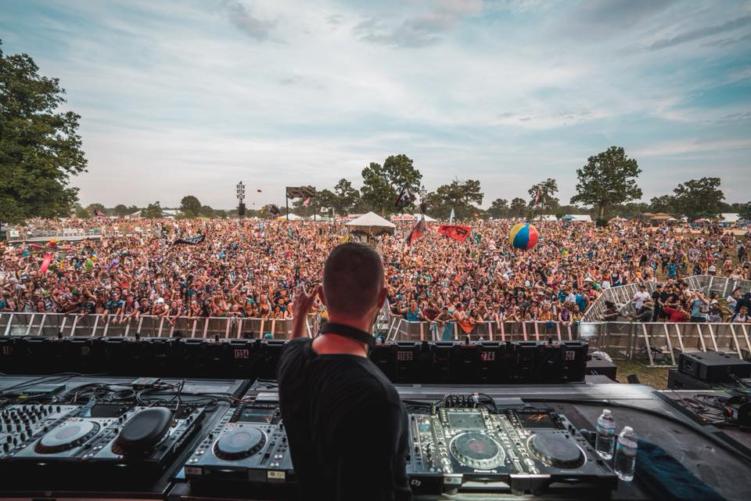 Boogie T.Rio
The New Orleans riddim king switched it up with his three-piece band performance on Sunday night. After a severe weather alert forced an evacuation, set times and performance cancellations were in jeopardy. Luckily, the gates reopened just in time for fans to rush back to Sherwood Court just in time for Boogie's performance. Blues and jazz songs flavored by his signature bass style made for an interesting detour from his DJ sets. The boy also has mad guitar chops!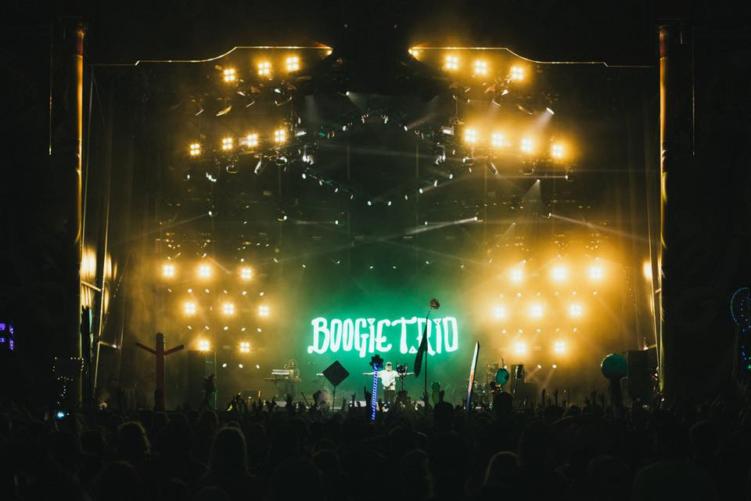 TestPilot
An enigmatic performance closing out Tripolee on Saturday night might have slid under the radar for some. TestPilot is actually Joel Zimmerman, better known as deadmau5, this time without the iconic helmet. TestPilot played a deeper, techno-themed set than most mau5 fans are probably used to, although much of his production voice was still noticeable. He played into the late hours of the night and signed off with an understated, classic Joel departure: "Thanks. Bye."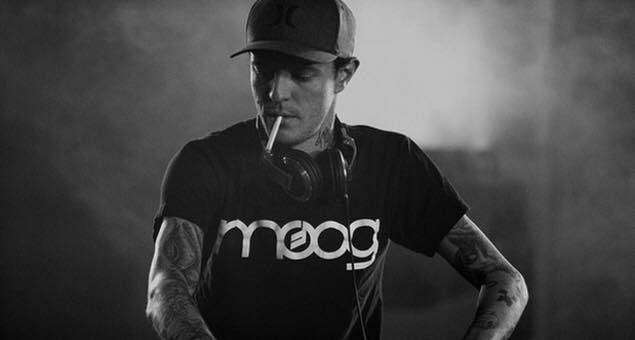 Who were your favorite performances from Electric Forest this year? What festivals do you want to see River Beats cover in the future?
featured image via Forest HQ / artist photos via artists' Facebook page