When festivals struggle, many throw up the white flag and call it quits. It can be difficult to ensure all the moving parts of what makes a festival work works. Hence why more and more festivals are shutting their doors. But, there is one festival that didn't call it quits for their fans: Euphoria Music Festival.
The beloved Austin, Texas event has gone on strong for the past six years. But as 2017 progressed into 2018, past attendees began to worry when the festival made no announcements about dates or a lineup. But an official post made by Euphoria earlier this week cleared the air.
"Special, intimate events announced the replacement of the three-day festival, plus a one-day mini-fest WITH camping. Camping is one part attendees loved about Euphoria, being able to get away from society in the outskirts of Austin"
This year, you can join us "Finding Euphoria" with special performances by Gramatik, medasin., CRAY, and more. Even with tons of changes, one thing is remaining the same; Carson Creek Ranch will be home for Euphoria once again in 2018.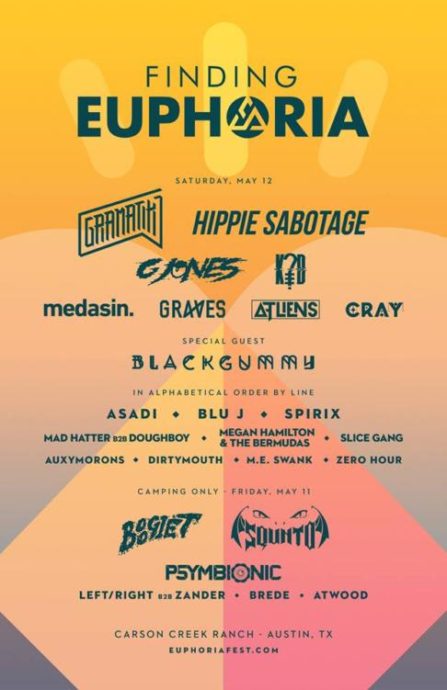 To get more information on the other events/payment plans offered by Euphoria, visit here.
The block party kicked things off last weekend with Manic Focus, SoDown, and local Austinite producers.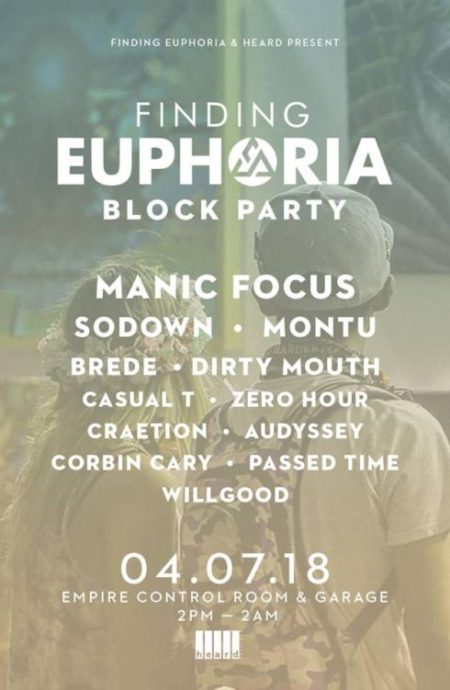 There are more events planned for the future with special showcases and activities in the Austin area.
Featured image via aLIVE Coverage.
---
Editors note: We retracted a statement in this article claiming Euphoria's lineup announcement followed an article written by River Beats.