Excision releases first annual Lost Lands Mix accompanied by a Lost Lands 2017 Compilation Album that features a brand new single with Dion Timmer titled "Hoods Up" featuring Messinian.
For those of you not living in prehistoric times, Lost Lands was Excision's debut bass heavy music festival. It brought together 25,000 headbangers from the all over the world to the beautiful grounds of the aptly named Legend Valley in Thornville, Ohio.
As promised, Excision released his newly branded annual Lost Lands mix, which will be replacing the legendary Shambhala Mix. As nostalgic as the Shambhala mixes are, I for one am very excited to see this evolution and merger of Excision's own festival and annual mix. Fans can expect an edited studio quality mix of the Friday set and very soon should also get a chance to relive the moment with the release of the live stream video.
Excision isn't new to the game, he's been releasing an annual mixtape since 2006 with the introduction of Darkside Dubstep.
This was changed to Excision Rottun in 2007 and finally the legendary Shambhala mixes in 2008. Since then, so much has changed with regard to copyright protection and the process of releasing a mixtape has become complicated. A new approach was needed and Lost Lands provided the opportunity. Read the words direct from X himself on the matter: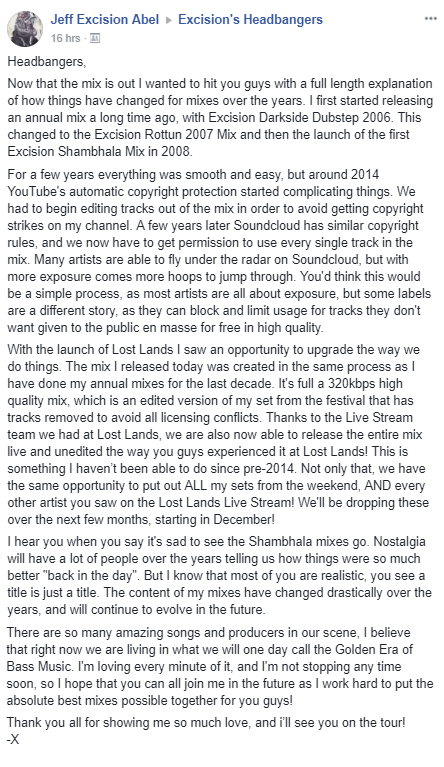 The annual mix is accompanied by a Compilation Album, which boasts 27 complete tracks from the live set that includes a brand new track from Excision and Dion Timmer (featuring Messinian) – "Hoods Up."
You can download the full Lost Lands Mix directly at Excision's website and the Compilation album featuring the new track is available directly from iTunes and Beatport (all links to the mixes are provided below).
Looking back, this has been a monumental year for the bass community and a lot of that can be attributed to the creative minds of Excision and his team. Excision simply gave us a long overdue home to truly indulge on the things we headbangers love most; community, friends, positive vibes, bass, bass, and more bass music (oh yeah, and giant F@#&ING dinosaurs!).
The Excision Lost Lands 2017 Mix Download – https://excision.ca/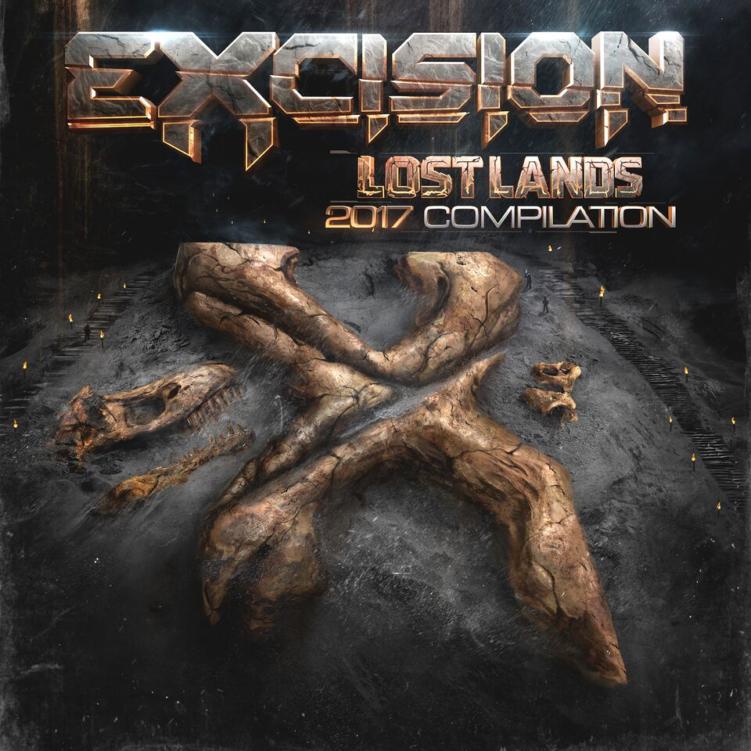 The Excision Lost Lands 2017 Compilation is available at:
iTunes: https://www.hive.co/l/LLmix2017-it
Beatport: https://www.hive.co/l/LLmix2017-bp
---
Featured Photo: Rukes.Com