After experiencing Euphoria Music Festival for three years capturing moments behind a lens, photographer Jamie Seed shares why this is one festival he can't miss. One of the main reasons we love Euphoria Music and Camping Festival is because it consistently lives up to its name providing a purely euphoric experience. Euphoria is located in Austin, Texas at Carson Creek Ranch and will be taking place over the weekend of April 6-9, 2017.
This relatively small festival has been turning heads for the past couple of years with eclectic lineups, creative stage designs, immersive workshops and overall great vibes. This year is no different, with headliners such as Alesso, Pretty Lights Live, Young Thug and Zeds Dead. The 2017 lineup also features immersive community workshops including different levels of yoga, stilt walking, permaculture, rainwater harvesting and more.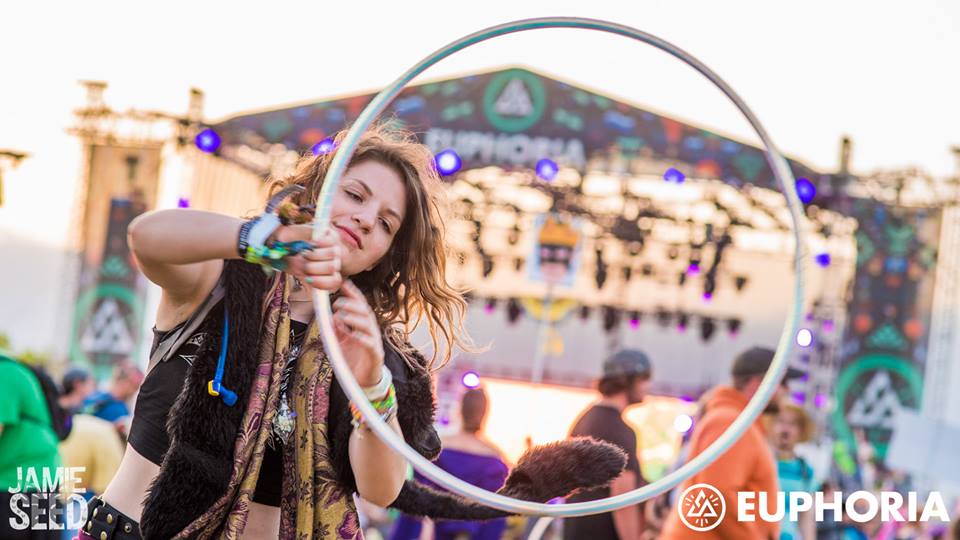 Through the workshops and the unique lineup, it will be hard to find yourself having a bad weekend at Euphoria. Naturally, every person you encounter will likely radiate the love and "euphoria" that drives this festival. Thus, we are thankful to have talented photographers, like Jamie Seed, to help us preserve these moments through still frame memories.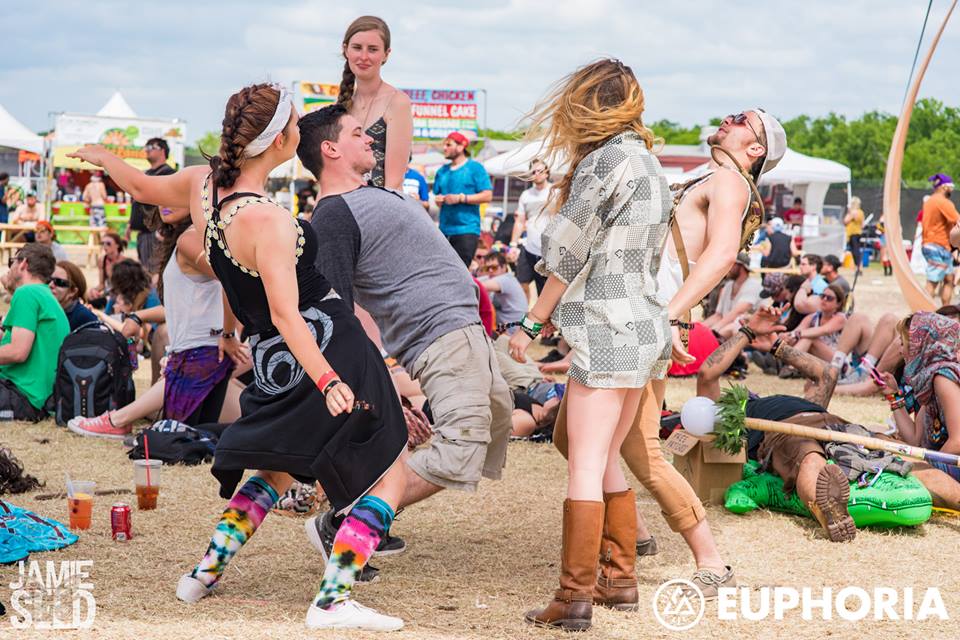 "There's something magical about the whole process that I've never really gotten over…capturing light, freezing a moment of time for eternity…it's a radical thing that we completely take for granted these days as we are immersed in a digital world of beautiful imagery. Photography is magic."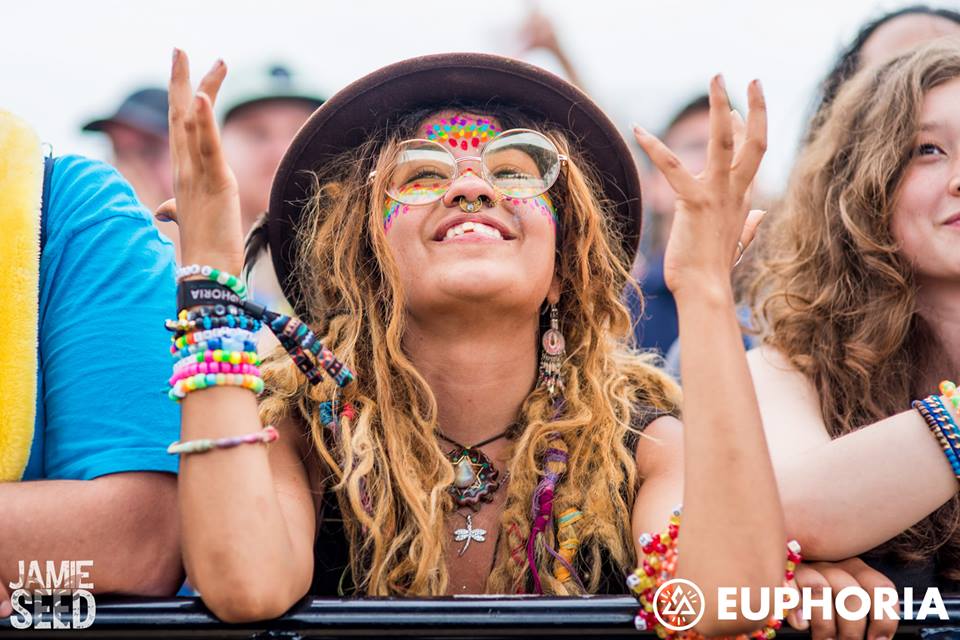 Returning for his third year, the Arkansas-based photographer is passionate about capturing the magic of Euphoria. While his versatile background includes an array of styles–landscape, studio, animals, and artistic conceptual photography–Jamie shines brightest in his festival photography, which he describes as "a place of joy, transcendence, passion, love and freedom." Although Jamie's favorite gigs, raw photos of festivals can be uniquely difficult to capture with so many variables, such as continuously changing light conditions.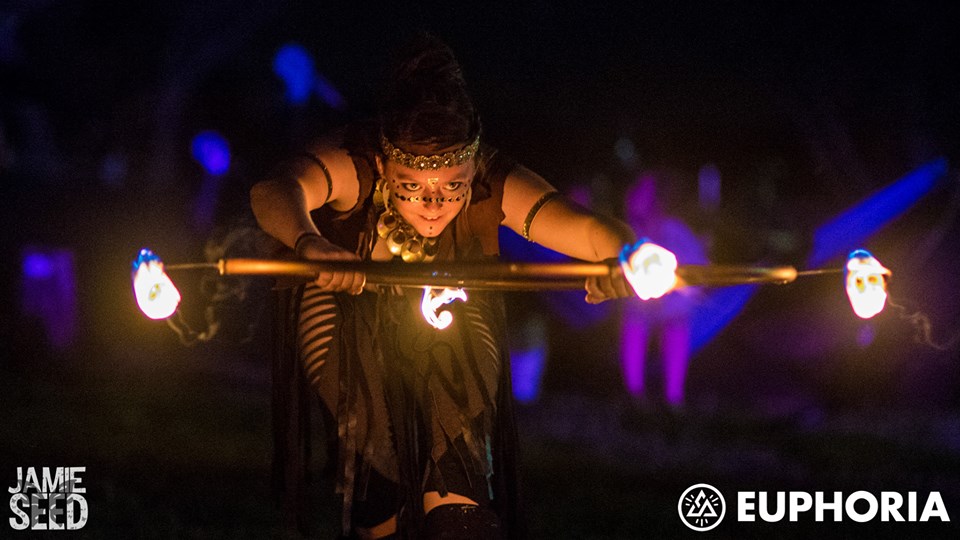 "There's a lot of beautiful stuff that happens at a festival in the darkness and it's one of my favorite challenges to seek out those moments and capture them…for example, someone giving a LED glove 'light show' in the crowd, or playing with fire flow toys or LED poi, etc. It's tricky to grab focus in the dark and even trickier to capture a correct exposure in those conditions. The challenge just makes it more fun for me though, I love it!!"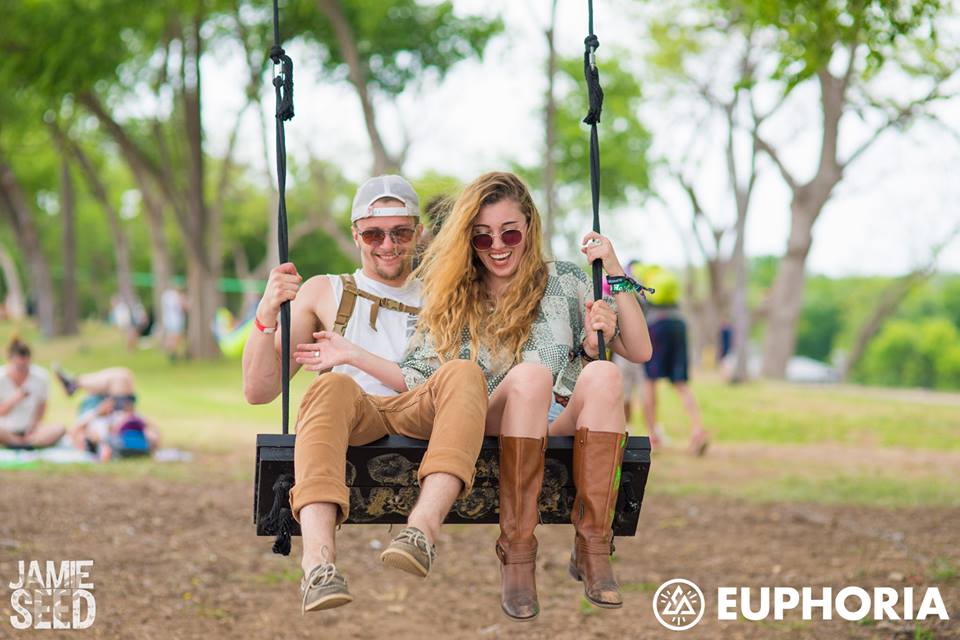 Jamie has an incredible talent of capturing people so beautifully in a state of pure euphoria. So, it only makes sense that he return to the ranch each year. Every festival is a product of innovative and dedicated people working together to curate each individual experience. Euphoria is no exception. Personally attending the past two years, I met people from around the country and have continued those connections and friendships. More than any other festival I have attended, my friendships from Euphoria have persisted.
"There's just a vibe about the Euphoria crowd that I really appreciate. I really have a soft spot in my heart for this festival…it's a great party and run by some of the best people in the business."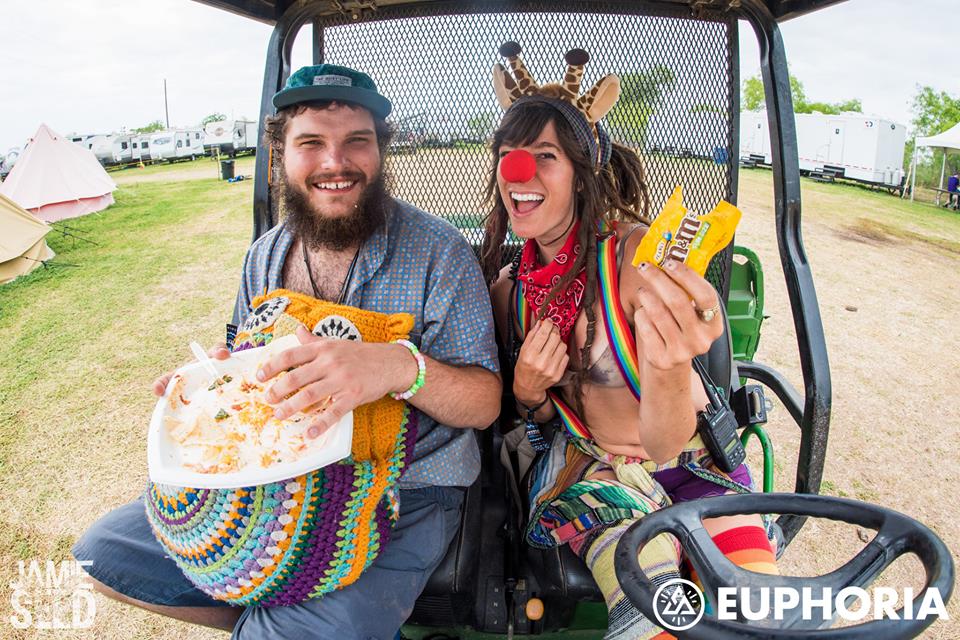 The vibe at Euphoria is like no other.
Sitting along the river with an eclectic crowd of people as music fills the spring air, it doesn't get much better than that. Every attendee is immersed in an environment made up of pure euphoria. It truly is inspiring to witness thousands of people coming together and 'finding their euphoria' in their own way. This is what inspires Jamie and fuels his passion to capture these moments.
"I have a theory that most of the time we don't even really know what we look like to our friends because we all have a fake 'mirror face'…that fake smile face you see in most portraits and school pictures etc. My goal is to capture the opposite of that…the true blissed out moments when someone 'finds their euphoria,' whether it be on the dance floor or blowing huge bubbles for the first time or just sitting and staring with wonder at the Dragonfly Stage lit up at night…Oftentimes [the] people don't even know I'm there, so the expressions are completely natural and the moments are pure. That's my favorite."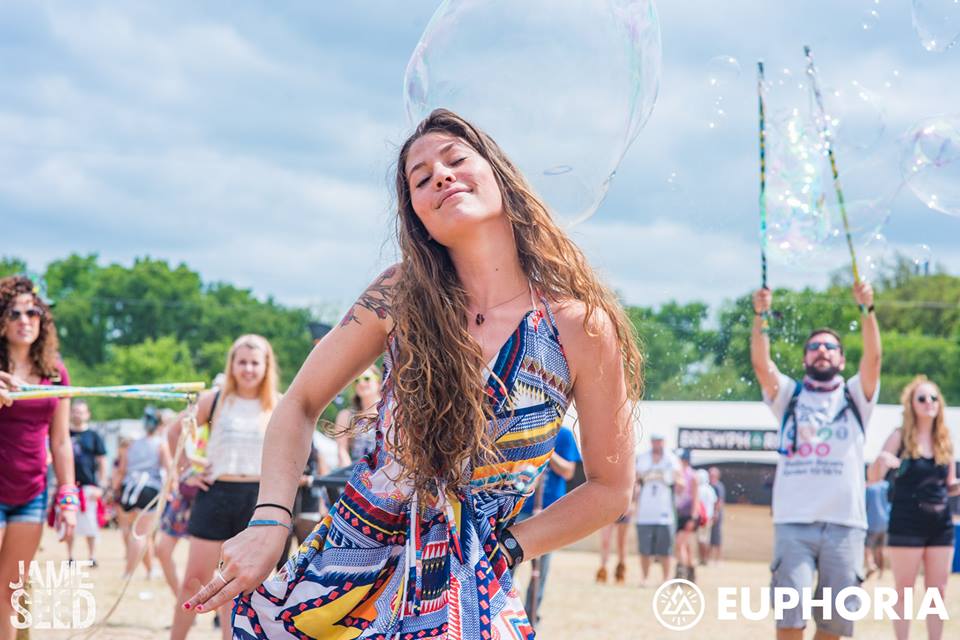 This is why Jamie and his photography are so beloved. His passion defines his work as every photograph conveys the very essence of every moment and encounter.
You can find Jamie at Euphoria, with his equipment in hand, dancing through the crowd and grinning from ear to ear. Make sure you look out for him during The Floozies, Pretty Lights, Manic Focus and more while exploring the wonders of the Carson Creek Ranch!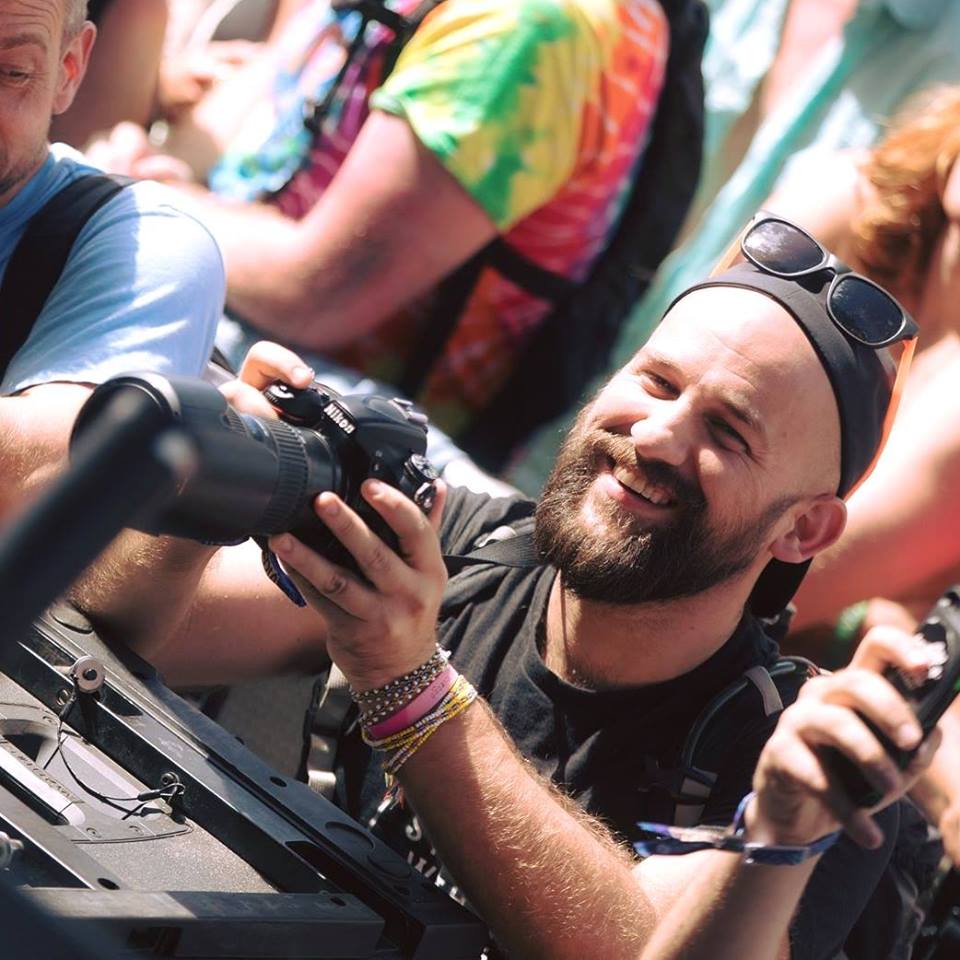 Tickets are still available for Euphoria Music Festival this weekend in Austin, TX!
A HUGE thank you to Jamie Seed for sharing his photography and insight with us.