Music is one of the biggest joys in the world and everybody who is passionate about it deserves a high-quality sound. It doesn't matter whether it's part of your job, or you're just listening to music for fun, you should be able to experience the maximum satisfaction.
Fortunately, we can thank technology because it provides us with numerous ways to listen to any wonderful sound we come across. Furthermore, digital music can easily be played with only one click and the only thing we need to find now is the way to get the most out of the songs we love.
There are so many outstanding devices that can help us achieve this goal, that is not only perfectly designed but also comes with spectacular features. We've rounded up a couple of them so feel free to scroll down!
Outstanding Gear For Audiophiles
Sony CMTSBT100 Micro Music System With NFC And Bluetooth
Those who do not live in big houses or apartments should definitely consider purchasing this gadget since it is perfect for smaller places. It is packed with fifty watts of power, AM/FM radio, a built-in CD player, Bluetooth connectivity, a USB input so you can turn on your playlist, and a one-touch NFC so you can play your songs through a laptop, cell phone, or tablet.
Many people love to accentuate the fact that CMTSBT100 has that old-school vibe, possibly because of its retro design. The only "flaw" that has to be mentioned is the fact that it doesn't have a native iPod dock, however, it features the USB port that enables you to charge your phone and play some music at the same time.
Beats Studio By Dr. Dre
There aren't too many headphones on the market that could beat these. Therefore, if you're looking for headphones that are perfect at noise-canceling then these should definitely be your next choice.
For the time being, they are one of the best, however, the problem that might affect your decision is the price. If you find them a bit too expensive, maybe you should listen to what guys from Descriptive Audio have to say about other types of headphones. Maybe you will be lucky enough to find those that are cheaper, yet that offers the same quality.
Still, no one can deny that Beats Studio was crafted by the biggest experts in the music industry, who have created a gadget that is going to provide you with out-of-this-world bass and omnipotent power.
An interesting fact regarding them is that almost three years of thorough research and development was spent on making these headphones. Another interesting thing about them is that they come with a microphone that enables you to quickly switch from playing your favorite songs to talking on your cell phone.
More Spectacular Gadgets Coming Your Way!
Drop + THX AAA 789 Linear Amp (For Hi-Fi Headphones)
If you were overusing high-end headphones during a lockdown, then it's time to purchase a brand-new headphone amp that's going to be a nice addition to your headphones, just like this alliance between Drop and THX.
At first glance, it may not look like the most beautiful device in the world, but trust us when we say that this black box is anything but plain and ordinary. On the contrary. Moreover, it is able to provide you with an excellent sound, the one that is cleaner than the sound your computer, phone, or tablet gives you.
Generally speaking, it is an amazing way to enhance the sound of the system you currently have. THX-certified amps are one of the best on the market for the time being and they have a super-low noise floor, along with plugs for 1/4 inch, 3.5-mm, multi-pin audio cables.
Logitech Surround Speakers Z506
If you want to save up some cash by obtaining something that's not too pricey, then opt for these speakers. They are packed with a 3D stereo surround sound system that features 6 black speakers, as well as an amazing subwoofer for high-quality, clean bass.
Although this system doesn't have Bluetooth connectivity like some other audio systems, at the end of the day, it still has seventy-five watts of balanced power, which is enough to fill any room with good-quality sound. Further, the speakers consist of a control dial that allows you to quickly adjust bass levels.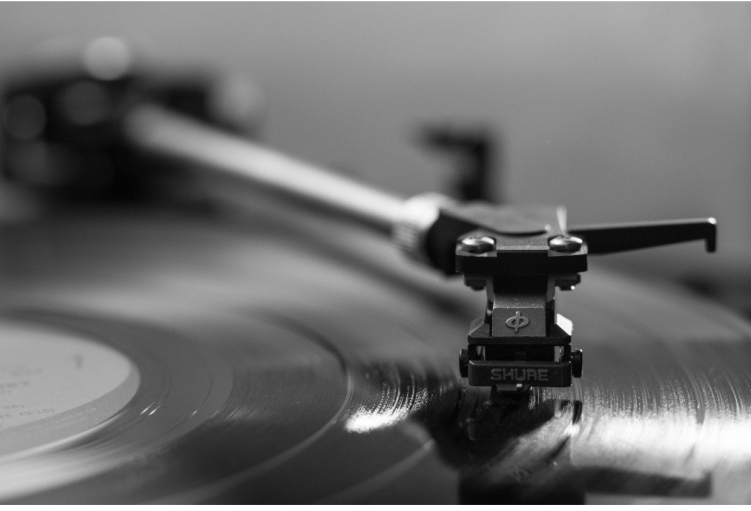 Pandemic has brought a lot of awful things, however, it has also forced us to spend more time at home to listen to some outstanding music. If you adore it just as much as any other audio enthusiast then consider purchasing some of the things we listed above.