Guest Writer: Paige Bourquard

As the end of festival season approaches, many are deciding which festival will be their last of 2017. Well, let us help you make that decision. III Points Music, Art, and Technology Festival in Magic City (Miami, FL) will be the perfect way to finish off the 2017 festival season.
III Points, which takes place on October 13-15 at the Man Wynwood Convention Center, provides attendees with indoor and outdoor stages. It's the perfect setting to either catch some Miami rays while sipping on a cold one, or keep cool while grooving away to your favorite artist.
While Miami is known as Ultra's home, III Points stands out on its own because of the wide variety of music genres, and its dedication to its local scene. With this years stacked lineup, you may just be tempted to withstand that Miami heat and join the top artist on your list out in the sun.
With headliners like The Gorillaz, the xx, and Nicolas Jaar, do you need any more reason to attend III points?
The festival's 5th year provides music from 85+ performers. Currently busy with their world tour, The Gorillaz could not have picked a better festival to journey back for than III Points. The festival's emphasis on technology is the perfect fit for the virtual band's live show.
The xx's emotional rhythms will fit right into Miami's passionate culture. Nicolas Jaar's free-lance composing will be the icing on the cake at III Points. And, honestly, the headliners are just the beginning.
III Points will feature performances from some of Miami's local talent.
While we know it may be tempting to stick with the high caliber artists you already know, please don't miss out on the opportunity to explore some of Miami's own.
A few acts you should keep a look out for include Deaf Poets, Virgo, and Holly Hunt. Even if you don't know them yet, you will so don't miss 'em!
Who else will be performing at III points? Well, take a look at the whole lineup and find out: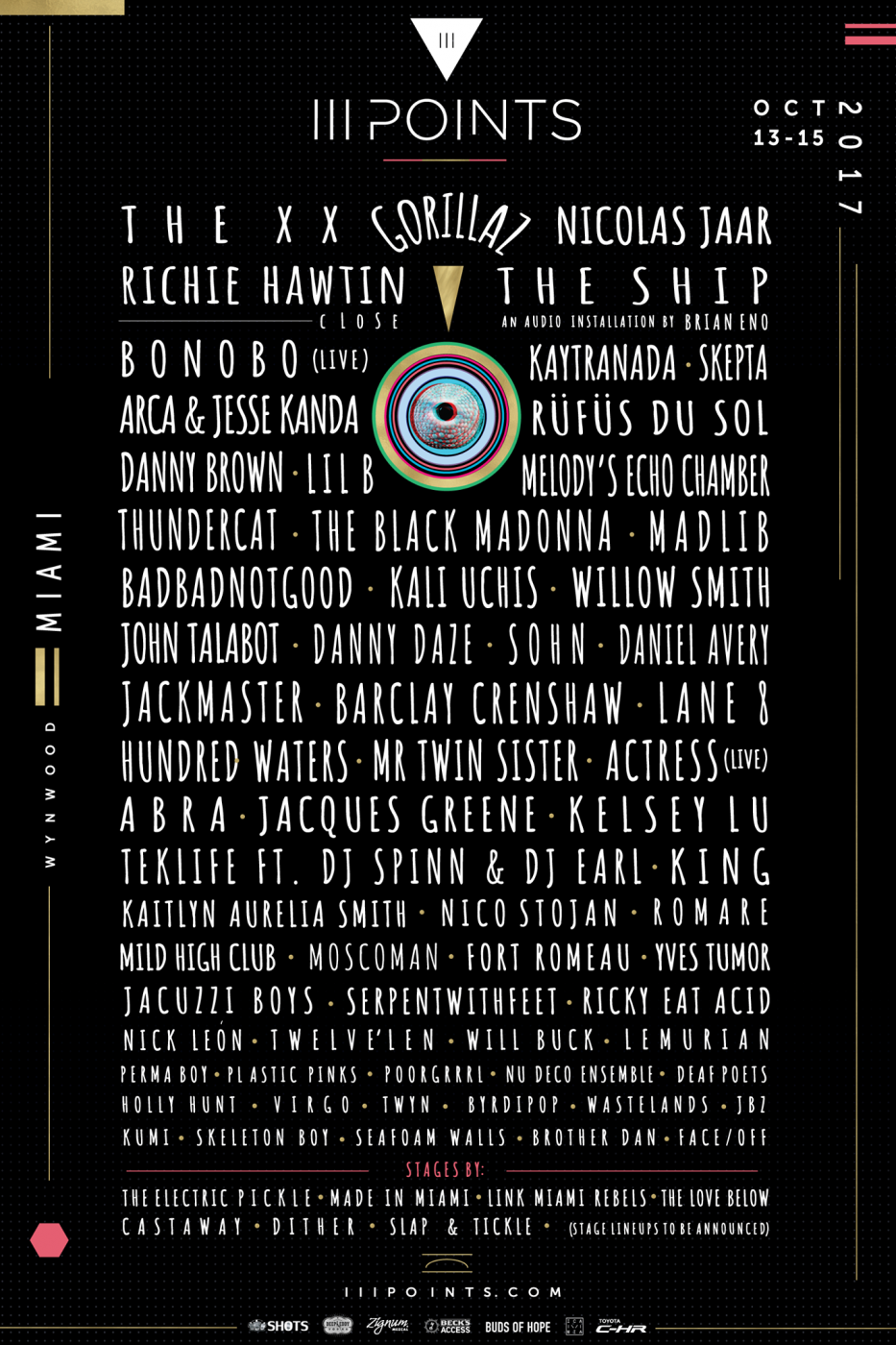 The festival is the weekend of October 13-15. A three-day general-admission pass costs $175. Visit iiipoints.com. for more information
Do not miss this truly unique and innovative young festival!
---