Following the announcement of the third and fourth legs of his Vertigo World Tour, EDEN [ng] is back with two new tracks: "about time" and "stutter". Both of these songs are the first official releases since the debut of his full-length album in mid-January.
The two new tracks capture the Dublin & New York-based artist's experimental sound. "about time" is an ambient journey into spoken word and guitar strums. The YouTube video for "about time" features EDEN reflecting along the waterfront with a maximum resolution of 480p, perhaps a subtle nod to the lo-fi sound of the track.
"stutter", a fully instrumental piece, is more reminiscent of Ng's previous work as The Eden Project, with incredible energy driven by pulsing basses and leads.
Give a listen to both songs below:
Fans may recall the live premiere of these two tracks from the first leg of the tour, with "stutter" serving as a live interlude before fan favorite "end credits". Others noted the absence of a third track, "fake love", which EDEN also debuted this past spring.
In his messaging to fans, EDEN reassured "more to come when it's ready", indicating the two new releases likely won't be the only new tracks we'll hear before the Vertigo era concludes.
You can find dates for the fall tour here, Or view graphic below.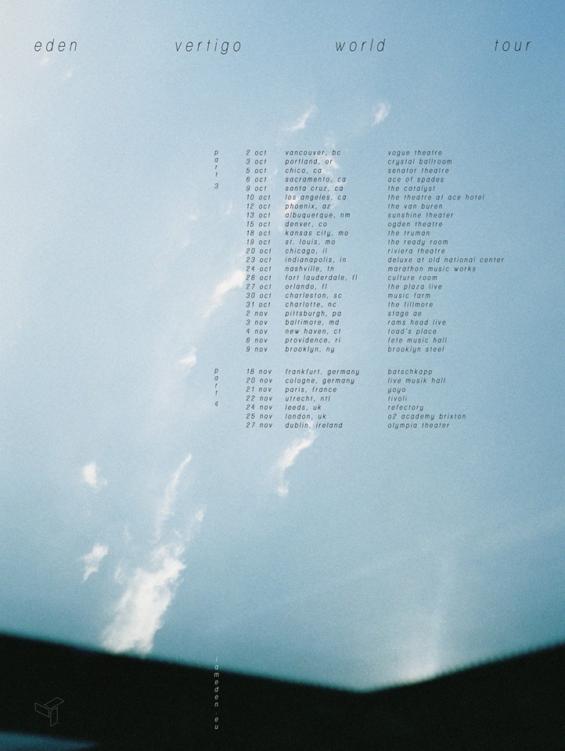 Featured image via artist Facebook page.