WRITTEN BY BRIANNA IRVIN.
You're guaranteed to have a good time from dusk 'till dawn at Tucson's annual Dusk festival. Dusk is an all ages, family-friendly festival, so it appeals to all age groups.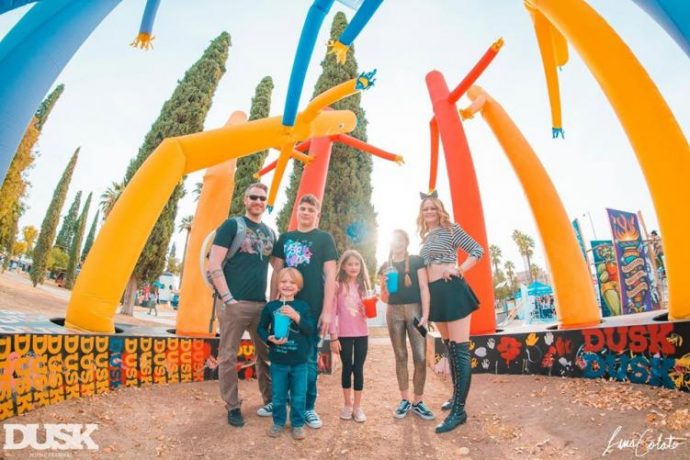 The location is extremely convenient; located in Downtown Tuscon at Armory Park means plenty of hotels within 10-15 minutes of the venue. They also offered free rides to and from the festival on the Sunlink, Tucson's public transportation. This was awesome way to help people save money on Uber or extra parking fees, as well as helping the environment.
One of my favorite things about Dusk was that it was a music, culinary, and arts festival. Crafted by the University of Arizona's School of Arts, it felt like an interactive wonderland. I'm a sucker for art and supporting small businesses, so I loved checking out all the vendors and unique exhibits. They had arcade games, glitter stations, life-size games of Jenga and connect four, and anything else you could imagine. All the yummy food options, sponsored by Tucson FEASTS, were local to the community as well and reasonable in cost.
Now, for the part everyone's been waiting for: let's talk about music!
Dusk is a multi-genre festival, which is refreshing and draws in a very diverse crowd. The festival itself is divided up between three stages to help with crowd control, plus it made it so you didn't have to miss a single artist on the lineup. The San Carlos stage (main-stage) had plenty of room to dance and a killer view of the scenic Arizona sunsets, the Armory stage was a second, smaller stage, and the Discovery stage gave the chance for local bands and DJ's to step into the spotlight.
Day one we saw A R I Z O N A, a DJ set from Shallou, Fitz and the Tantrums, Wax Motif, What So Not, Whethan, and Kaskade. The second day we saw Dombresky, Two Door Cinema Club, Malaa, Tokimonsta, and Rezz to close out the festival. Between the indie music and deep house, I was living the dream. The festival ends relatively early both nights, but they have official after parties for those who want to keep the party going a little longer. Goldroom and Wax Motif kept everyone grooving until the late hours of the evening.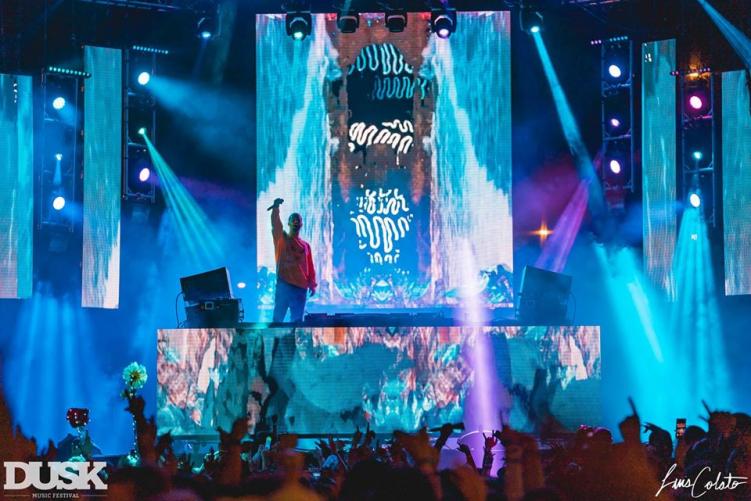 Overall, there's something for everyone at Dusk festival. There's music to be heard, art to be soon, food to be tasted, and relationships to be created. I can't wait to see what's in store for next year!
Featured image by luiscolato.com.