It's officially spooky season, and Dubloadz is fully embracing everything spooky related with his latest EP House of Ghosts. The EP features 3 tracks, including the killer "Killer Instinct" collaboration alongside Dack Janiels. The heavy dubstep fans will enjoy this one, including his signature self-defined and self-made "savage wonk" sound.
"Killer Instinct" shows off the best of both producers as it explores into dark dubstep territory. With cavernous low-end surges and heavy drum edits, fans will appreciate their efforts and flawless production quality.
Give "Killer Instinct" and the EP a listen below:
Accompanying this spooky 3-track release is a North American tour in support. Joining Dubloadz on tour is Dack Janiels and SUAHN. Check out their tour dates below.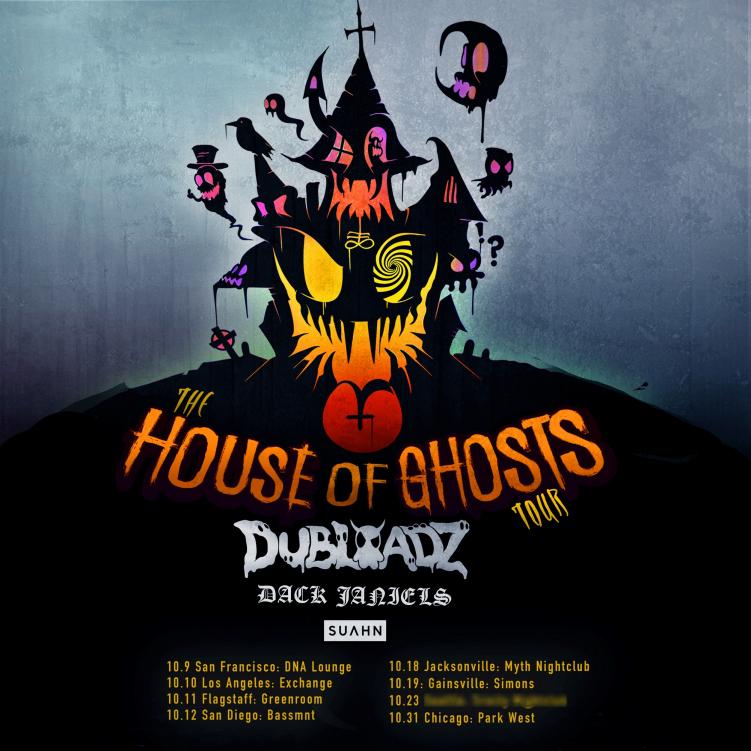 "I'm proud to unleash the soundtrack to spooky season on the world. Weird, wonky and dark stuff to feed your nightmares and nerd dreams alike."
Featured image via Jude Aotik.