It has been eight months since the euphoric, melodic producer released a Dreamers Delight mix. Thanks to his love of combining "cultural influences gained from world travel," Reed Krafft found a niche of music in which he drastically succeeds; this brand new mix highlights just that. Following the release of his very first album, Ethereal Moments, "DayDream Mix 005" incorporates tracks from this album, plus some new music.
Pulling inspiration from artists such as ODESZA, Dreamers Delight hones in on a very unique instrumental sound. His remixes and original tracks capture raw emotion that in turn create a beautiful melody.

This mix is being exclusively released by the streetwear and boutique fashion brand Jiberish. Based out of Denver, Colorado, Jiberish has strong ties to skiing and snowboarding with a solid foot in the music industry. They have released past mixes featuring Odesza's debut No.Sleep mix, Slow Magic, Big Wild, Louis Futon, and more.
To officially debut Mix 005, join Dreamers Delight at Bluebird Theatre in Denver, Colorado on February 23rd with support from Tortuga,Nym,Telemetry,and special guest, Edamame .Tickets on sale now!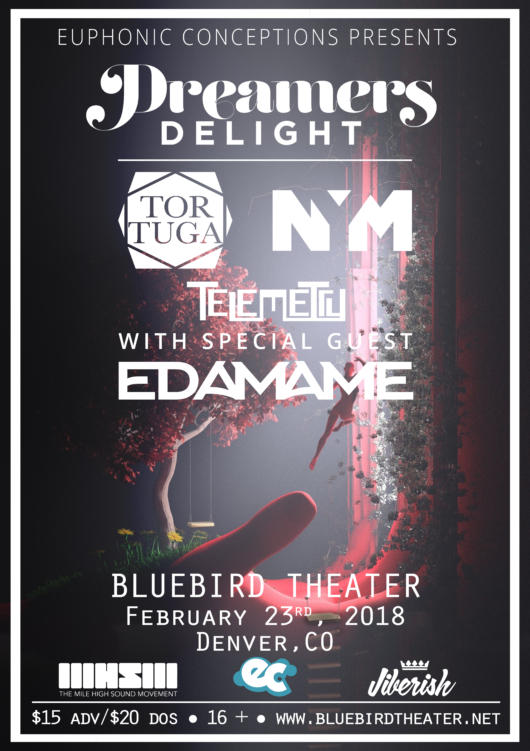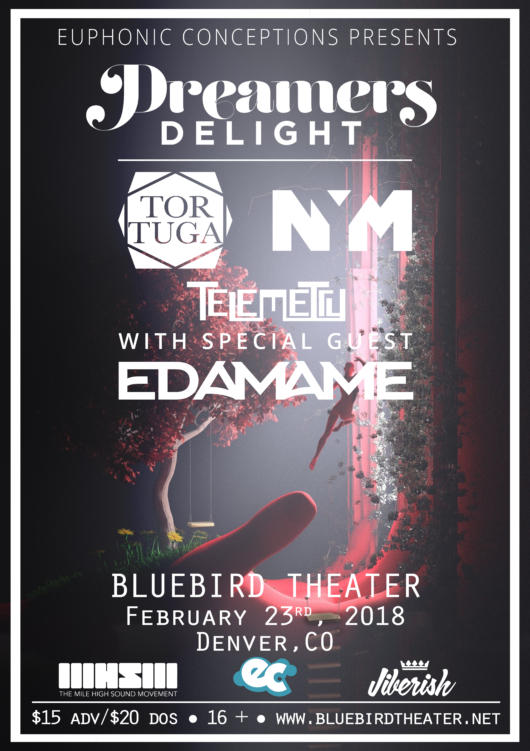 Stream the full mix here:
Tracklist:
Ethereal Moments – Dreamers Delight
Golden Touch – Dreamers Delight
Guuurl (vveird bootleg) – Lapalux
Remember – Audiobot
Alltta – Alltta
Closer (Feat. Jennie A) – Lemaitre
Day After Day – BouBou
Wicked Winds – Mazde
From Here (Sem & TonTon Remix) – Louis the Child
Black Elephant – Reaubeau
???????? – Dreamers Delight
Faux Bourdon – BeauDamian x ZEKE BEATS
Alibi (Feat. Madi)- Pham & Sober Rob
Bloom – Dreamers Delight & Tortuga
Curtain Call – Jacuzzi
---
Featured Photo: Galen Oakes Photography