LOS ANGELES ELECTRO-BASS PRODUCER DOWNLOWD RELEASED HIS NEW EP 'ORIGINS' A WEEK AGO AND WE STILL CAN'T GET ENOUGH.
The highly-anticipated debut brings together a collection of six high energy tracks. Each delivers driving bass lines that Downlowd fans have come to expect.
But for Downlowd, the EP is about more than the music. Each track signifies a different adventure throughout his transformation from "man to Computerhead hero." And with the addition of the last three tracks, the first volume of his story has finally come to completion.
Take a listen on Spotify below:
With the release, the artist's long-standing vision for a multi-platform universe is starting to become a reality. Along with the EP, Downlowd has plans to release a related comic book and music video this month.
Like the EP, the comic book dubbed 'Jailbreak' will follow Downlowd, as he embarks on various heroic adventures through cyber space. And for the first time, fans will be introduced to a side kick named Codex.
"Where 'ORIGINS' will tell the musical tale of Downlowd's genesis, 'Jailbreak' is more of a separate, standalone story that will expand the world, introduce new characters and lay the groundwork for more of Downlowd's comic saga." Downlowd
Written by Downlowd and illustrated by Craig Johnson, the six-page issue will introduce the 'Jailbreak' story line, a press release states.
"In this adventure, our hero intends to break a long-lost colleague out of GigaJail- a supermax intergalactic prison that holds the baddest of the bad."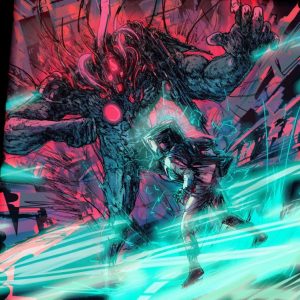 Keep an eye out for the release of 'Jailbreak' later this month. Also stay tuned to Downlowd's social media for upcoming tour and release announcements.
---
Connect with Downlowd:
Website | Facebook | Twitter | Instagram | Youtube | Soundcloud