After four years of playing at ultra music festival, Don Diablo had his set time cut short due to travel delays coming from beijing. Although he arrived with enough time to play a 30 minute set, Don Diablo had already been replaced. Knife Party had already been rescheduled for the 4:15-5:15 time slot, in place of Diablo. Scheduled to perform as Pendulum later that day, the legendary duo behind Knife Party were the obvious choice to fill in at the last minute.
With fans left confused and disappointed, Don Diablo and his team took to Facebook to share a short video explanation of what exactly happened at Ultra 2017.
According to their account, while stopped in Singapore, Diablo's team received a series of texts from Ultra representatives stating that they "were not welcome anymore" and "would not be paid for the show."
He explains that it would be an "understatement" to say that his team was "massively disrespected and not treated with a lot of love" by Ultra Music Festival. Thus, Don Diablo concludes with stating that he will not perform at any Ultra Festivals in the near future.
He claims that Ultra's circumstances do not sufficiently provide for the quality of live production in his show. Taking it even further, Diablo states the reason why other major artists have not spoken out about this treatment:
"Everybody is just afraid to speak out because everybody wants to perform at Ultra…"
Other artists appear to be rallying around Diablo in support of his statements. Even popular acts who have played Ultra multiple times themselves have posted comments declaring their support for the video and–seemingly–his stance.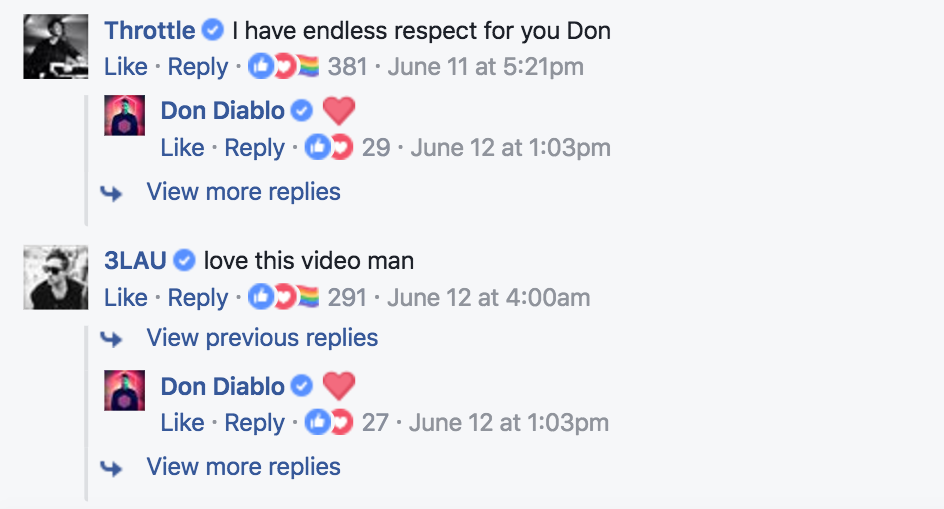 How are fans reacting to this?
Mostly, the video's comments are very supportive of Don Diablo and his decision. However, there is also the small exception of fans who are questioning how an established artist experienced such severe travel delays.
At this time, Ultra Music Festival has refused to comment on the matter.
---
Featured Image: Don Diablo / Photography by Music Festival Wizard.