THE CREATORS OVER AT DO LAB ARE BACK, YET AGAIN, WITH AN ICONIC ANNOUNCEMENT. If you're headed to Coachella Valley this April, you definitely don't want to sleep on this legendary stage and what they have in store for us this Coachella season.
"Do LaB's Coachella stage is widely known for its interactive crowd environment and the colorful structures of its transcendent stage along with the celebrated acts that perform on it."
Both weekends fuse together the wildest styles ranging from Jersey Club, to glittery bass, to techno & house, and everywhere in between. Weekend one includes UNIIQU3, Deathpact, Duskus, Rebecca Black & Friends, and so many more. Weekend two is just as promising with Ivy Lab, Moore Kismet, Skream, The Glitch Mob, Vintage Culture & too many others to list.
If you haven't yet been blessed with the Do LaB experience, you must know that surprise guests will make appearances on the stage each night of both weekends. (As if this lineup wasn't already crazy enough!)
Check out the full lineup down below. Catch y'all in the Valley next month!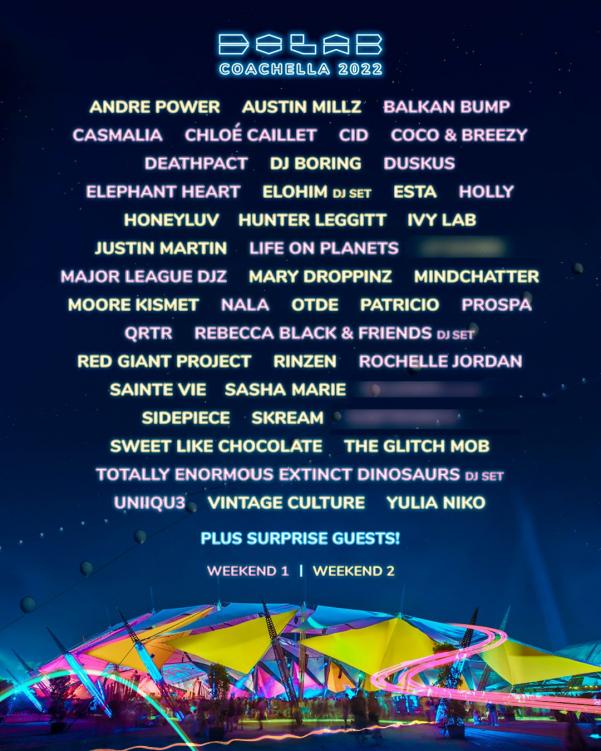 ---
Featured Image: Gina Joy